UB Quick View
Magento 2 Quick View
Magento 2 Quick View brings a convenient experience to the shoppers: for any item they pay attention to, only one click is needed to reach the item info. There will be no more loading page for product detail but a pop-up window with the Add-to-Cart button appears in no time.
Main Features:
Ajax-based popup window (no iframe)
Ajax-add-to-cart in Quick View window
Allow submitting reviews for the product within Quick View window
Support multiple Websites, Store Views Configuration
View product information in the popup window anywhere
Support multiple languages
Support All Product Types: Simple Products, Configurable Products, Download Products, Bundle Products, Virtual Products, Grouped Products
Enable Previous/Next Product navigation inside Quick View
Allow setting the type and speed of transition (Fade, Elastic, None)
Allow setting initial width/height of Quick View popup window when Quick View opens.
Show/Hide the Quick View title in the popup window
Show/Hide the current state of Quick View
Show/Hide the Go to product button
Show/Hide Product Detail / Product review tab
Allow customizing the label of Quick View button
Allow adding your own additional CSS class
Automatically apply the style of your chosen theme, so it helps to avoid potential conflict with any 3rd-party theme.
Fully Responsive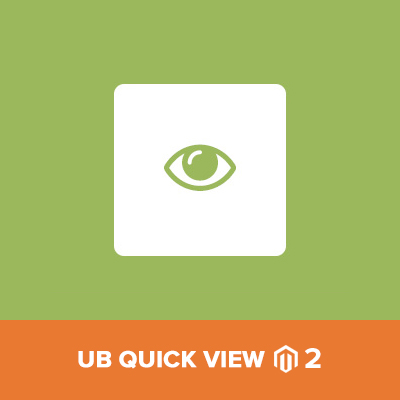 Product Details
Helpful Magento 2 Quick View
Magento 2 Quick View is helpful for pages with too many item selections. Thus, it is a must-have Magento extension for the category pages and Search Result pages.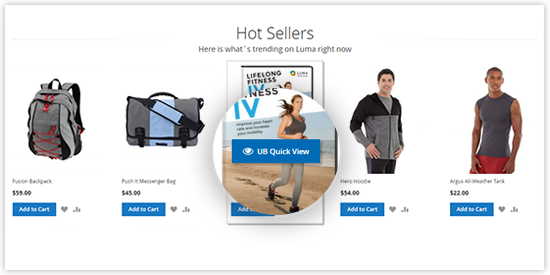 Friendlier Item Info
Shoppers now can access the product details at ease through pop-up windows once clicked on the item images. No more loading pages need.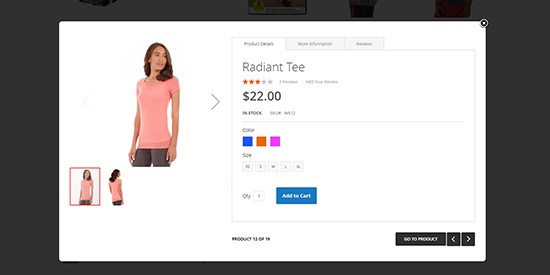 Convenient Add-to-Cart
Normally to add any item into the shopping cart, shoppers need to navigate to the product page. With Quick View, there is already the Add-to-Cart button in the pop-up window.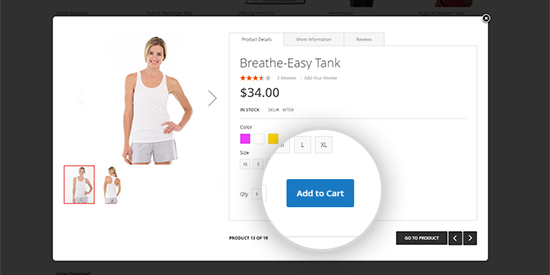 Support All Types of Magento Product
Depending on your specific store, UB Quick View seamlessly works with any of the product types that come packed with Magento 2: simple, grouped, configurable, virtual, bundle, downloadable.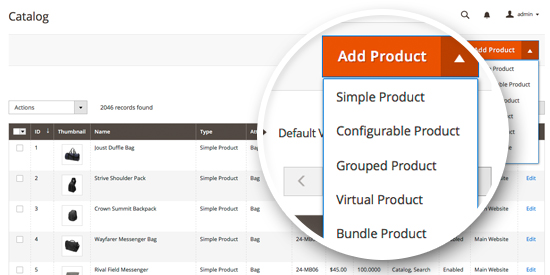 Work with any 3rd-party theme
UB Quick View automatically uses the style of your chosen theme, so for the most part this extension will integrate nicely with any Magento theme. You can extend with your custom style as well.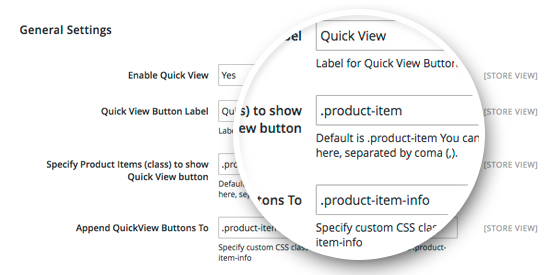 Reviews
Currently there is no review on this product
Be the first to review this product