The Easter season is here again. Ubertheme would like to take the opportunity to wish you and yours a warm and wonderful Easter!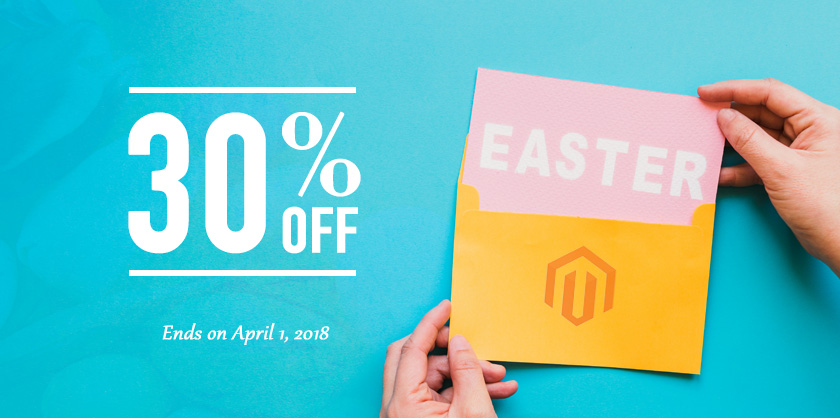 Let's celebrate Easter together! You will be pleased to know that we are offering an amazing 30% off all new single purchases. On top of that, the 30% discount is applicable for product renewal too.
Here's our best seasonal Magento 2 offers to brighten up your Easter:
Coupon code: EASTER30
(Not applicable for UB Data Migration Pro)
The offer valids till April 1, 2018, so don't miss this chance.