A successful Magento e-store is what catches shoppers' eyes right from their first visit. This is especially true for jewelry or accessory store, where customer's decision to buy depends most on how stunning your site and your products look.
In an attempt to bring in a clean yet elegant feel to your jewelry store, UberTheme team now introduces Gem -- A responsive Magento theme featuring modern design and well-built Magento extensions.
Let's see why this Magento theme should be on your shopping cart this February.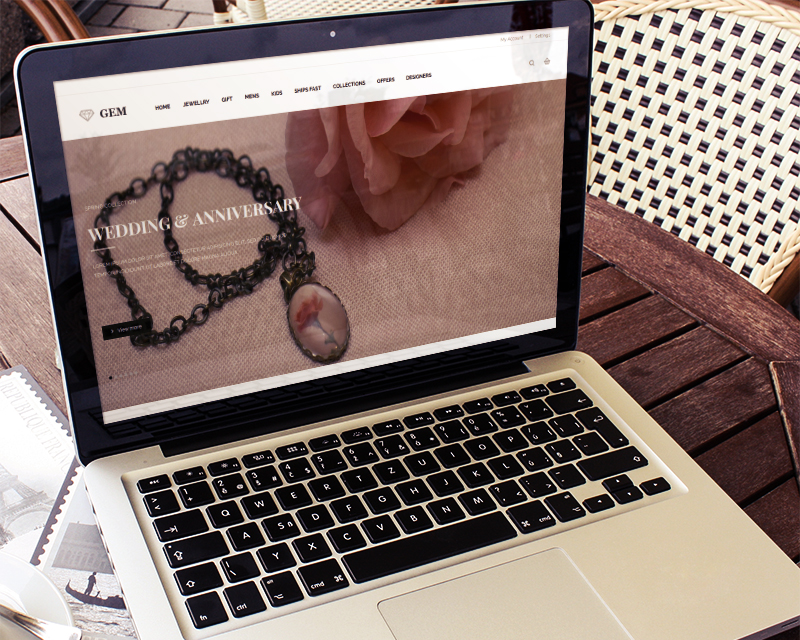 #1 Product slider
Showcasing your product list has now become easier than ever. Gem provides a prominent space for Trending/Best seller/New arrival items to be placed in a neat slider for easier filtering and browsing.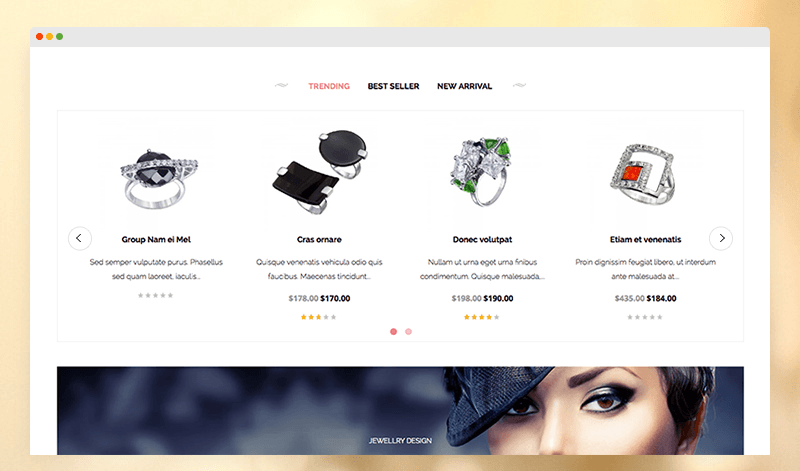 #2 Deal extension
If you don't want your customers to miss out on any available deals, let's list them out, bold and interactive. The Deal extension in Gem is your perfect solution for this. It helps organize your detailed deals in a slider with Accordion effect -- not only save space but also increase user interaction.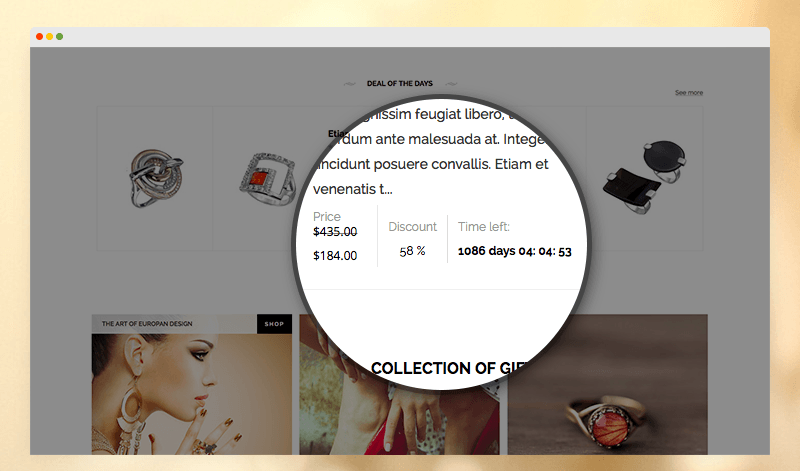 #3 QuickView function
QuickView function in Gem has redefined the navigation concept, where users don't have to reload or open a new tab to jump to another product detail page. This would bring in more conversions as people are less likely to bounce off your site.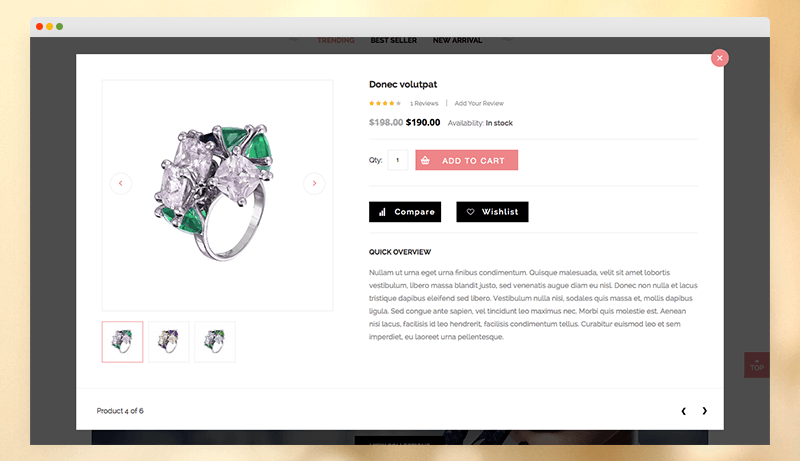 #4 Dynamic Mega Menu
Navigation is one key element in creating a good user experience. The dynamic Mega Menu in Gem organizes your various content in nested categories and makes it easier for users to browse and navigate through your site.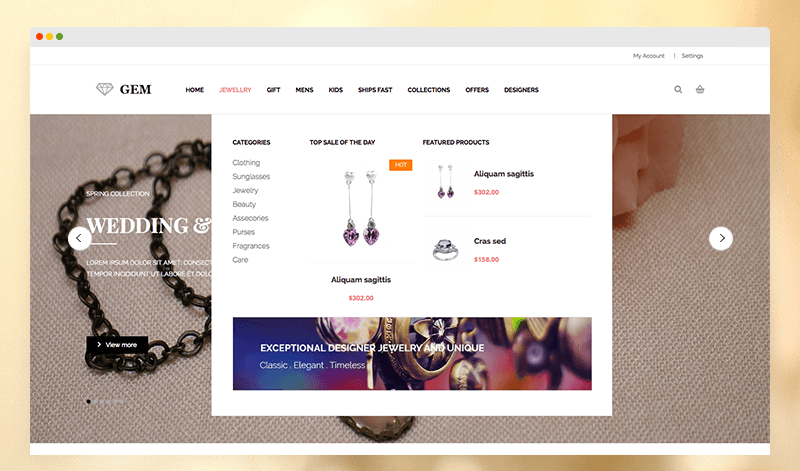 #5 Fully responsive
People are viewing your website not only on desktops, but on tablets, mobiles, smartphones as well. Gem helps you cover those on-the-go customers as it makes sure your e-store fit in with any device. The look and feel of your site won't be compromised on smaller screens.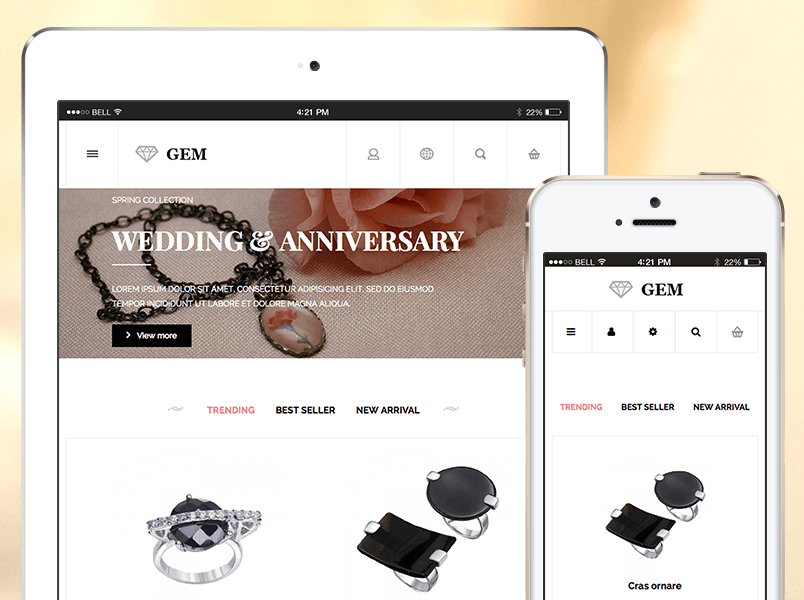 #6 BaseTheme
Tastes differ and your store doesn't have to stay identical with other Gem users. With our theme customizing tool -- BaseTheme, you are free to redefine Gem in your own way. Be it the background, button, logo, etc. all is customizable.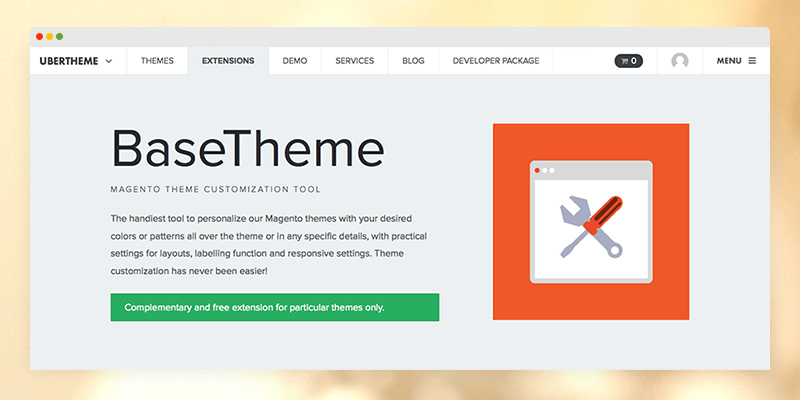 #7 Five color schemes
Gem comes with 5 bonus colors to cater for various tastes.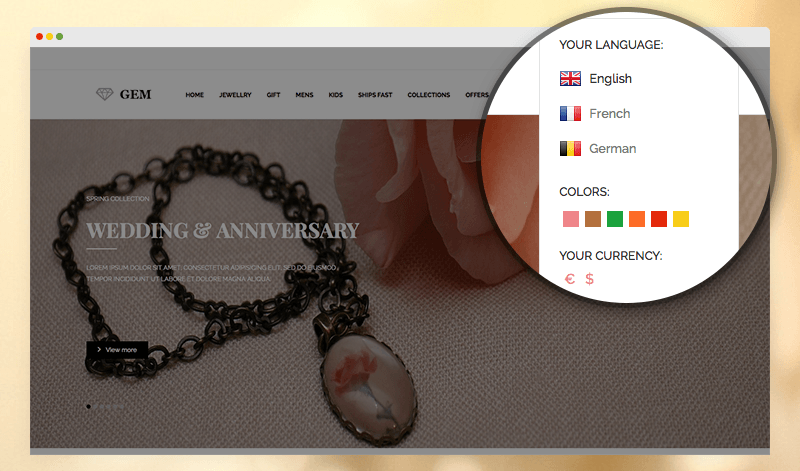 Want to experience Gem in action? Check out Gem Demo now.