Nov 29, 2018 Update
UB Data Migration Pro v3.1.7
here
. Fully compatible with Magento 2.2.7 and Magento 2.3.0.
Sept 20, 2018 Update
:
Check out the latest 
UB Data Migration Pro
 v3.1.6, with a brand new dashboard UI. Fully compatible with Magento 2.2.6. It supports delta migration, Command-line-interface, PHP Memcached and fully ready for large-scale data migration.
May 17, 2016 Update
: We decided to upgrade our
free migration tool
to a premium version —
UB Data Migration Pro
to provide a better, stable and more feature-rich solution for Magento 2 migration. Check out this 
9-minute video
to learn more about how this new migration tool can help with Magento 2 migration.
Today we are happy to announce the release of UB Magento 2 Migration Tool v 1.0.2. This release fixes the reported issue of password hash in Magento CE 2. The tool now helps you migrate your older Magento 1.x site to Magento 2.x easily and without bugs.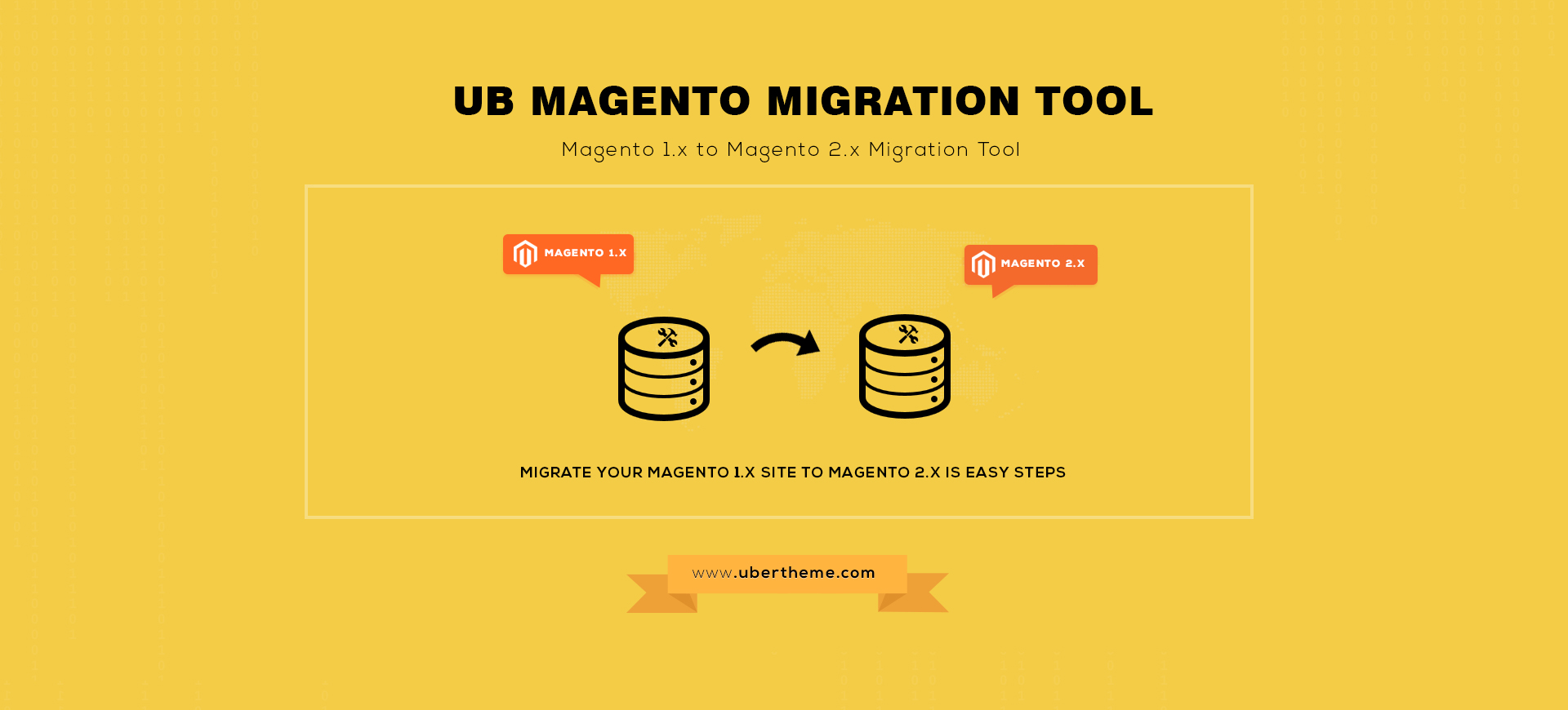 New to our Magento 2 migration tool? Take a look of its features below and do note that we also offer custom migration service, in case you want your migration tasks to be handled professionally.
Magento 2 Migration tool- main features:
Migrate Stores, Store views
Migrate Attribute Sets, Attribute Groups, Attributes
Migrate Categories
Migrate Products
Migrate Customers
Migrate Sales Data: Sales Orders, Sales Invoices, Sales Shipments…
Migrate Product Reviews, Rating data.
Your current Magento should be:
either of:
+ Magento CE 1.x: 1.6.x, 1.7.x, 1.8.x, 1.9.x
Proceed to More details, Click here on the left side of our UB Magento migration Tool so that we can guide you through the migration workflow.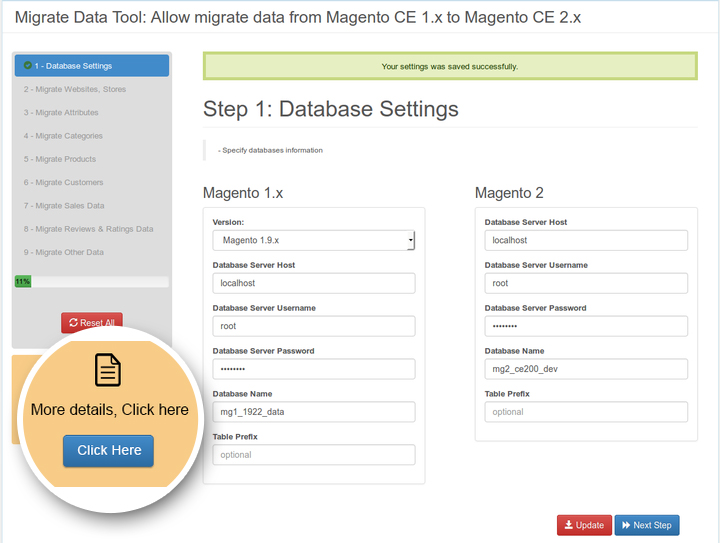 First, install a Magento 2 fresh website (without data sample). Please go to Download page for Magento Community Edition 2.0 and follow the steps mentioned in our Magento 2 migration tool's Github Docs.
These are the following installation steps on UB Magento Migration Tool:
Database settings
Migrates Websites & Stores
Migrate Attribute
Migrate Categories
Migrate Products
Migrate Customers
Migrate Sales Data
Migrate Product Reviews and Ratings Data
Migrate Other Data.
Professional Magento 1 to Magento 2 Migration Service
We offer in-house Magento 2 migration service as part of our custom works. Feel free to order a free quote for your migration or other custom works, we would be glad to help you out.