Keep updating always on Magento 2. Today we are very happy to announce the newest Ub Content Slider Extension for Magento 2 was released on Ubertheme which our team dedicatedly worked to give a newest Slider Extension to work on both image slider, product and video uploaded. It does not only support to rotate different banners, eye-catching and attractive images display but also show up video uploaded and product(hot and new product uploaded).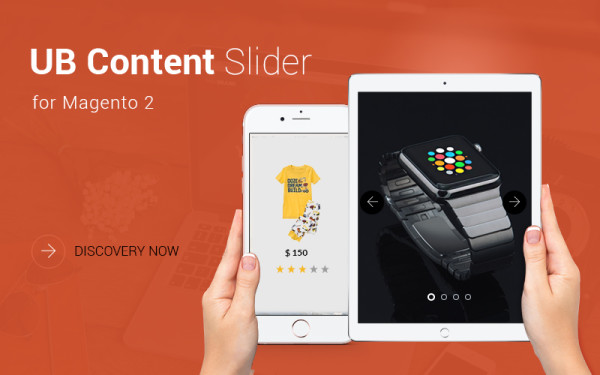 Main features:
Support multiple sliders per page, multiple website, stores configuration with owl-carousel js plugin.
It enables to support the multiple website, each single page and stores configuration with owl-carousel js plugin to display more beautiful images gallery, it can redirect your customer on click to increase your sales revenue, stimulate buying product and attractive customer to flow your site by the wonderful slider.
Allow the slider playing in:

[x] Latest Products (system auto)
[x] New Products from…to… date (by admin settings)
[x] Hot Products (by admin settings)
[x] Random Products (system auto)
[x] Images/Videos uploaded.
[x] Responsive Support
HOW TO INSTALL AND USE UB CONTENT SLIDER EXTENSION:
Take a look the screenshots below, you will understand clearest implement process on the Ub Content Slider Extension:
#1: Add new block
>>>Go to Content → Blocks → Add New block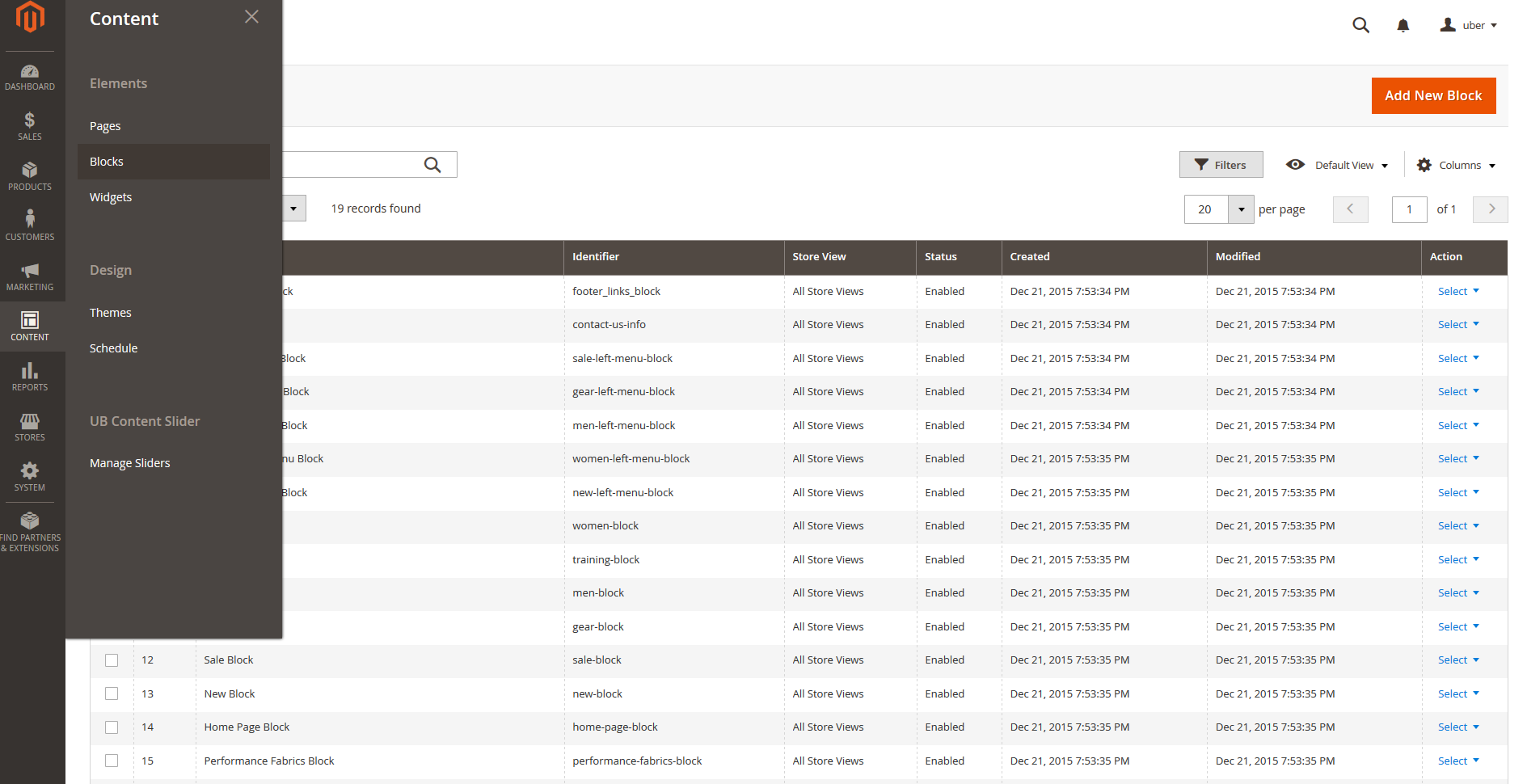 #2: Create Block Name
+ Block title: Make the name you want, ex: Uber Content Slider Extension for Magento 2
+ Store view: all store view -> It will display all in front end of your site
+ Status: Enable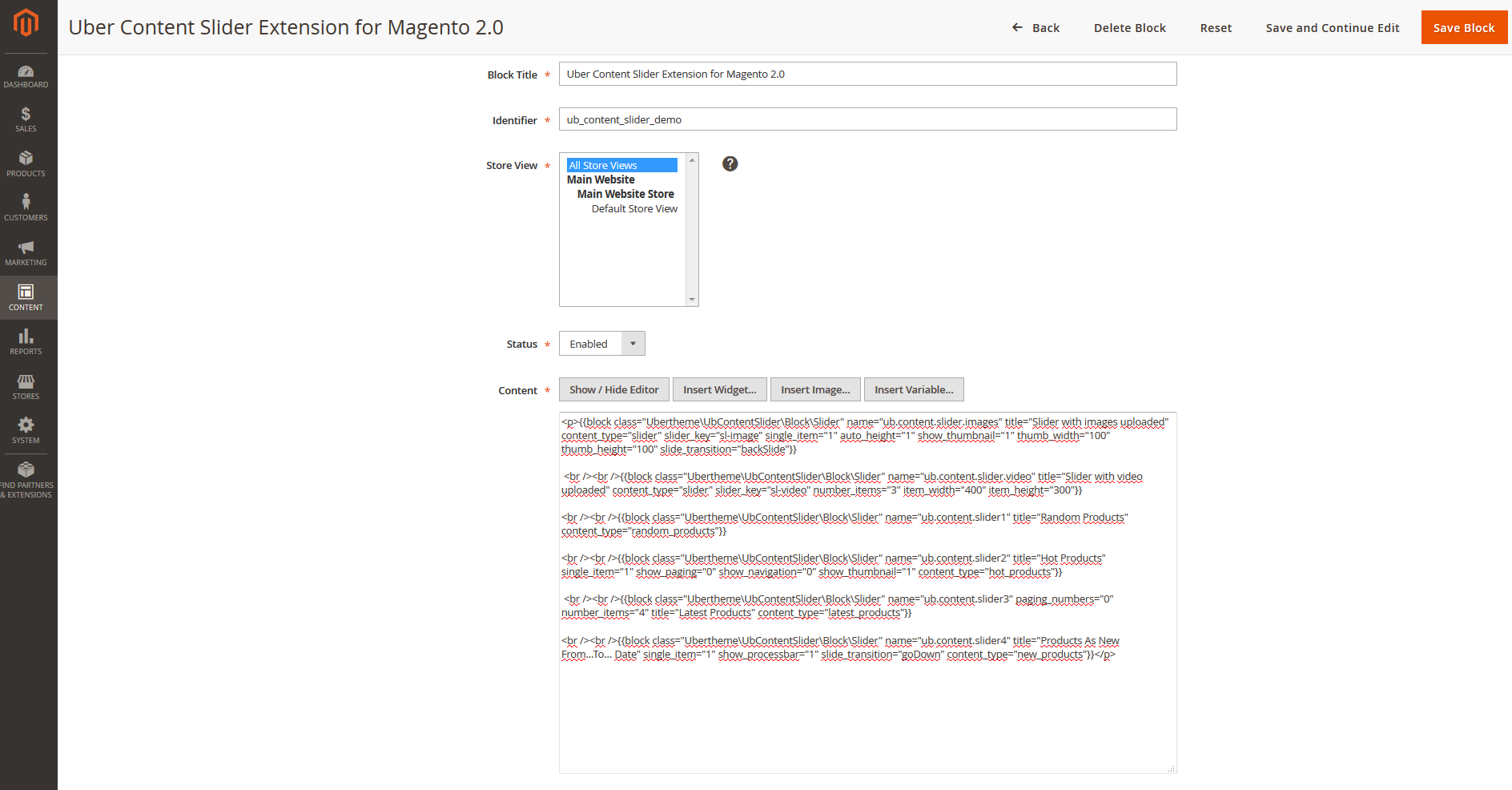 #3: Display in front end
Navigate to Product → Categories→ default category→ add subcategory and insert the information as below :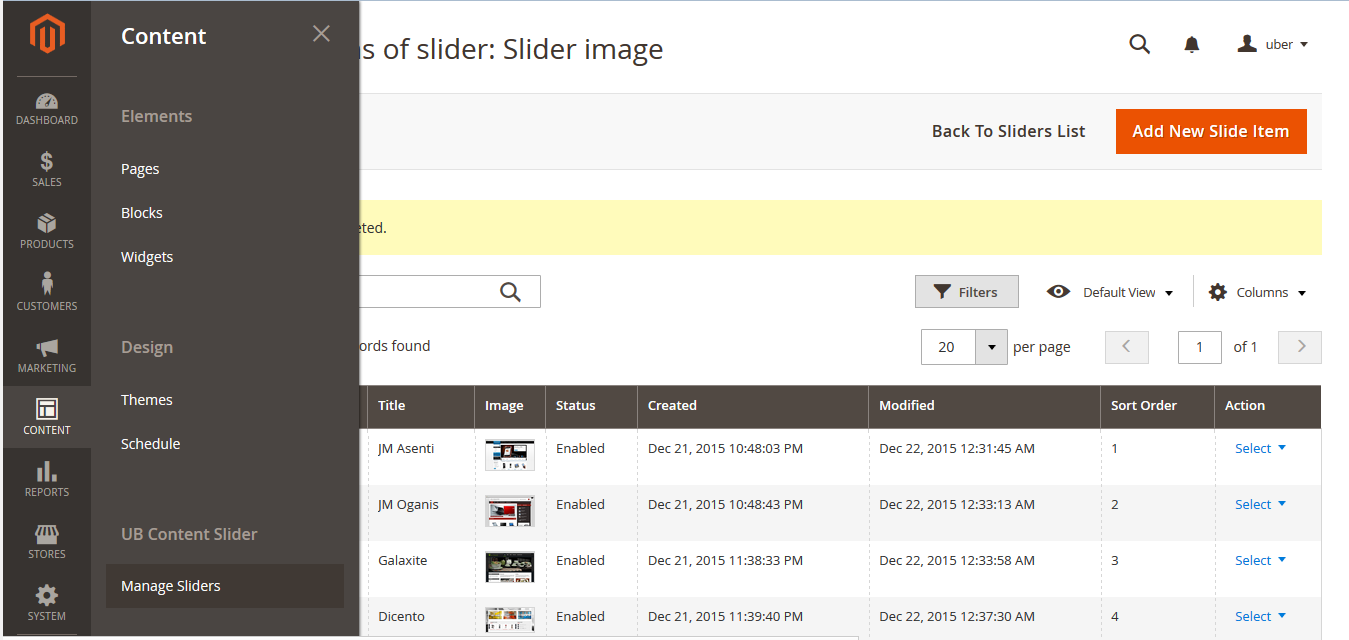 >>> Next to move to Display Setting and insert the default information as the instruction of each step --> Save category. And Move to CMS block and hover to Uber Content Slider Extension for Magento 2.0 → Save Category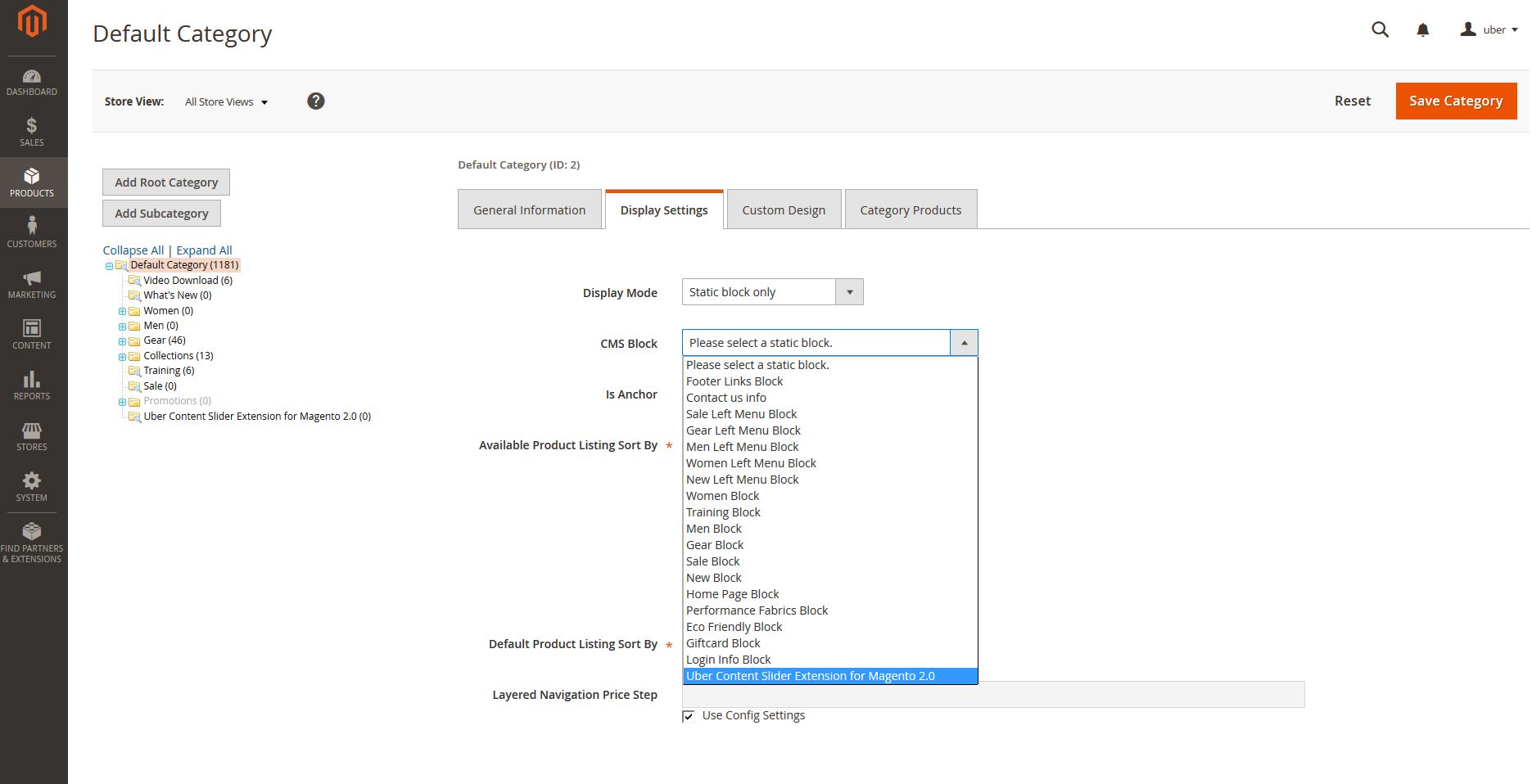 >>> Uber Content Slider Extension are displayed in front end of the site now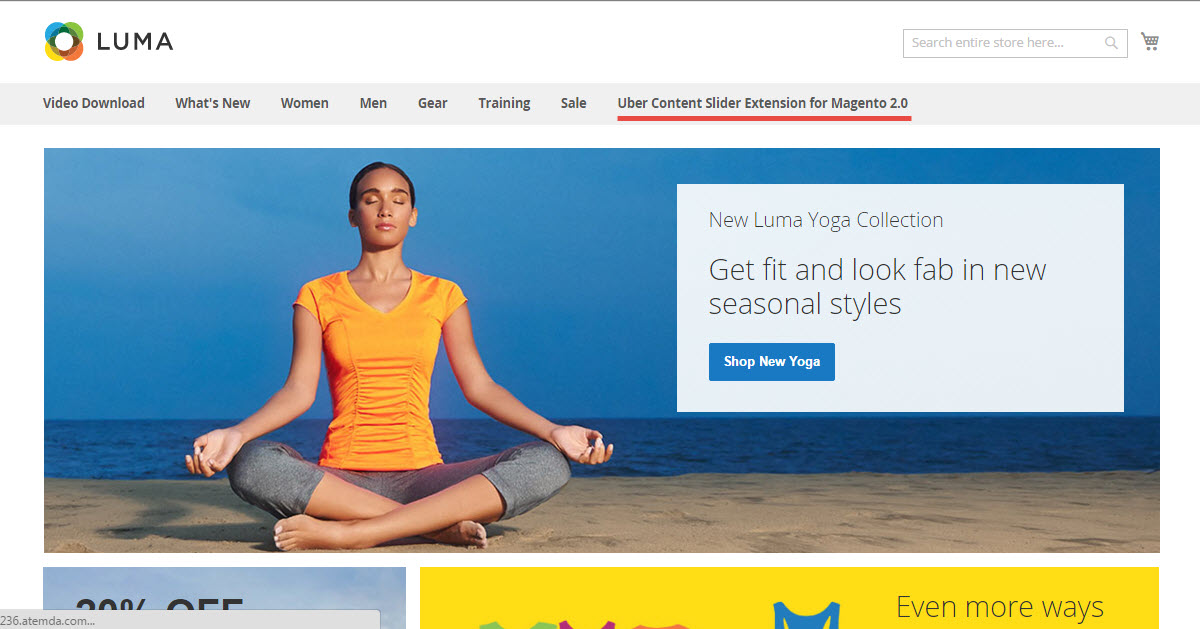 #4 : Create Slider
>>> Go to Content → Navigate to Manage Slider → Add New Slider Item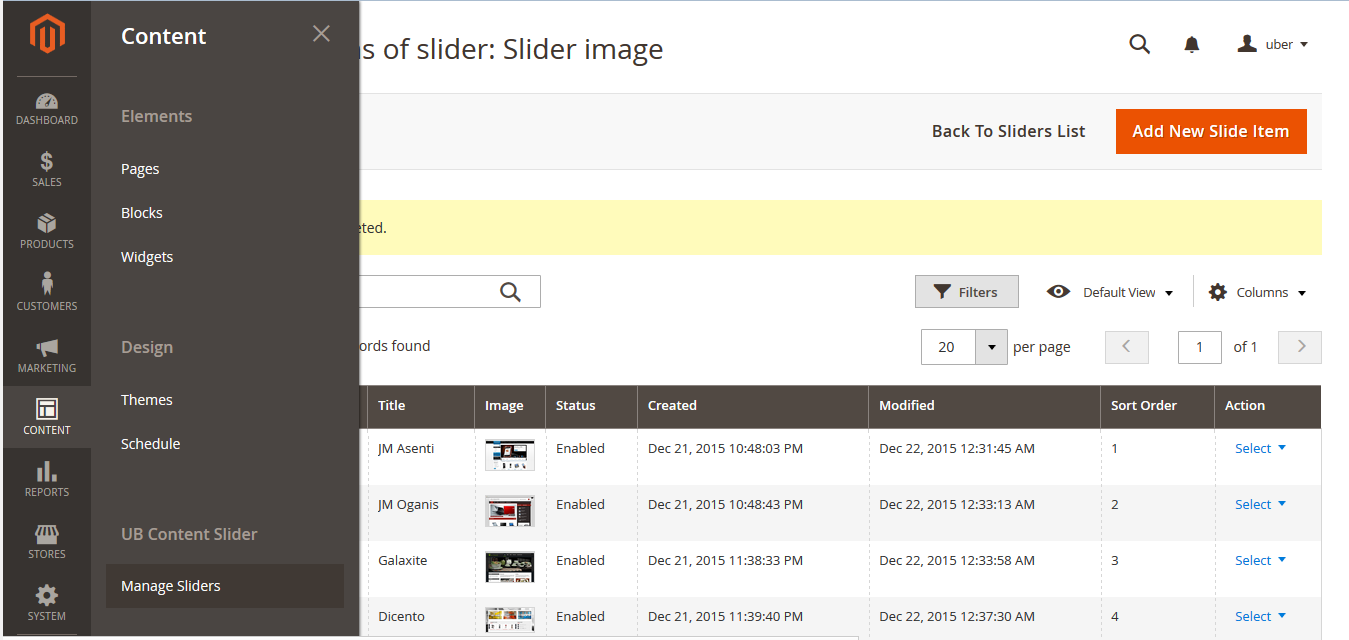 >>> Create a new slider and follow similar steps. Please note, the slider key must be similar in content field of #step 2 or you can see details on our bitbucket instruction:
After Saving New Slider → Click on created name to start creating New Slider Item as below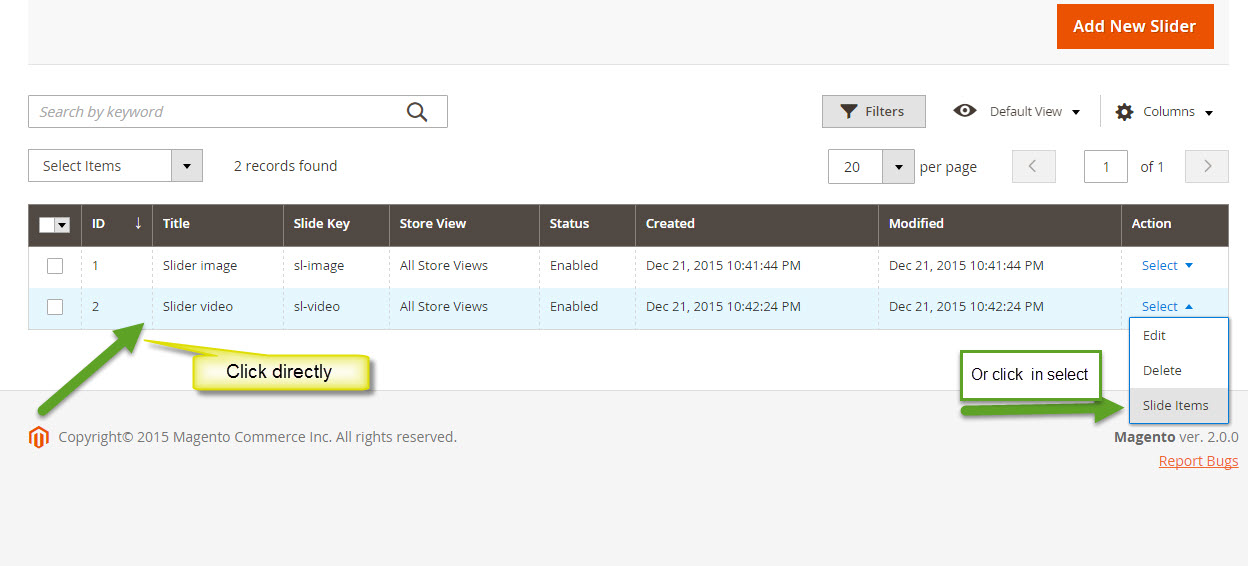 #5 : Create New Slider Items:
You can create the image and video sliders → click to Save Slider Item in right orange button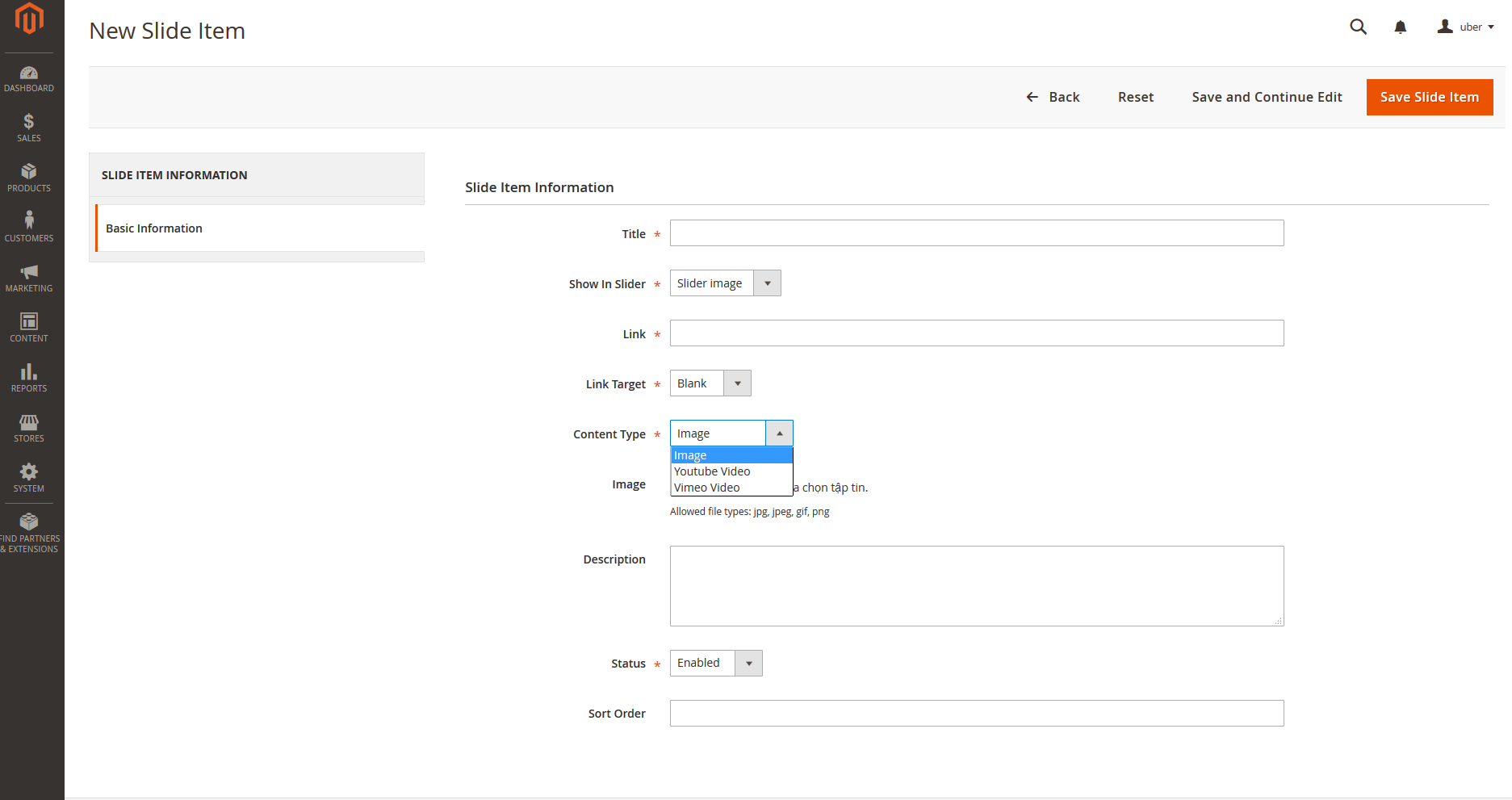 >>>The Image sliders are displayed in Front End: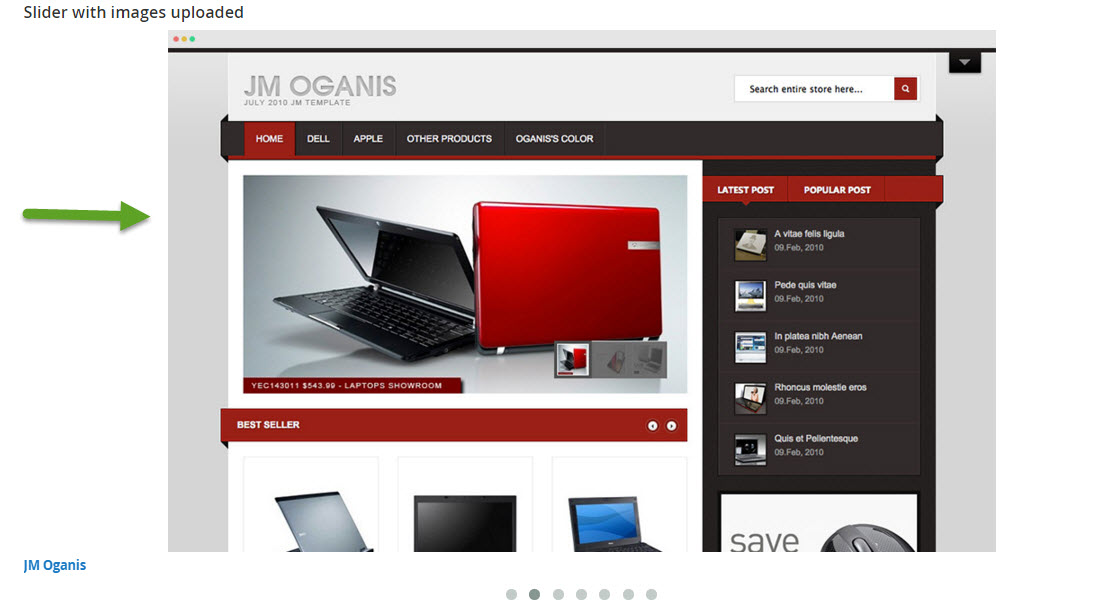 >>>The Video Sliders are displayed in the Front End:

#6: Hot product setting:
To call a hot product in Front End, go to Product → catalog→ add new product or edit existing product → Navigate to "Is Hot" field → Yes: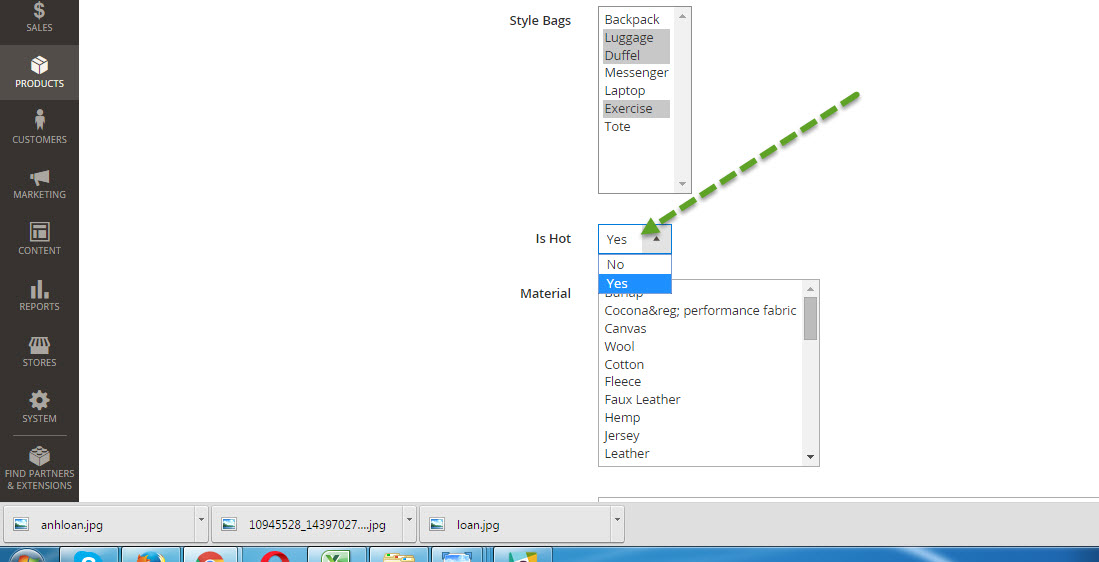 #7: New product setting:
Go to product → catalog→ Autosetting → Set started date to finished date for each new product.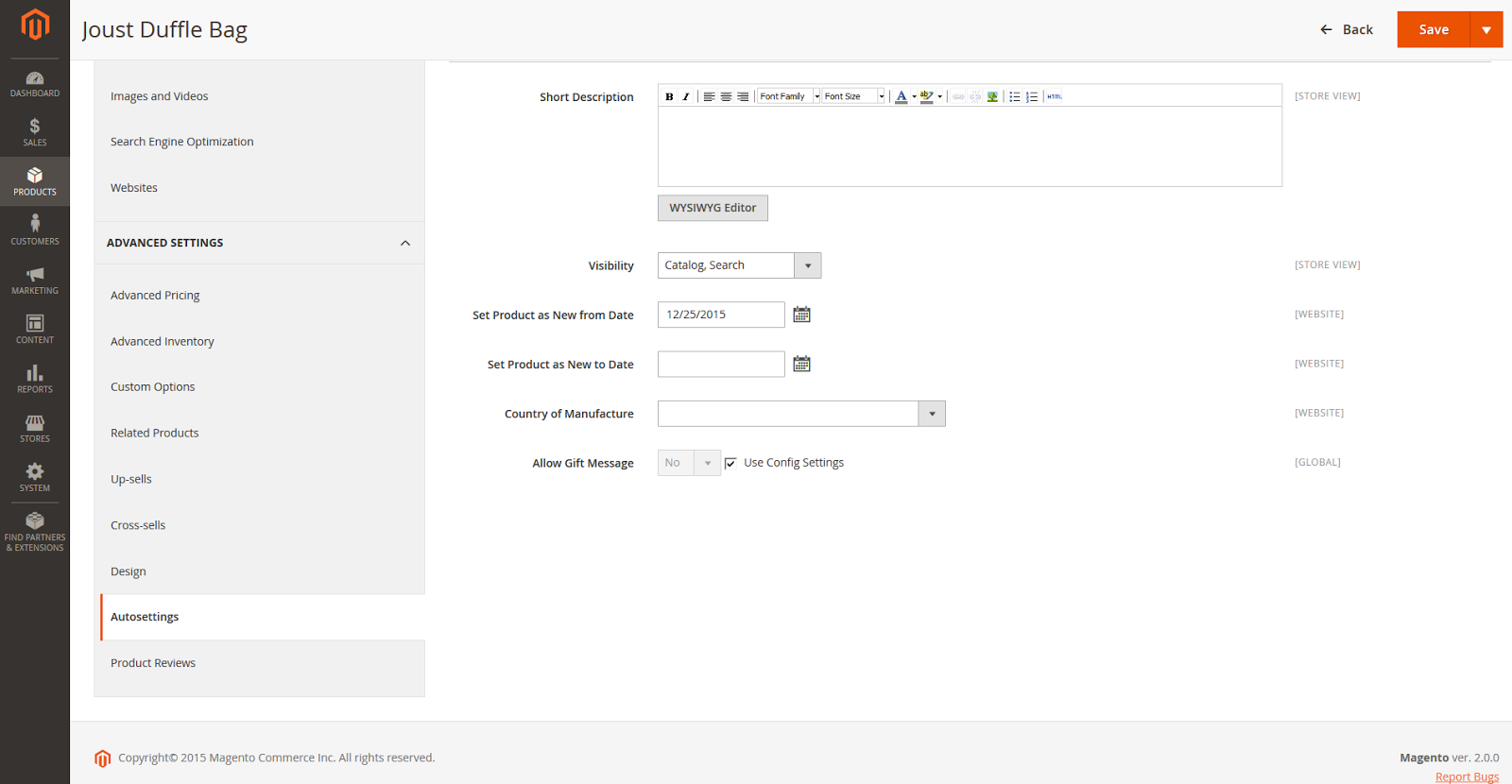 To change the default parameter in the fields, navigate to STORES → Configuration → UBERTHEME → UB content slider.
General Configuration:
Change the parament in each field to match with your requirement.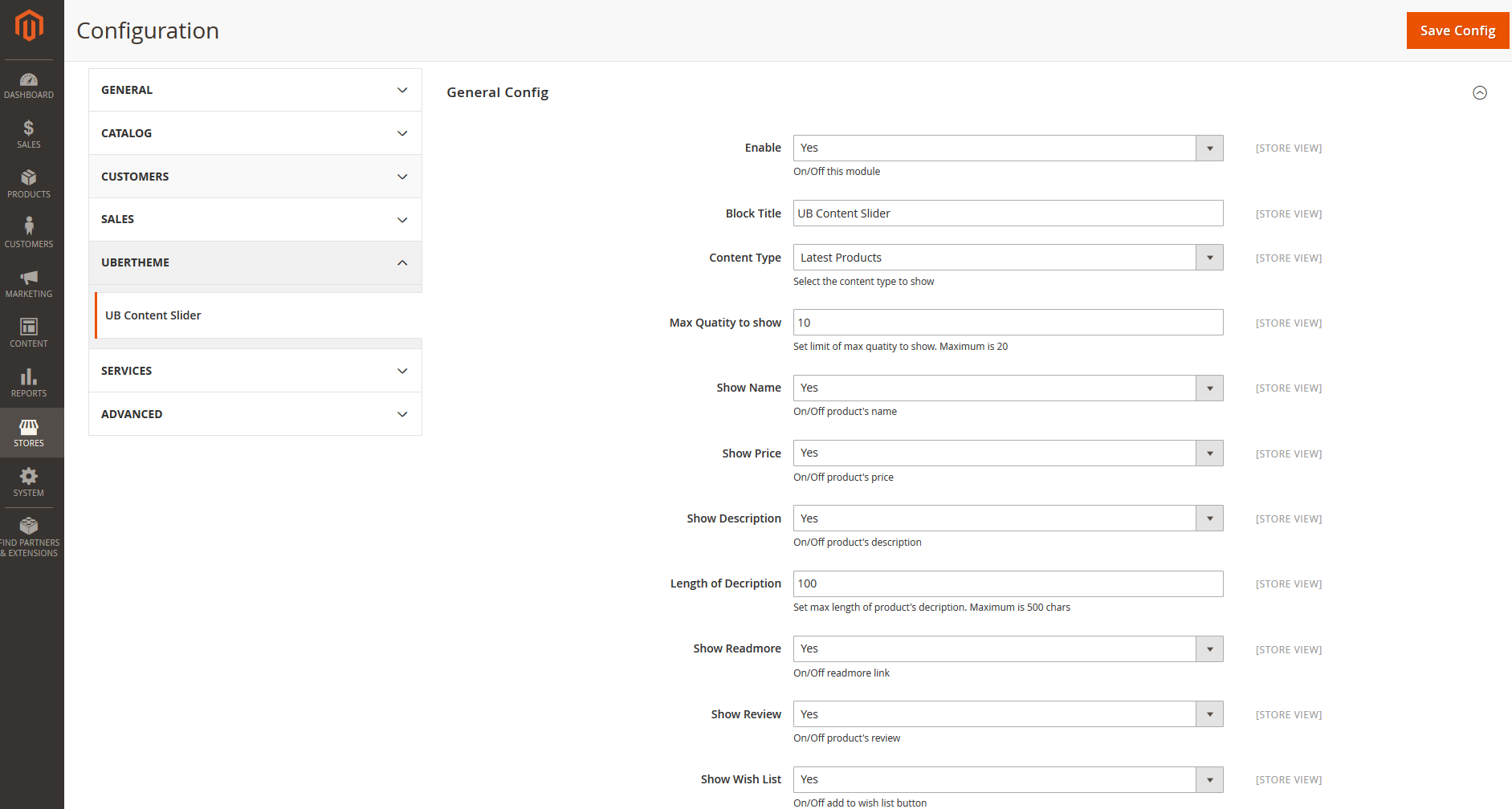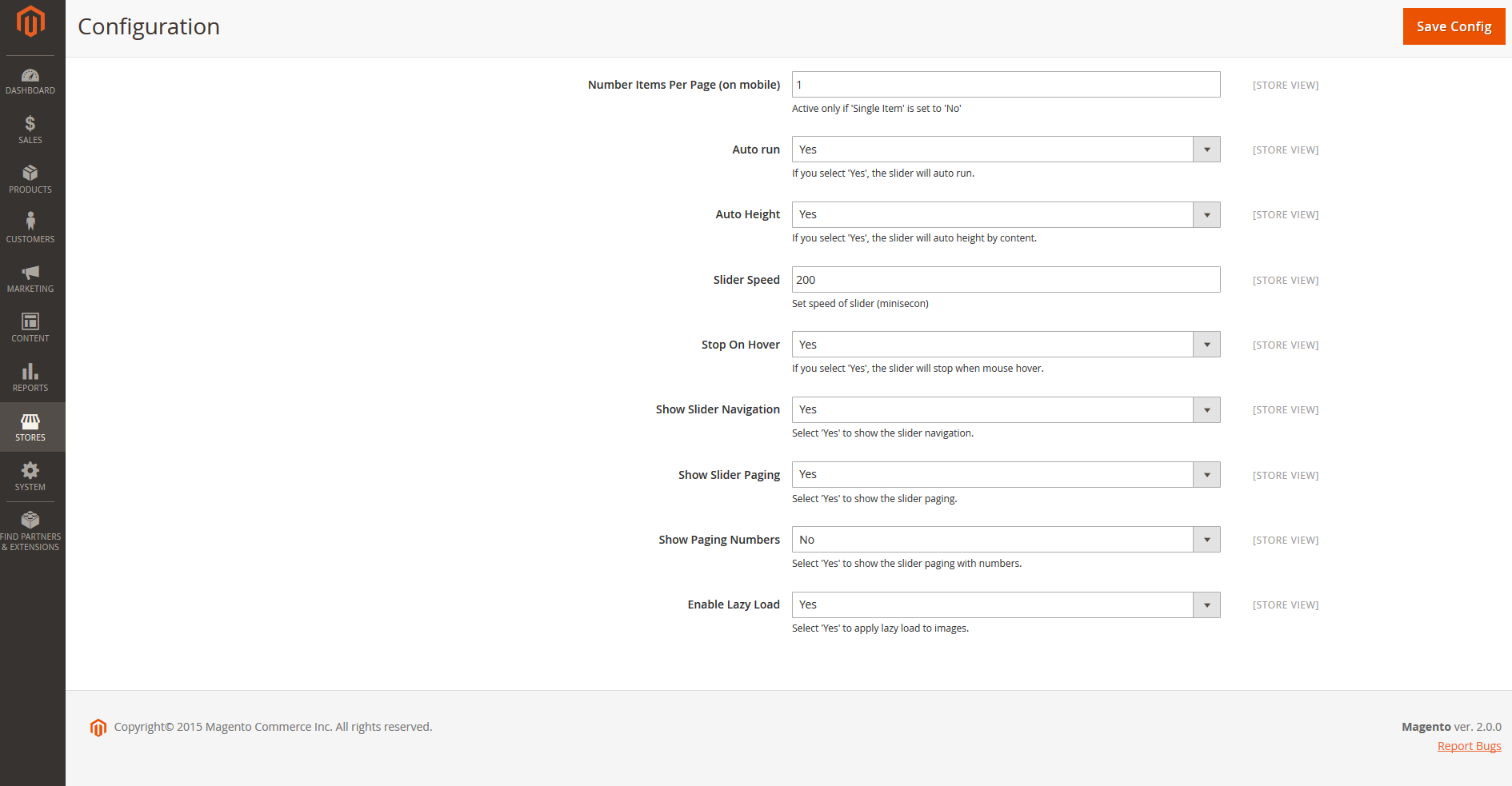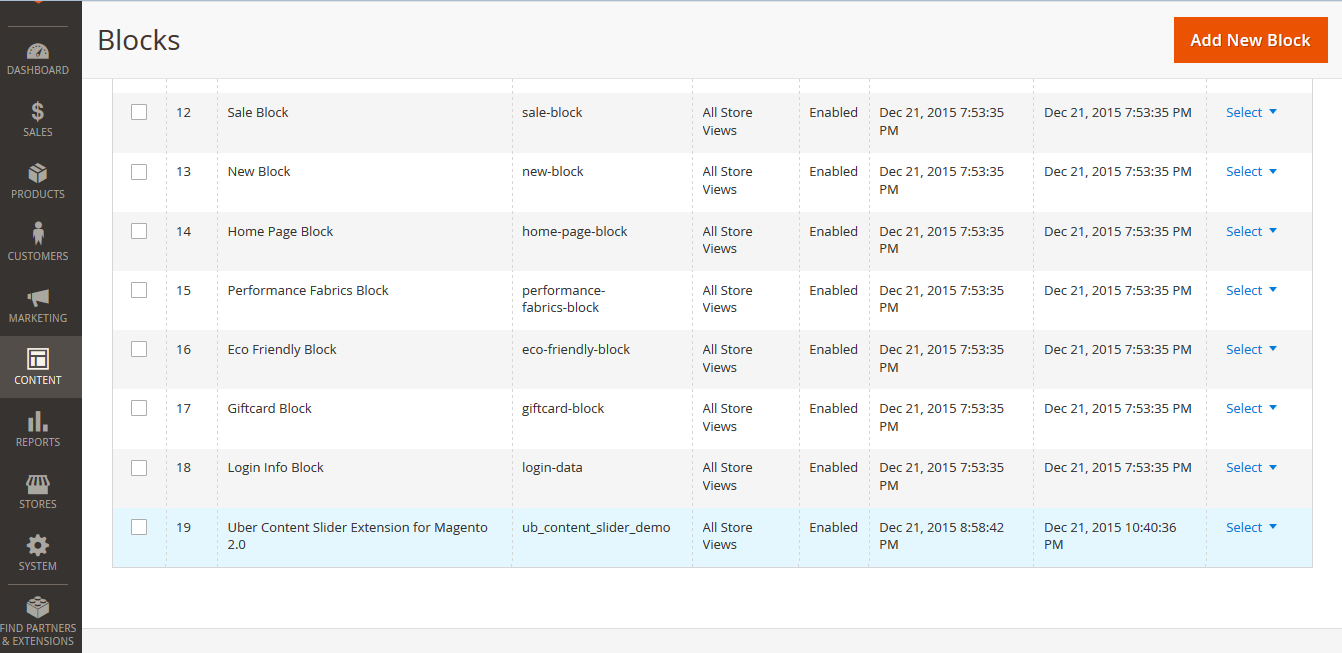 These are the key features of UB Content Slider Extension:
Banner slider displays on Magento 2
Hot & New Product settings
Support image/video upload
Support responsive layouts
Please take a look at UB Content Slider Extension on Magento 2, we'd love to hear your feedback and comments!