2016 has been filled with great moments and exciting projects. Even though it has been a busy end of year at Ubertheme, we want to share the recap of what we have been doing for the past few months and what is brewing behind the scenes.
Check out our top Magento 2 and Magento 1 projects and highlights below:
Top 5 Magento 2 Extension Updates
[M2] UB Data Migration Pro 3.0.4
This maintenance release fixes for specific special database migration cases and compatibility testing with the latest Magento 2.1.3. Our team worked hard on a complete overhaul -- version 3 release in October and all releases since. We are really excited about bringing this big release to you in 2016 and happy to see the Pro version has made it easy for many developers to migrate database from Magento 1 to Magento 2 with ease, like here and here.

See the changelog.
[M2] UB Instant Layered Navigation 1.0.2 Beta
This extension now comes with new infinite loading options, improved product listing with resized product images. We also proceeded compatibility testing with Magento 2.1.3 and squashed bugs for a more stable experience. Many thoughts and hours of work have gone into this brand new Magento 2 extension which is a different approach from the existing Magento layered navigation alternatives. Above all, it's a truly instant filter solution for your Magento 2 store.
See the changelog.
[M2] UB Mega Menu 1.0.4
This maintenance release fixes all reported bugs and auto-sync improvements to make it easier to build more powerful Magento 2 menu. For any change in categories, it will be automatically synced to the associated menu item (with type is category). It also comes with handy enhancement to import categories and subcategories recursively.
See the changelog.
[M2] UB Content Slider 1.0.9
This release and earlier versions of the extension deliver various improvements and bug fixes, including fine-tuning to submit to Magento.com marketplace. Not only compatibility update with the latest Magento 2.1.3, we keep a close eye to every user's feedbacks and we worked hard to improve the extension.
See the changelog.
[M2] UB Quick View 1.0.2
We got UB Quick View listed on new Magento 2 marketplace this year in addition to UB Mega Menu and UB Content Slider. We dedicate time to maintain regular updates and bug fixes for this extension since Magento 2.1.0 to the current latest Magento 2.1.3.
See the changelog.
Top 5 Magento 2 Theme Updates
We are really happy to be one of the early adopters of Magento 2 and being part of this new platform community since then. Check out the following premium Magento 2 themes to get to know all the cool new stuff. We are working on additional, handy improvements for these themes and built-in extensions which will of course make it more feature-rich in the coming time. Stay tuned.
35 Themes Updated To Magento 1.9.3.1
We dedicate time and resources to maintain active and regular updates and bug fixes for our Magento 1 product collection.
As notified by Magento team, Magento CE 1.9.3 delivers over 120 quality improvements, as well as support for PHP 5.6. Additionally, it resolves critical security issues including general security enhancements and password enhancements.
If you are running Magento 1.9, you are safe with our premium Magento 1 themes and extensions. Simply pick one among our 35+ premium themes and upgrade your store accordingly to the latest Magento 1.9.3.1.
So what's to be expected for the new year?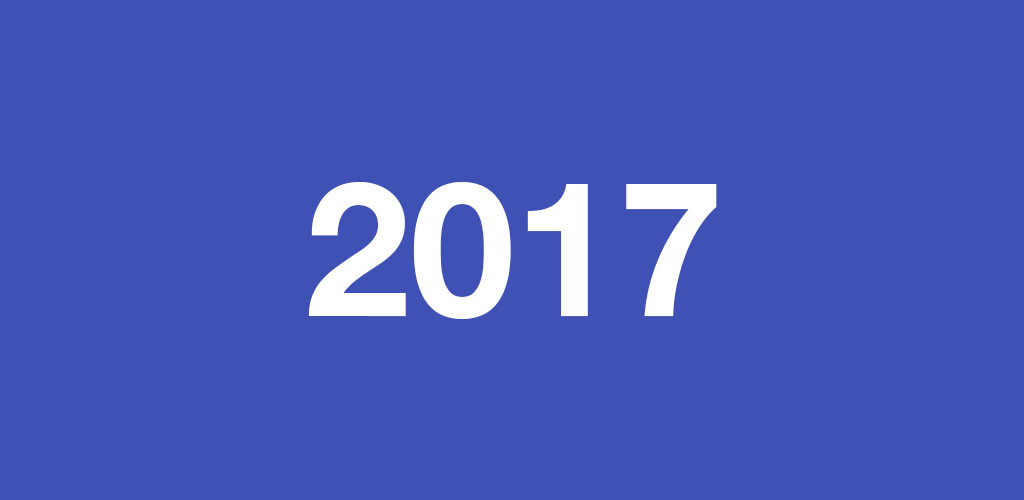 In 2017 our focus will be on Magento 2 products. We can't tell you much at the moment, but…we have received different ideas and wishes from the community and development is already in full swing. I hope you will follow us further and support us to achieve our goals.
What feature requests and wishes do you have for our upcoming releases?
Please let us know via info (at) ubertheme.com (We're giving away 01 free Developer membership worth $350 for the best feedback as noted here).
Last but not least, many thanks for our community for your support! We wouldn't have achieved all this without you -- Thank you!
From all of us, Merry Christmas and Happy Holidays! We wish all of you an exciting and successful year 2017!