Flannel
Responsive Magento Digital theme
A charming Magento theme among all, charms with a dynamic look and fits to various types of online digital stores with a very clean and neat design.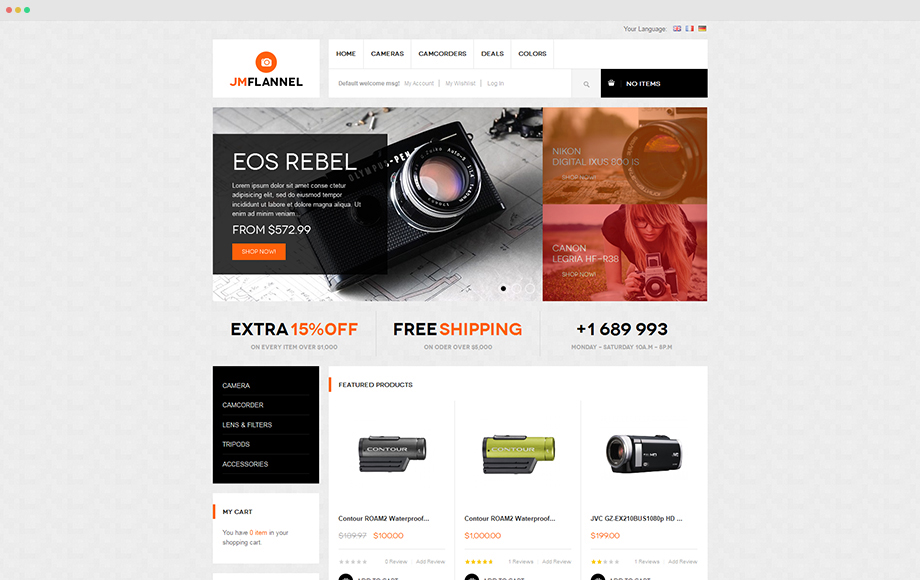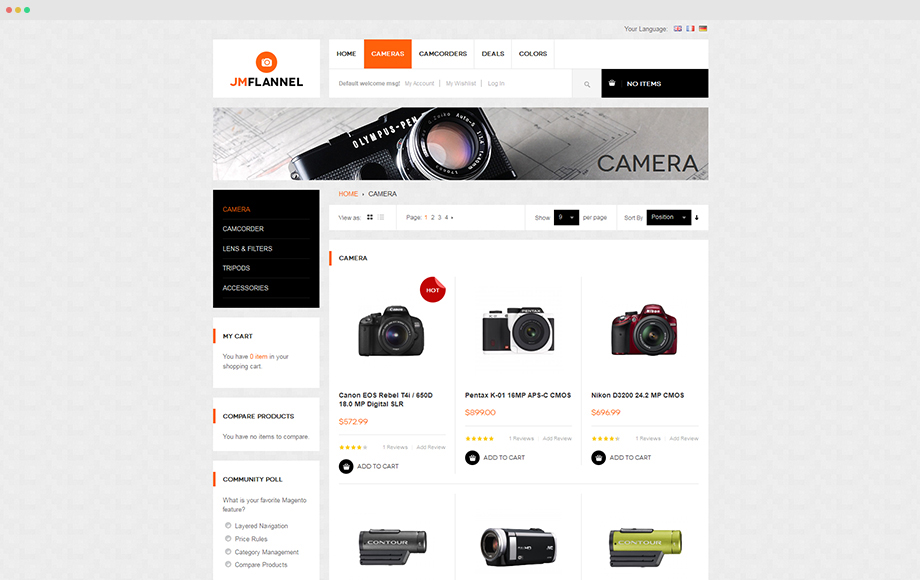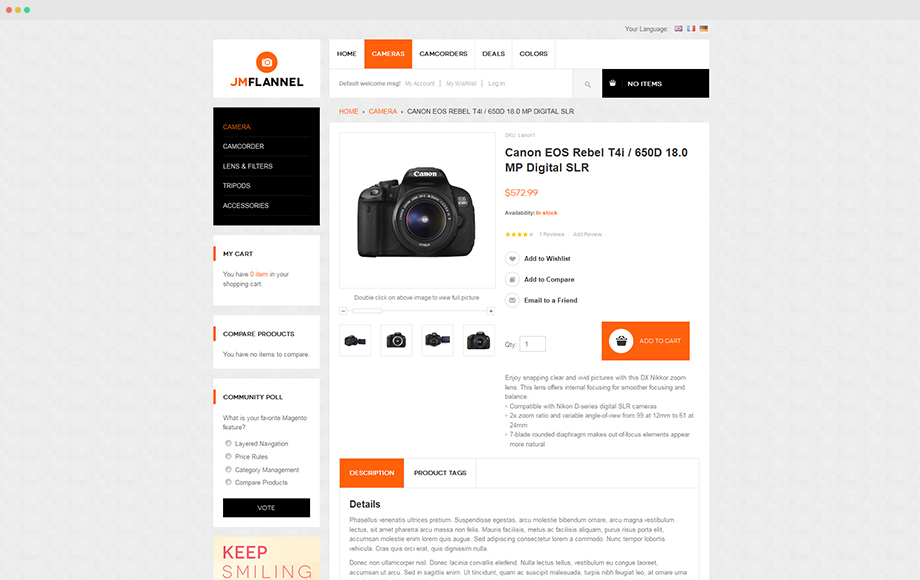 Product Details
Fully Responsive Magento theme
Dress up your Magento eCommerce theme for digital goods on mobile and tablet devices with Flannel. From the extra wide screen solution to the limited space screen you have on your cell phone, Flannel still shines through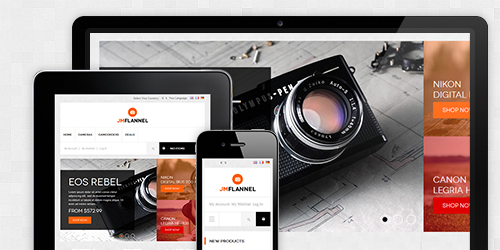 BaseTheme
Customize your own theme color using Base Theme for your Magento eCommerce theme in Flannel without hacking into any code.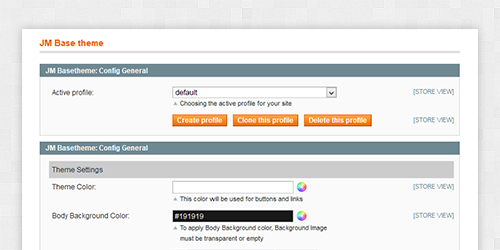 Daily Deal
Broadcast your daily deal with the integrated extension in Flannel. Easily configured but extremely effective.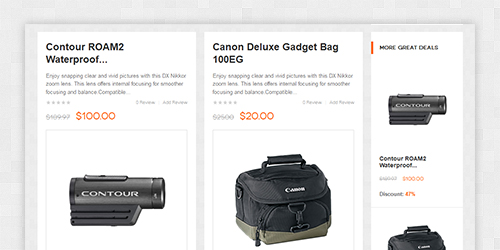 Quick View extension
Flannel also enables your customers to quickly sneak in the product overview without direct to the detail page.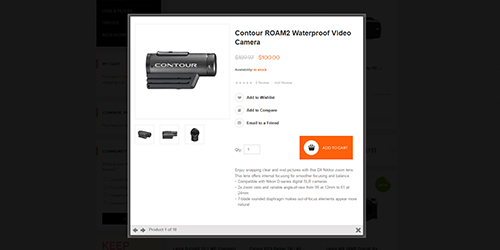 Product label and language switcher
"Hot" & "New" badge are the 2 popular product labels that any Magento eCommerce theme should have. Come along is the language switcher – changing from one language to another in sliding motion.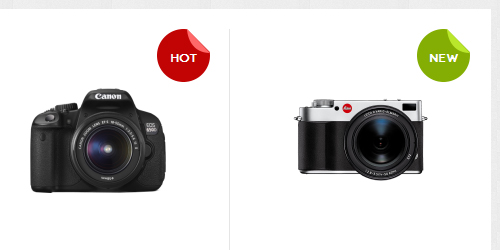 Complimentary extensions
Exclusive for this theme only. Visit our Magento Extensions collections to see others
Reviews
Currently there is no review on this product
Be the first to review this product