Lime
multi-purpose Magento theme
Simple and sleek eCommerce Magento theme for multiple purposes. Professional display, featuring jQuery Colorbox 1.3.5 and 5 bonus skins.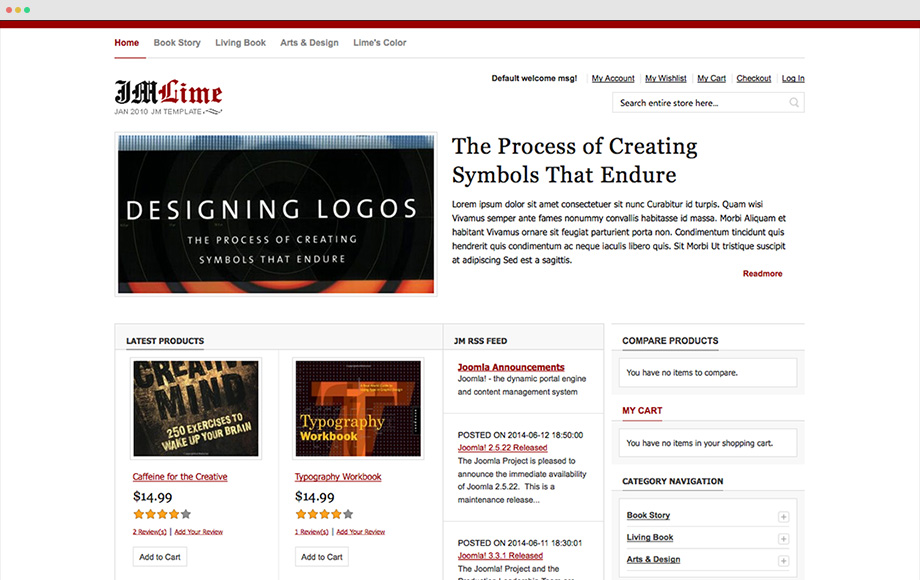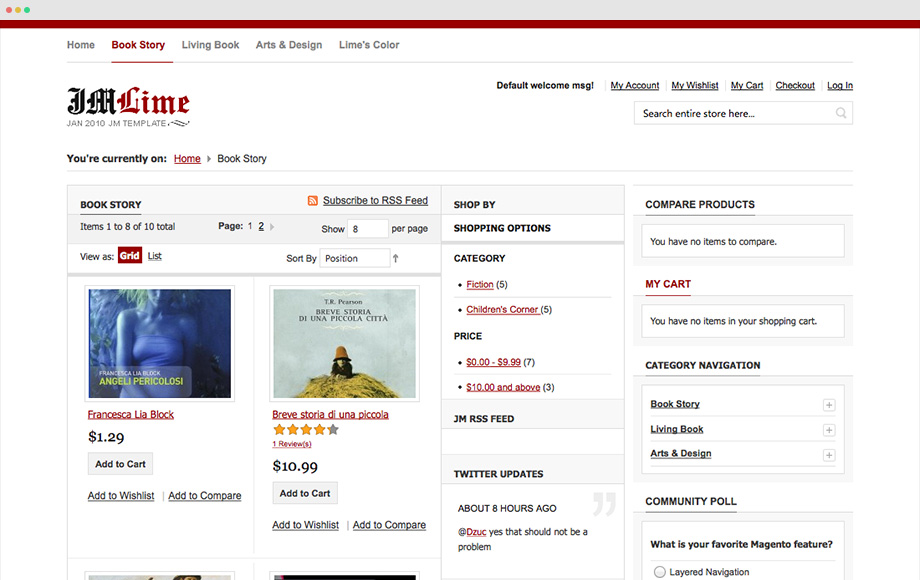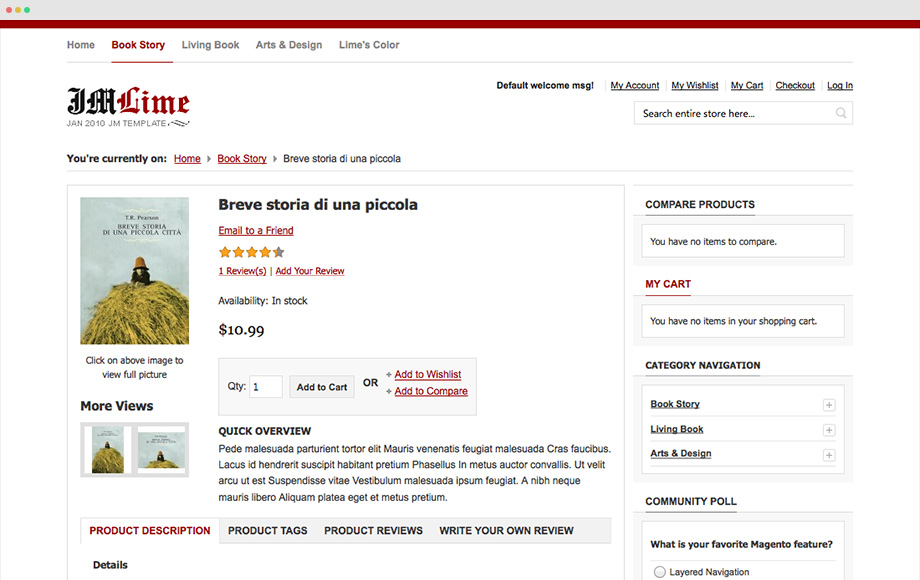 Product Details
jQuery lightbox
Lime ships with Colorbox 1.3.5 so that shoppers can see the entirely new loading behaviour once clicked to view item images.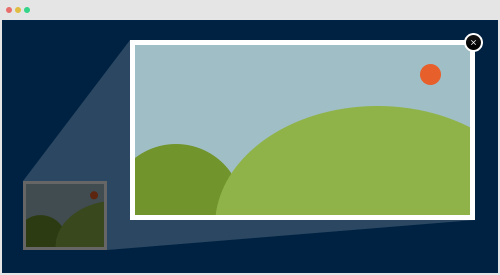 Dynamic Slideshow
It is worth to add note on Lime's Slideshow that enables product thumbnail management to be configurable among resizing or croping options.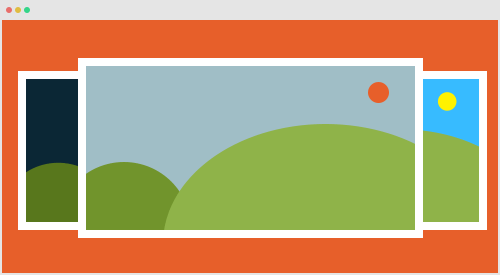 Complimentary extensions
Exclusive for this theme only. Visit our Magento Extensions collections to see others
Reviews
Currently there is no review on this product
Be the first to review this product