Techzone
Multi-purpose theme for Magento
Techzone is a versatile responsive Multi-purpose theme with 6 layouts built in. If you want to build multiple Magento online stores with different beautiful layouts, and work seamlessly across mobile screens, Techzone is a perfect fit.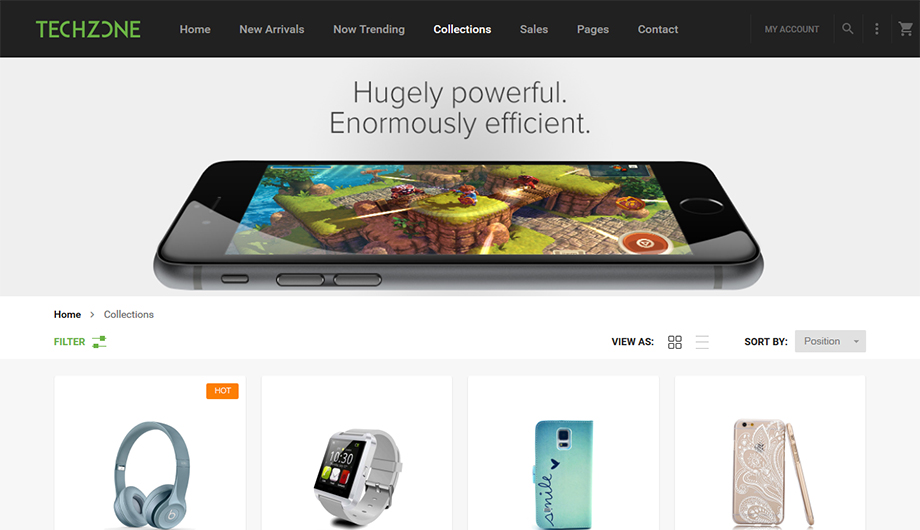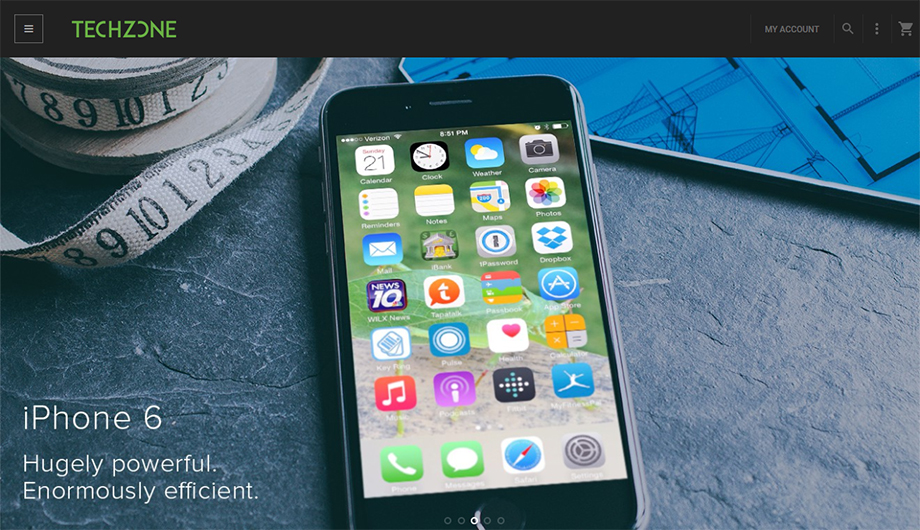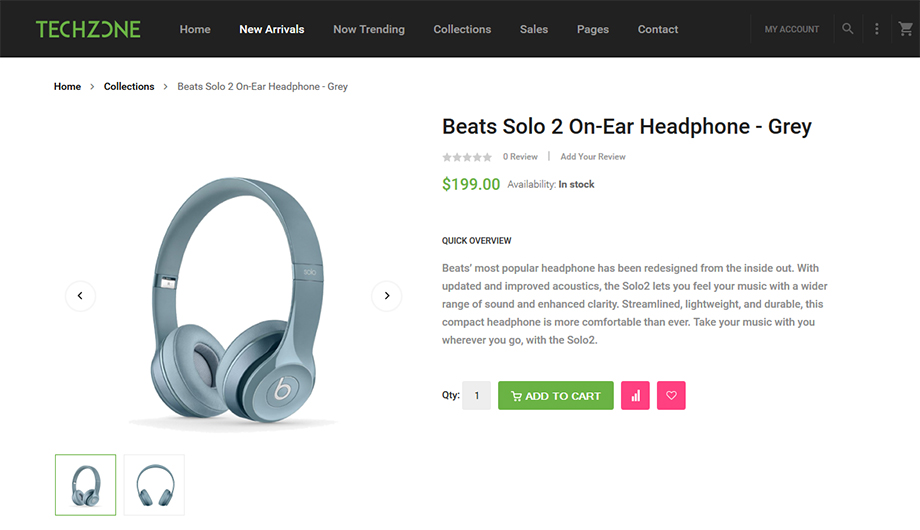 Product Details
Fully Responsive theme for Magento
Dress up your Magento eCommerce theme for tech gadgets with Techzone. From the extra wide screen solution to the limited space screen you have on your mobile, Techzone still excelled at display.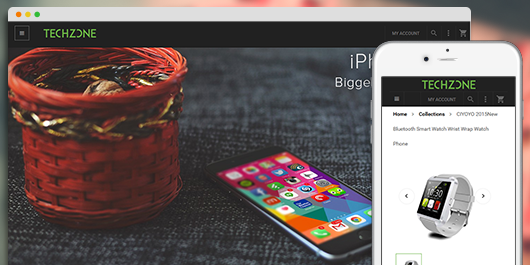 Off-canvas menu
A must-have feature for any responsive Magento theme, whenever shopper need to navigate through the store, just pull out the off-canvas menu.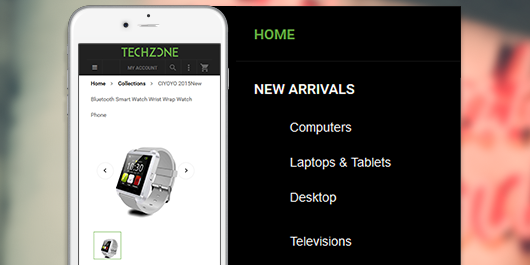 Support Megamenu
A drop-down Megamenu where you can show off all your product categories in a neat way and also have space for banners, products and features.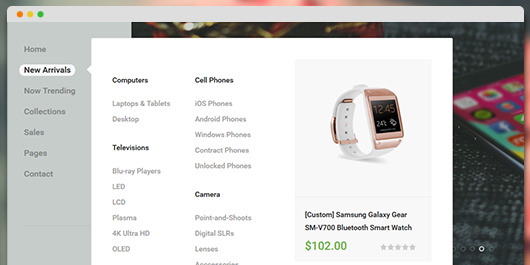 Unlimited color customization
Magento Base Theme supports you completely in theme customization in term of colors and content, the possibilities are only limited with the imagination.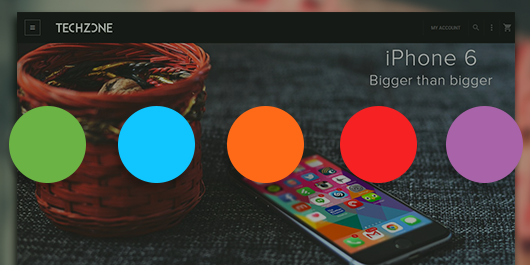 Quick View extension
Techzone enables your customers to have a quick glance at the product without going direct to the details page.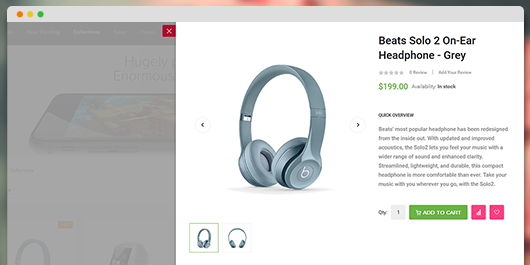 Ajax Load extension (NEW)
We are happy to bundle our latest extension Product Ajax Load into Techzone. It is a "wrapper" around the jQuery plugin Infinite Ajax Scroll, pre-loading the next page before the user reaches the bottom of the page. Your customers will feel no delay in their shopping trip, and we both know that's a good news!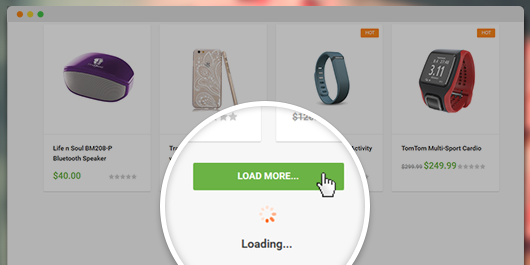 Shop By extension (NEW)
Shop By extension allows customers find the right product with multiple attributes for users to filter, just like talking to the store manager, and she will help you with all her heart and mind.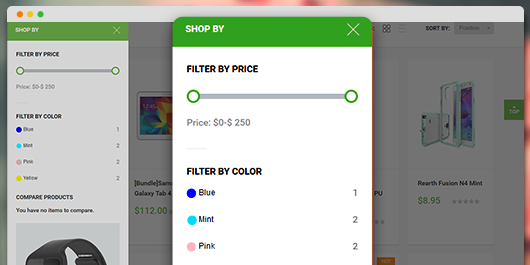 UB News extension
For the first time in UberTheme history, one extension for content management is integrated into Magento theme. UB News extension helps connecting users with business via promotions, products intro…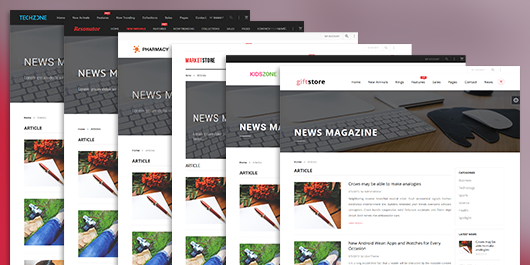 Provide 6 styles in 1 package
Techzone is like no other themes, it's the first responsive UberTheme Magento theme to support multiple layouts and store layouts. Techzone v2.1.0 custom layouts are made for fashion, electronics, pharmacy, handmade, kids, and supermarket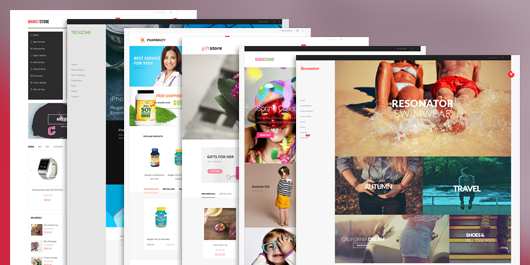 Support styles for 5 different products
Support themes for 5 different products of Magento: Simple product, bundle product, group product, downloadable product, configurable product.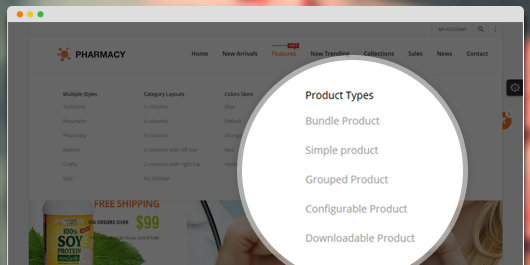 Complimentary extensions
Exclusive for this theme only. Visit our Magento Extensions collections to see others
Reviews
Currently there is no review on this product
Be the first to review this product