UB Bookshop
Responsive Magento 2 Bookstore theme
A completely new Magento 2 theme dedicated for bookstores. Featuring Magento PageBuilder, UB Mega Menu, UB Page Builder Extras, UB Content Slider and more.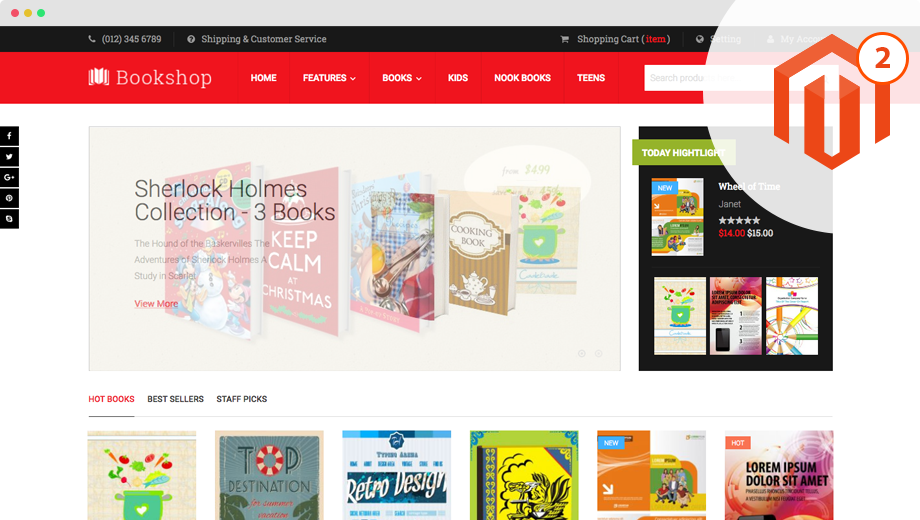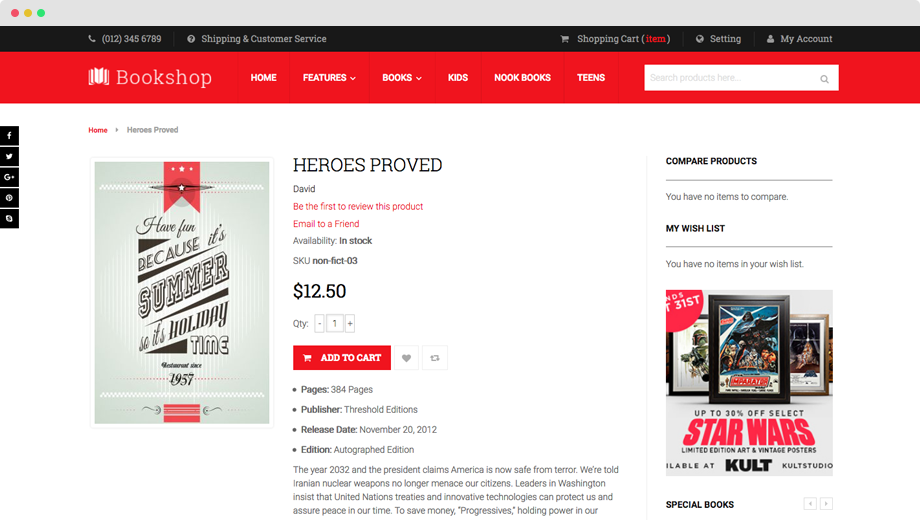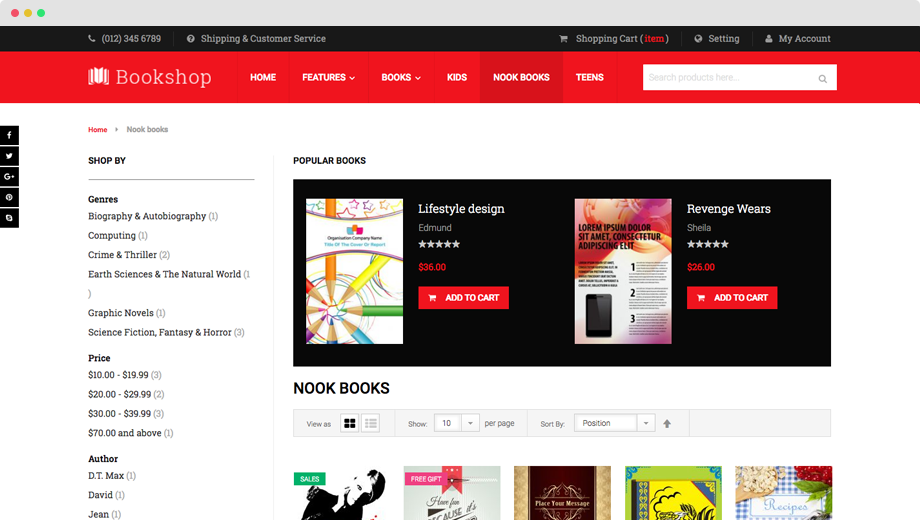 Product Details
Easy-to-use Theme Customization Panel
UB Bookshop ships with a robust UB Theme Helper – theme customization panel for Magento 2. It allows to easily customize almost anything (Font, Color, Background, Button, Product Labels, etc.,) via user-friendly interface.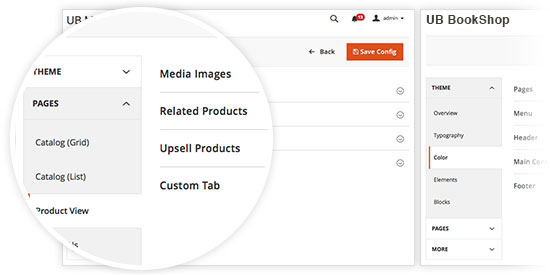 Homepage – Magento 2 Theme
Unique homepage layout is well-suited for online bookstores. It prominently displays a wide variety of products that are popular with bookstores like ebook, hardcover books, stationery etc.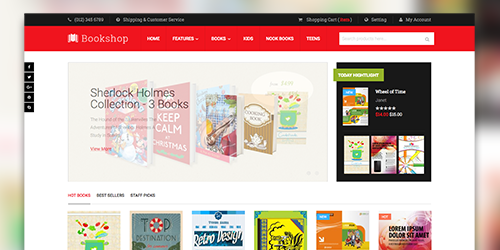 Grid page
Users can switch between listing vs grid view when they browse or filter product list.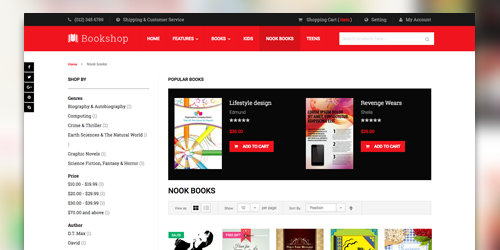 Product Details
Single product detail helps to showcase all key product information you need to create a prominent buy-now call-to-action.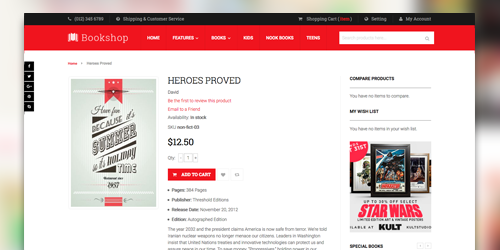 [New] Fully support Magento Page Builder
UB Bookshop 1.1.6 supports the latest Magento Page builder to help create content by dragging-and-dropping pre-built controls fast and easy, managing shop content with ease for rich shopping experiences.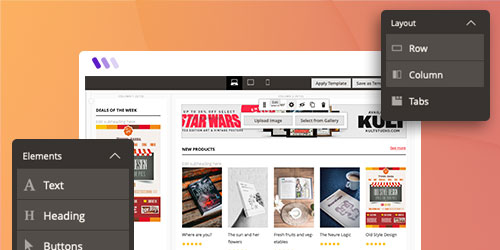 [New] Fully UB Page Builder Extras
By supporting UB Page Builder Extras, you can create custom content types: product showcase, category listing, and more that enhance your pages using Magento Page Builder with ease. It inherits all core features of Magento page builder and provides more advanced features: multiple beautiful pre-made appearances (layouts), multiple product styles, element styles (countdown, image, etc), and many more to build tailored content with personalized experiences for your eCommerce site.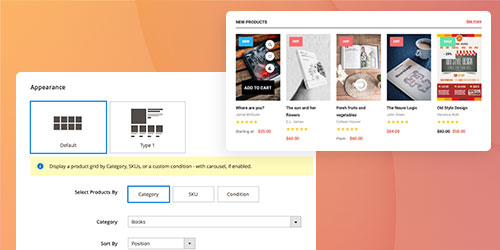 Mini Cart
Minicart is a handy widget great way to improve checkout process. It allows buyers to view and manage products in cart easily.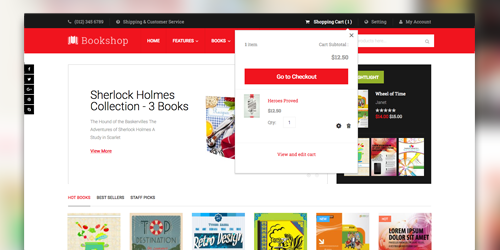 Professional UB Mega Menu
To any ecommerce site, nagivation is the key. UB Mega Menu with drag and drop feature allows to create dynamic menu with ease. It also allows to import categories automatically and more.
Eye-catching Slideshow
Create visual impacts to your product showcase. Feature your latest items, hot products or lively promotional videos etc., just a few clicks away. Plus, built-in Product Image Hotspot & Lookbook!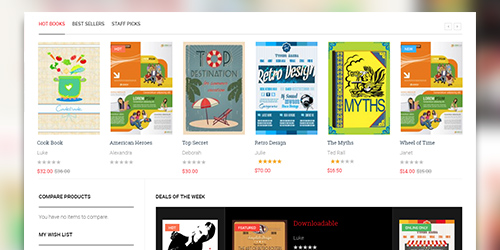 Product Quick View
Featuring UB Quick View extension, the theme enables your customers to have a quick glance at the product within a click without going direct to the details page. Users can navigate through the product list immediately right from the pop-up window, so no more loading page for product details.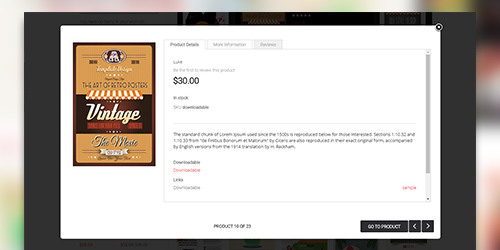 Built-in Rich Snippets
UB Rich Snippets extension is built in UB Trex Pro for free. It automatically show structured data about your product with JSON-LD format (recommended by Google) on search result pages such as product prices, ratings, breadcrumb, etc.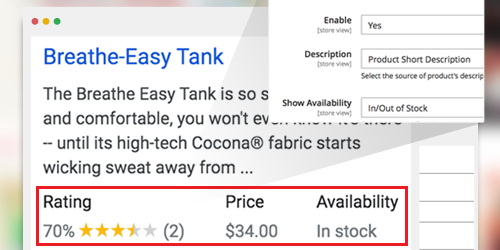 5 Bonus Skins
You have in hand 6 various theme skins for a retouch of color all over your site with one click needed only. Plus, a built-in Xmas theme that saves you tons of time while preparing for a big Christmas sales event.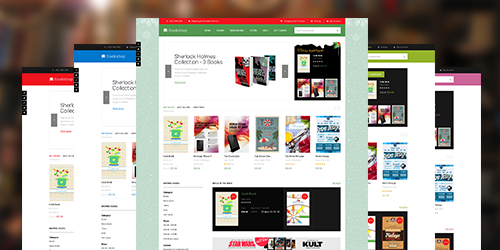 Fully Responsive Theme
UB Bookshop is fully responsive, so both mobile and desktop device users can access your bookstore with ease. Ready to rock on all devices.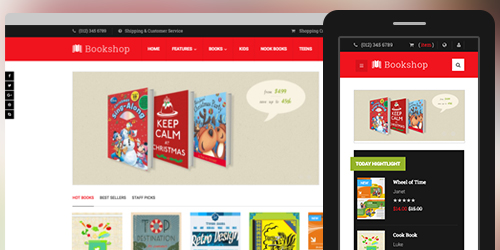 Reviews
Currently there is no review on this product
Be the first to review this product