April 27, 2018 Update:
UB One Step Checkout has just arrived! Also packed with GeoIP2 API integration which helps detect customer address automatically based on the IP address.
The extension is currently available for purchase and update in our Magento 2 extensions store.

Over the past 5 months we have been hard at work building an all new Magento 2 extension at Ubertheme.
Today we are introducing a sneak peek the UB One Step Checkout, a modern Magento 2 checkout extension that helps you place all checkout steps on one page with easier configuration.
With UB One Step Checkout, we set a new milestone in our goal to create powerful yet simple solution for buiding your Magento 2 stores. So what to expect from UB One Step Checkout in the coming weeks?
Give it a look.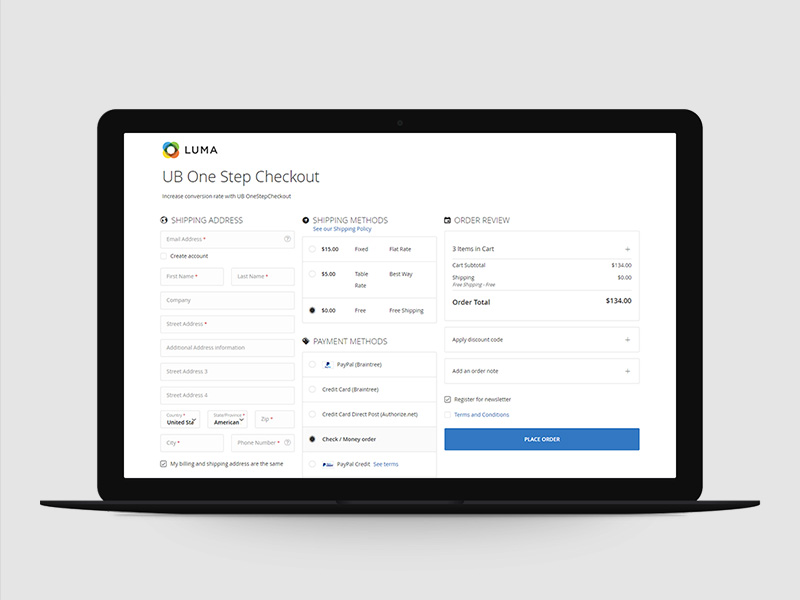 Here is a glimpse at what we have been working on: Continue reading →