Today is an exciting day for me because I get to announce a preview of a brand new Magento 2 extension at Ubertheme – UB One Step Checkout, that we have been working on for quite some time.
The Magento 1 & 2 are great for a lot of things, but building an effective one step checkout page is not one of those things. It can be downright frustrating when working with six-step accordion checkout process in Magento 1.x. Getting maximum value from the reduced two-step flow in Magento 2 can be challenging as well.
Hence, we committed to building our new UB One Step Checkout. You will get a complete checkout solution that makes it easier than ever to build a one page checkout in Magento 2. The ultimate goal is to help you maximize successful checkout transactions.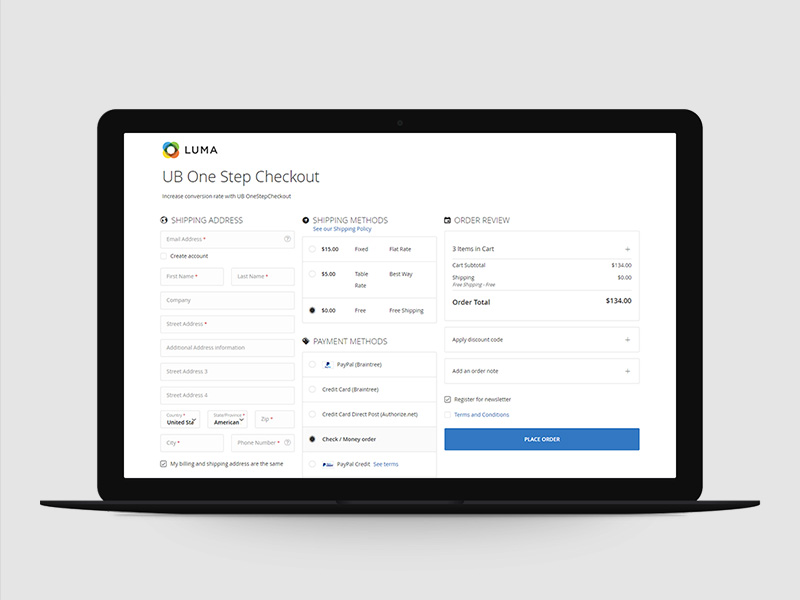 So what to expect from UB One Step Checkout in the coming weeks? Here is a glimpse at what we have been working on: Continue reading →