UB Atoms
The most configurable Magento 2 theme
Offering multiple layout and robust admin options, plus easy customization. Featuring Magento Page Builder, UB Mega Menu, UB Page Builder Extras, UB Content Slider and more.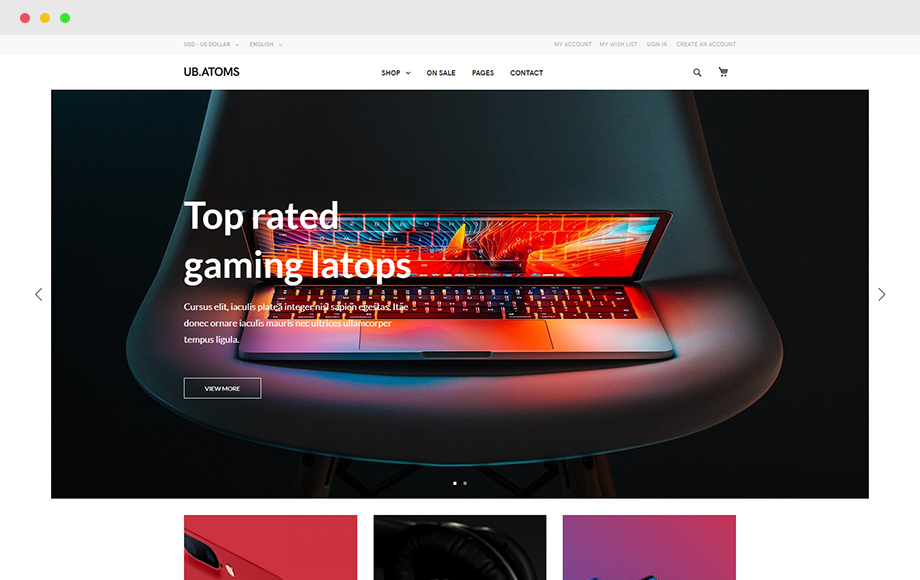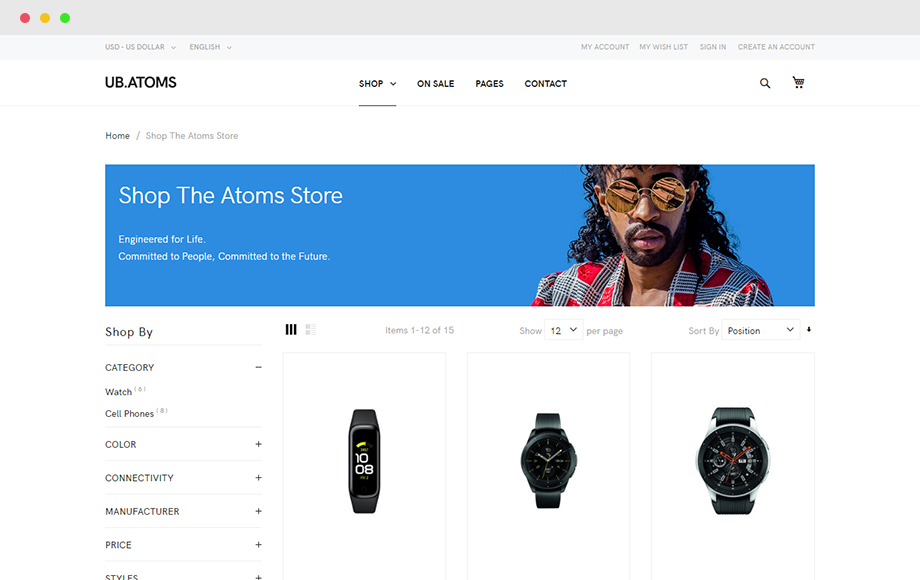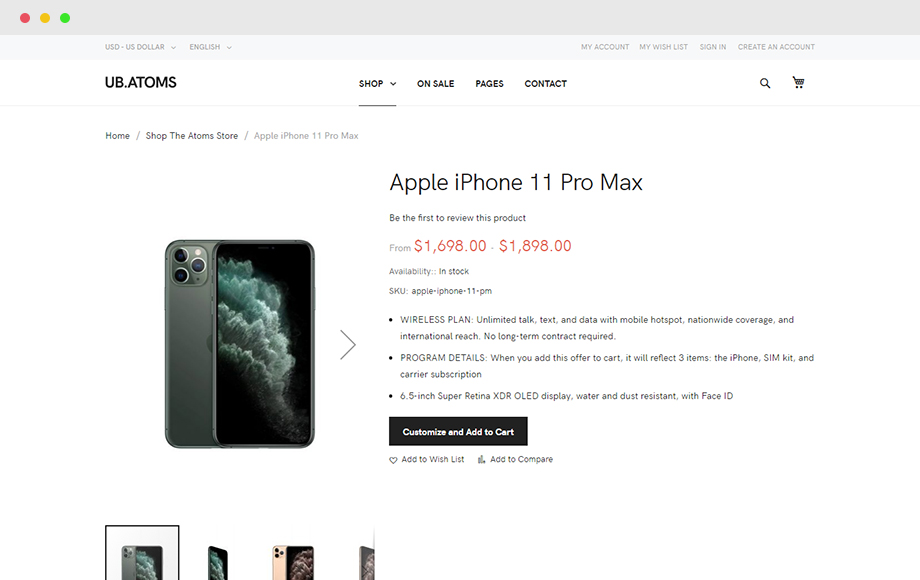 Product Details
SPECIAL 14-DAY GUARANTEE
Try UB Atoms out in your Magento 2 for 14 days – if you don't love it, we'll refund it!
Flexible Homepage layouts
UB Atoms offers multiple homepage layouts that suit a wide range of product and industry types. The first release comes packed with default layout – Technology and Fashion. You can expect additional layout options available soon – Fashion, Furniture, and more.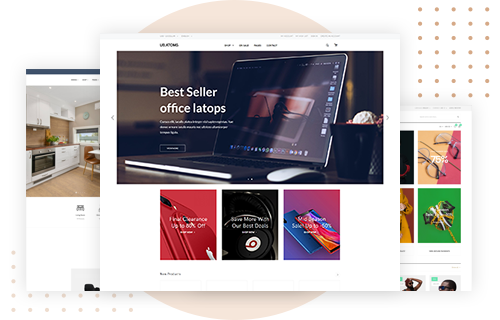 3 Category Page variations
Improve product discoverability with category page variations in either a list or grid format. Determine how many products appear per page, the layered navigation on the left, and a set of controls that allow to sort the products, change the format of the list, sort by attribute.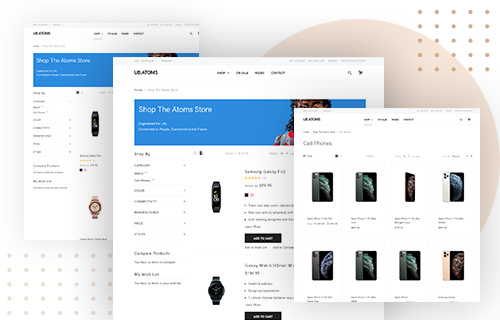 Beautiful Product Detail Pages
With pre-designed product pages in UB Atoms, you can get a beautiful store up and running fast that works best for whatever you're selling. Easy to highlight product features and put promotional sections like cross-sells and related products under the product information.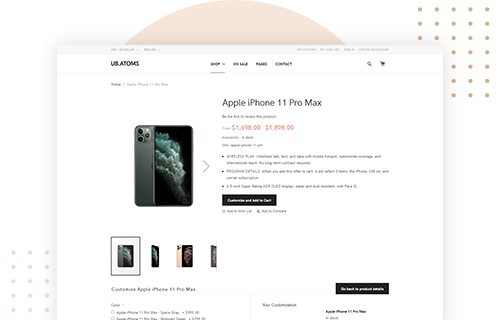 [New] Fully support Magento Page Builder
UB Atom 1.0.5 supports the latest Magento Page builder to help create content by dragging-and-dropping pre-built controls fast and easy, managing shop content with ease for rich shopping experiences.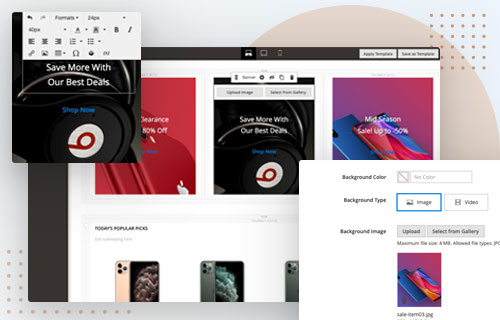 [New] Fully UB Page Builder Extras
UB Page Builder Extras is our new Magento 2 module to create custom content types that enhance your pages using Magento Page Builder with ease. The Magento Module inherits all core features of Magento page builder and provides more advanced features: multiple beautiful pre-made appearances (layouts), multiple product styles, element styles (countdown, image, etc), and many more to build tailored content with personalized experiences for your eCommerce site.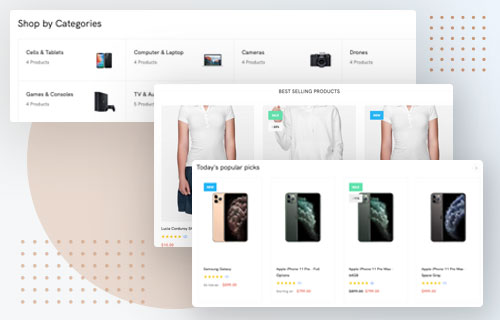 Robust Admin Options
UB Atoms ships with a robust UB Theme Helper – theme admin panel for Magento 2. It offers flexible configurations and granular control over settings where you can easily customize almost anything (Font, Color, Background, Button, Product Labels, etc.,).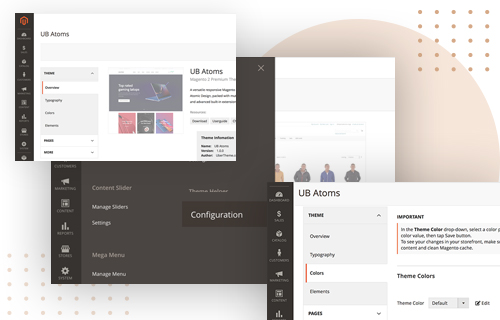 Multi-column Mega Menu
Enhance your shop's navigation with drag and drop UB Mega Menu. Easy to stack your content into a multi-column drop-down menu along with images, clips, banners to let customers easily navigate large catalogs. Ability to import categories automatically and more.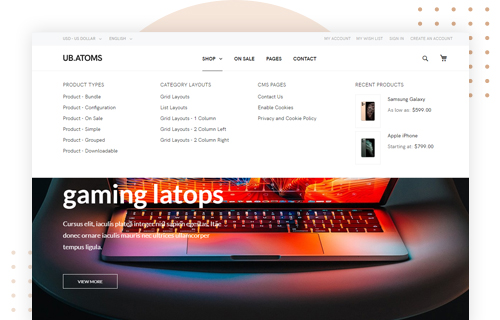 Responsive Slider & Carousel
Easy way to showcase your best seller / latest / hot products or promotional videos anywhere on your Magento store. Add an unlimited number of responsive OWL & Slick product carousel and banner sliders. Plus product image hotspots built in by default.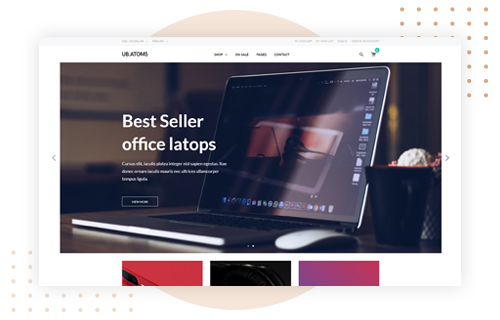 Quick View & Ajax Add to Cart
Allow customers to have a quick glance at the product with a click without going direct to the product page. Easily add any product to the cart right in the pop-up window. Enable quick view functionality on a category page, product widget or up-sell section.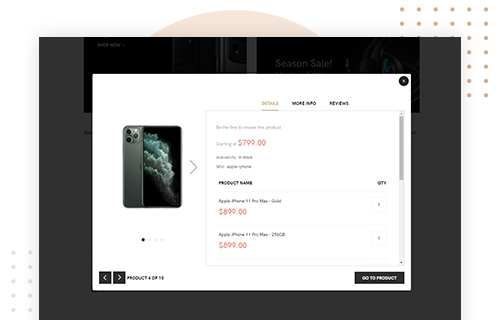 Adding Rich Snippets
With UB Rich Snippets extension built in, UB Atoms automatically adds valid structured information (using JSON-LD) such as brand, product name, price, breadcrumb, etc onto Search Engines. No need to tweak the HTML elements manually to integrate the snippets.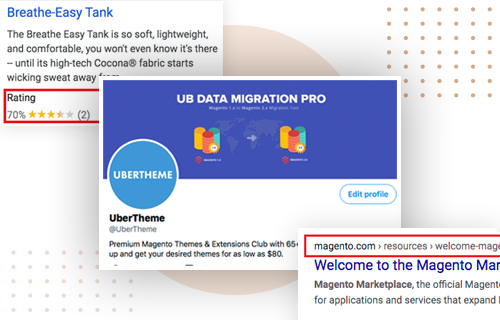 Customization + Custom CSS
With UB Atoms, whether you start from scratch or use one of our pre-designed page layouts, it's never been easier to add custom CSS or create a child theme to build a unique Magento 2 storefront that converts.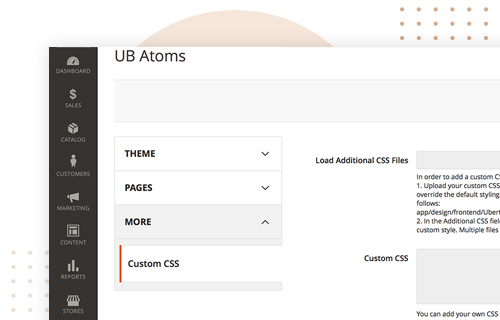 Fully Responsive Ready
With multiple pre-designed layout options to choose from, UB Atoms is fully responsive! It provides optimal viewing and consistent visual design for a wide range of devices, from desktop, tablet to mobile viewports.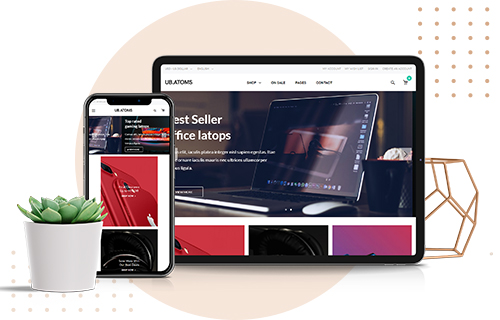 Reviews
Currently there is no review on this product
Be the first to review this product