UB Mega Menu
Magento 2.0 UB Mega Menu Extension
[Magento 2.0] UB mega menu is developed from the ground up. Simple yet powerful enough to create highly customisable mega menu, either horizontal or vertical for your Magento 2 store. With many goodies in place like Drag n Drop admin interface, flexible configuration options, you can show off your product categories and sub-categories in a multi-column drop down menu. You can promote items, banners and clips right in the Mega Menu, just a few clicks away.
Responsive ready
Support Horizontal and vertical menu layout
Visual and friendly user and innovative backend interface -- Drag n Drop (NEW)
Support custom static blocks (defined via admin) where you can set featured products / categories in menu content
10+ navigation effects upon hover etc,
Configurable attributes for columns (size, number of column etc.,)
Manage category items shown in category menu type
Support multiple websites, store views
Support multiple languages
Support custom style for each menu group and menu item of your mega menu, with additional css class code
Support 3 types of menu: Custom Link, CMS Page and Categories
Configurable font awesome or uploaded custom icon
Implement ajax-based category listing (admin)
Enhancement with simplified TinyMCE editor
Allow to import your category tree recursively, either all or specific categories
Support Magento CE 2.x
And more to be added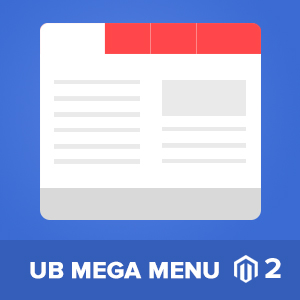 Product Details
Professional Multiple Column Menu
Easier than ever to build multiple column layout to show off all of your categories and subcategories. Shoppers can see all of featured product options or navigate from pages to pages with ease.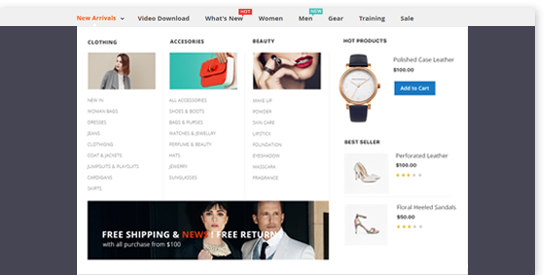 Drag n Drop built in
Introduce a new admin panel, it gives you the ability to easily stack and arrange menu items on the fly. To adjust sort order or change hierarchy of parent vs. child menu items is very easy, simply drag and drop menu item in the desired location.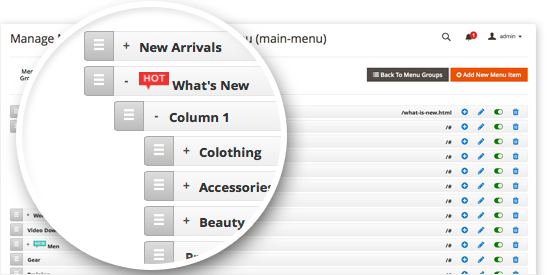 Enhanced Font Awesome Icons
Beside the option to upload custom icons, UB Mega menu supports the latest Font Awesome version 4.5.0 too, one font with 605 Icons. These small visual aids are perfect to make scanning easier.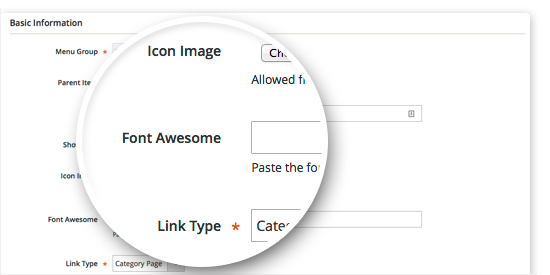 Customisable Display
UB Mega menu is easy to be customised and styled via CSS. If you wish to extend either menu group or menu items your way, you have full control over each individual part to fit your need. Endless customisation possibilities with your custom CSS.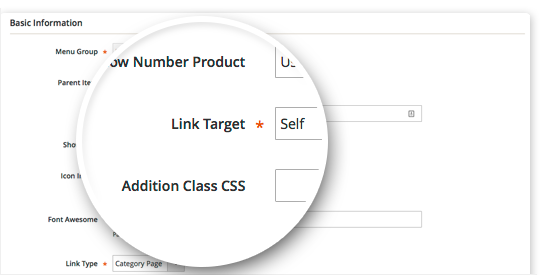 Dynamic Promotional Space
You can add plentiful contents into the menu itself: product info with great pictures; Contact form, Maps, About Us as well. Show banner, video, – all without leaving the main menu.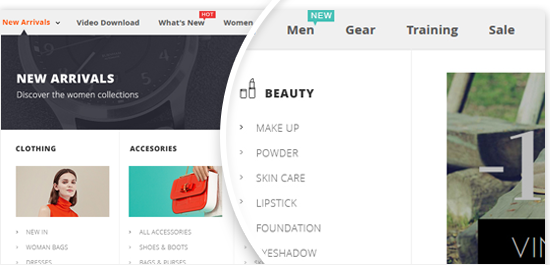 Fully Responsive
Experience mega menu on any device. Fully optimise to work best across any device. include fast and easy navigation, renewed responsive design options. Streamlined navigation, no matter what devices are used for shopping.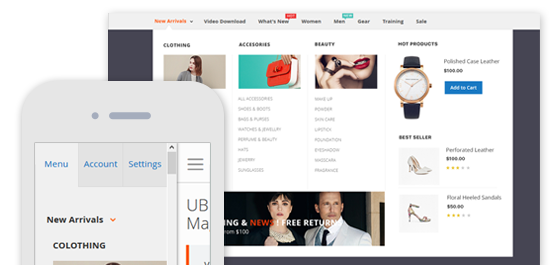 Multiple built-in animation effects
Up to 13 types of animation effects: Fade, Wave, Linear, …. Giving you ultimate control over how your menu will interact when user browse your menus. Simply select your desired effect in configuration panel.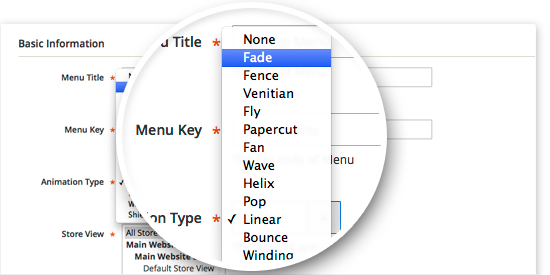 Seamlessly Import Categories
Your store has a huge number of categories and sub-categories? It's possible to import your category tree recursively, either all or specific categories at your choice. So quite easy to add such categories in the navigation.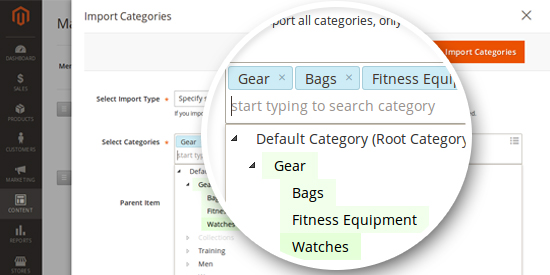 Reviews
Currently there is no review on this product
Be the first to review this product