UB Content Slider
M2 Slider. Hotspot. Lookbook Extension
UB Content Slider Extension is among our earliest native extension for Magento 2 platform. Creating and managing image slider, product or video uploaded is now simpler than ever. Not only a compelling way to showcase the latest or hot product images, it allows to feature amazing uploaded videos. Multiple sliders per page, multiple stores support.
(NEW) Newly added service layer for UB Content Slider (ContentSliderGraphQL with GraphQL APIs ready for PWA Storefront)
(NEW) Allow to add Product Image Hotspots with integrated Quick View modal. Please note that Product Image Hotspot requires UB Quick View to be installed & activated.
(NEW) Allow to create amazing lookbook pages with flexible layout options. Please note that Lookbook requires UB Quick View to be installed & activated.
Fully responsive across devices
Support multiple block sliders per page
(NEW) Allow to add a slider anywhere via widget module manager
Multiple websites, stores configuration
Display Latest Products (system auto)
Display Hot Products (by admin setting)
Display New Products across specific date range (by admin setting)
Display Random Products (system auto)
Images/Videos uploaded
Compatible with IE11 (limited support on IE8+), Chrome, Safari, Firefox, Opera
CSS3 3D Transitions
Manage animation effects
Integrated owl-carousel Javascript plugin
Mouse Slide and Touch Events
Flexibly customizable, user-friendly interface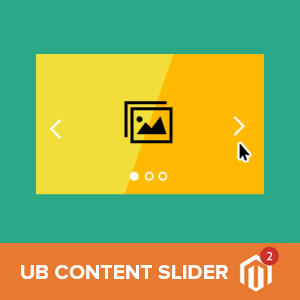 Quick Info
Rating
Last Update

May 5, 2020
Requirements

Magento 2.0+
Product Details
Magento PWA Studio Ready
Being packed with a newly added service layer – ContentSliderGraphQL, the module gives you a convenient way to create multiple banner slideshows, promotional videos or (upcoming) product sliders and place them anywhere on your Magento PWA Studio site. You have full control to change the behavior of the sliders, including the animation effect, the look & feel, etc.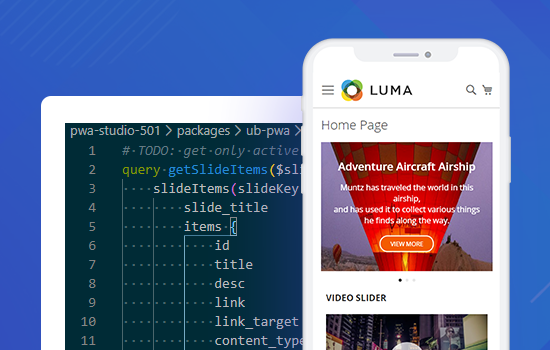 (New) Product Image Hotspot
Allow to add hotspots that overlay an image or slideshows. When hovering over a hotspot, it reveals essential product information like product thumbnail, title and price. Once clicked, you can directly add the item to cart without opening the product page. Product Image Hotspot requires UB Quick View to be installed & activated.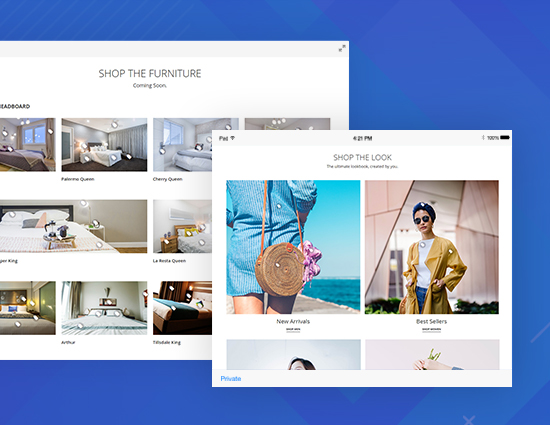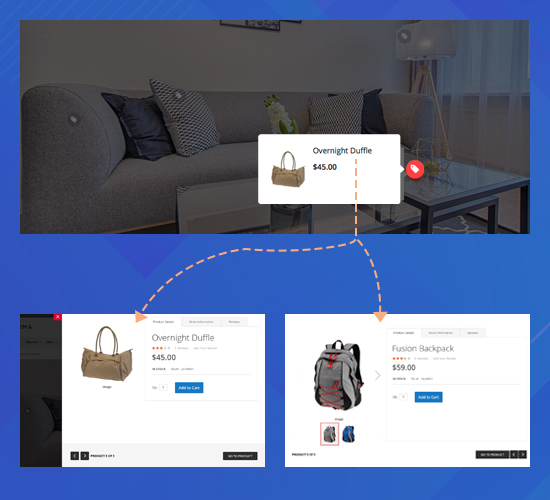 Sweep away boring text
Our Magento 2 Content Slider allows you to create visual impacts to your product showcase in a simple way. Latest items, random products, banners or lively videos etc., are rendered into multiple sliders in any predefined place.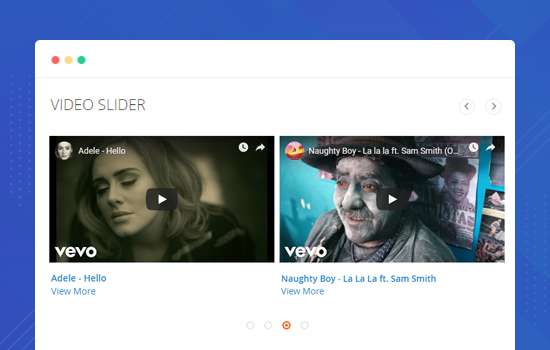 Unlimited number of slides
The extensions allows you to add an unlimited number of sliders, whether a powerful image or video slideshow to any position on your Magento store, with ease.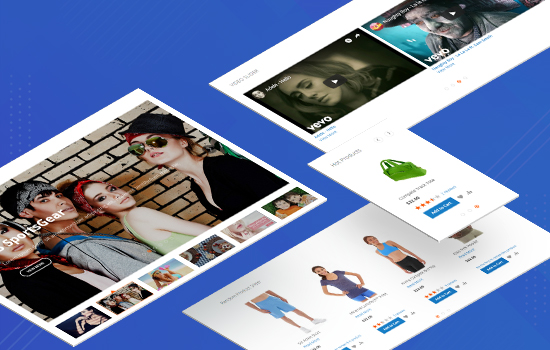 Enhanced with Magento 2 Widget
Allows to add sliders anywhere using widget module manager. You can add a widget to a CMS page or static block too and no longer have to deal with the block shortcodes to insert the blocks.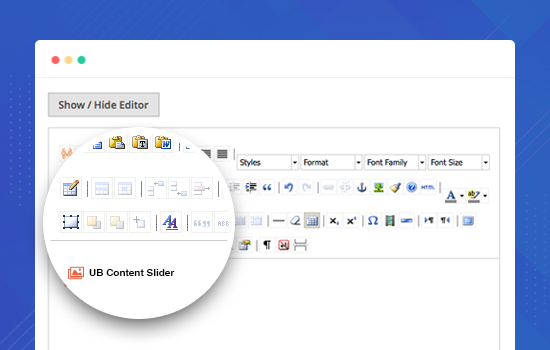 Create slides for multiple content types
Pushing your products into front of stores are of great importance for on-site promotion. Feature your New & Hot collection, Latest items, Banner slider or simple a random product list etc., just a few clicks away.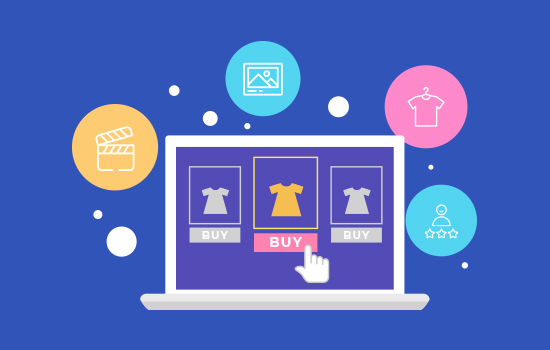 Personalize each single slider
When it comes to each specific slider, you might wish to flexibly configure unique number of items to be shown in such slider, this configuration together with other settings are in place to create your own.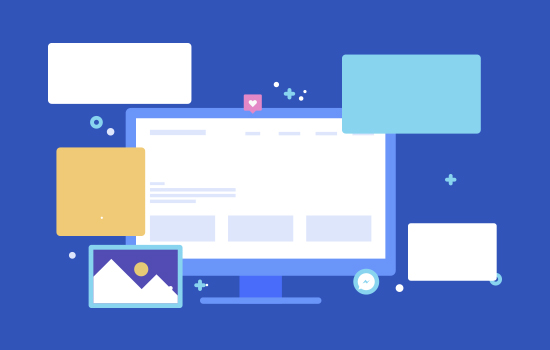 Fully Configurable Magento 2 Content Slider
The extension allows you to fully control configurations from animation effect, store view or time duration etc., via your backend. You can define slider elements flexibly to grab visitors' attention your way.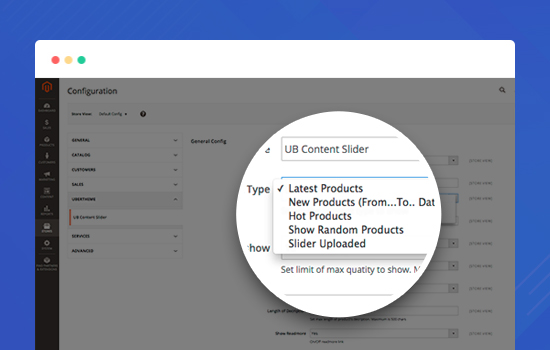 Reviews
UB Content Slider
Your solution works fine on our MAGENTO 2 web site. However we recommend a sleazy improvement (it lacks 2 columns in slide item edition on admin – start publish date and end publish date)
UB Content Slider
I am satisfied in a way that it works relatively fine. There are few things which could be better though. The thing is the usage of images for dots and arrows. I switched those to icons from Material Design which essentialy allows me to use any color we like, nice css3 effects on the elements and higher quality on higher resolutions.
Last thing I thought about is the usage of Slick slider. I looked at Slick, mainly because it is responsive and it offers an easy way to do thumbnail navigation of slides. There are some problems with flex though. If you are interested, let me know and I will offer more information.
UB Content Slider
It's extremely easy to use and customize. I added css options, fonts, colors to the admin area of the slides so you can have different headers, body text, position them top, left, right, or bottom etc etc. The point is, the content slider is easy to use and customize with little coding knowledge.