Daily Deal
Simply create and manage deal offerings
If you believe your customers love discount deals just like me, Daily Deal is a practical Magento extension for you to select discount items and define the discount rates and the duration of promotion at ease. A smart extension to perk up your sales through special offers.
Complementary and free extension for particular themes only.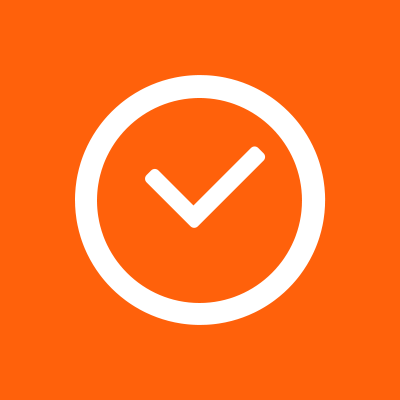 Product Details
Deals offering
You can call a block of deal offerings onto your Homepage, and shoppers who pay attention can get quick access to your groupon-alike page.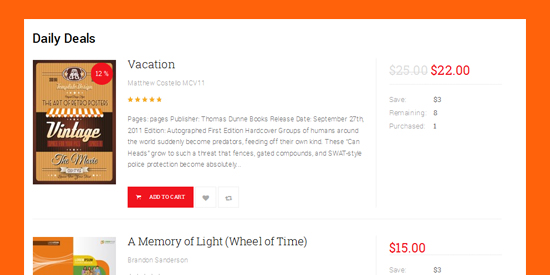 Effective UI
Daily Deal comes with Accordion effect for a smoother and more interactive move once selected any item. Also you can define your offers with list view or grid view conveniently.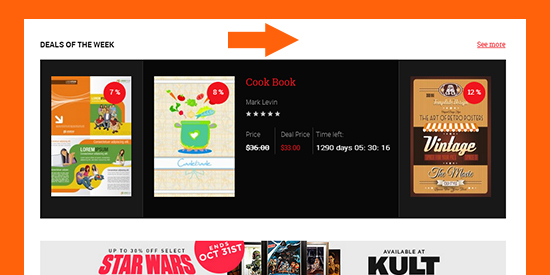 Easy to customize
You can customize the appearance of your offerings sweatlessly; because Daily Deal comes with a friendly and practical interface.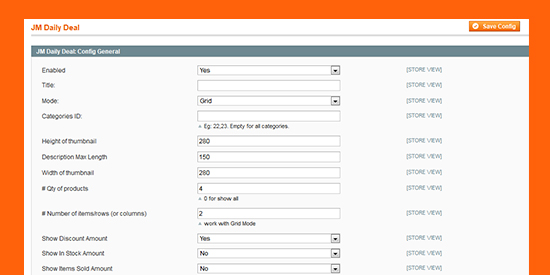 Reviews
Currently there is no review on this product
Be the first to review this product