M2 Extension Bundle
You are looking to purchase several of our Magento 2 extensions? M2 Extensions Bundle is a simple and most affordable way to get to our core Magento 2 extensions. This is a bundle of our popular extensions including UB Mega Menu, UB Content Slider and UB Quick View. You can receive a significant discount by purchasing this bundle over buying all extensions separately.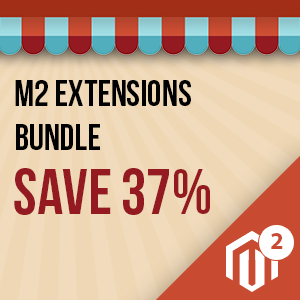 Product Details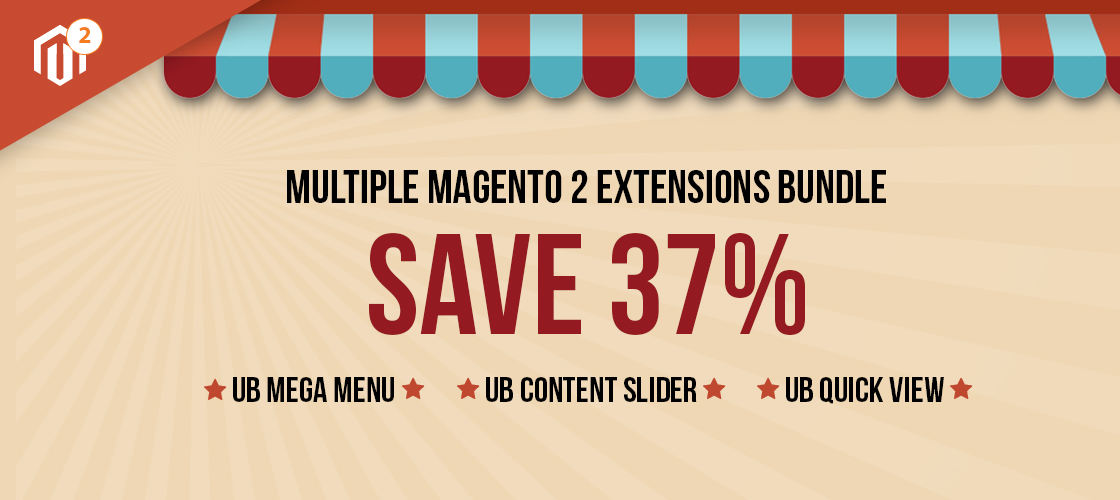 Why M2 Extension Bundle?
If you were to buy each of our extensions separately it would cost you $387. With this bundle you get three core Magento 2 extensions all together for only $245 and save 37%.
You already have a Magento 2 theme with us? This bundle helps you save time for integration as all extensions work seamlessly with pre-made styles in each Magento 2 theme(s) we developed.
What Is Included?
You can purchase any of our extension individually, however this bundle lets you get some of the greatest features of our core Magento 2 extensions with a single purchase (You can browse our demo section below to check the extensions for yourself)
Documentation
Each extension in this bundle has its own page of documentation. Please read them
here
(or click on the
Menu
|
Docs
menu)
License, Support and Updates
This bundle allows for each extension to be used on a single Magento instance.
We provide one year of support and updates for all extensions purchased in this bundle. If you wish to continue getting support or updates after one year, you can either renew the entire bundle or renew each extension individually. The renewal discount is 30% OFF.
Pre-Sales Question
Got a question that needs answering asap? Submit a pre-sale ticket here or reach us via info (at) ubertheme.com.
Reviews
Currently there is no review on this product
Be the first to review this product