UB Data Migration Pro
Premium Data Migration Tool for Magento 2.0
UB Data Migration Pro is a Magento 2.0 module that helps you effectively move your e-Commerce store data from Magento 1.x to Magento 2.
Since Magento 2 comes with a brand new architecture and database design, the UB Data Migration Pro is a great starting point to ease your migration process, and saves you tons of work. It provides the ability to port all your key products, customers, order data, store configurations etc., to Magento 2.
Since UB Data Migration Pro deals with direct database to database migration only, other perspectives like extensions, themes or customisation would be a separated task and would be best handled by the extension/theme providers accordingly.
We highly recommend you proceed database migration first. From there, you integrate your theme, extensions or customization (if any).
The tool supports the following Magento versions:
Magento CE 1.x: 1.6.0.2 and later, 1.7.x, 1.8.x, 1.9.x
Magento CE 2.0.0 and later
NOTE: In case you use Magento CE 1.6.0.1 or older, you can upgrade your database to version 1.6.0.2 or later, then proceed migration from this newly upgraded instance.

Main Features
(NEW) Supports Command-Line Interface (CLI) commands: Allows to proceed migration steps using the command lines in CLI mode, after completing all pre-migration setting steps.
(NEW) Support Delta Migration (Incremental changes)
Possibility to migrate multiple times
(NEW) Support the PHP Memcached (a high-performance object caching system)
Migrate Websites, Stores, Store views
Migrate Product Attribute Sets, Product Attribute Groups, Product Attributes
Migrate Product Categories
Migrate Products
Migrate Customer Groups and Customers
Migrate Sales Data: Sales Orders, Sales Quote, Sales Payments, Sales Invoices, Sales Shipments, Sales Credit Memo, Sales Rules & Coupons
Migrate Product Reviews, Rating data
Migrate Tax rules, Tax Zones and Tax Rates
Catalog rules.
Email Templates and Newsletter Data: Email Templates, Newsletter Templates, Newsletter Queue, Newsletter Subscribers, Newsletter Problem Reports
Migrate System Increment IDs
Port important fields in Categories and Products, including meta description, page title, Url key. So your category and product pages SEO optimization remains reserved in Magento 2 once the migration process completes.
Work seamlessly in both Nginx and Apache web servers.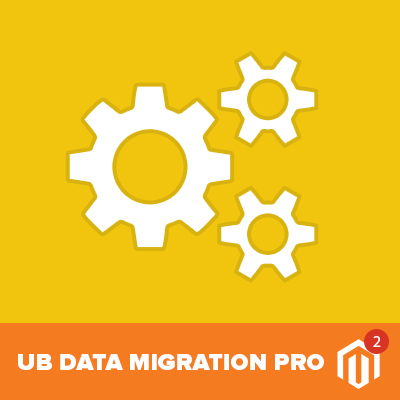 Quick Info
Rating
Last Update

December 20, 2016
Requirements

Magento 2.0+
Product Details
Automate the migration process
When Magento 2 becomes mainstream and generally available, moving your store to Magento 2 to take full advantage of this new platform is crucial. So this's where the UB Data Migration Pro helps to automate such migration step with ease.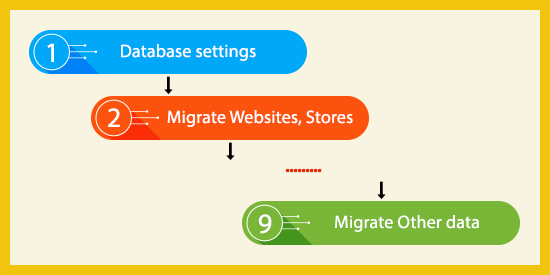 Flexible scope of data migration
(NEW) Easily define the scope of data you wish to migrate, for instance simply tick one store or all stores, specific categories or all categories etc., at your own choice. You can skip specific group of data and proceed migration in a separated step later on.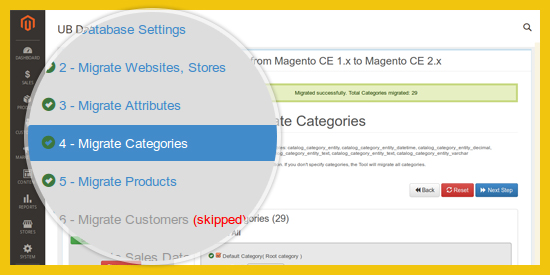 Friendly User Interface
We try to keep UB Data Migration tool as simple to use as possible, with step by step visualised progress, even your Magento webmaster can handle the migration yourself.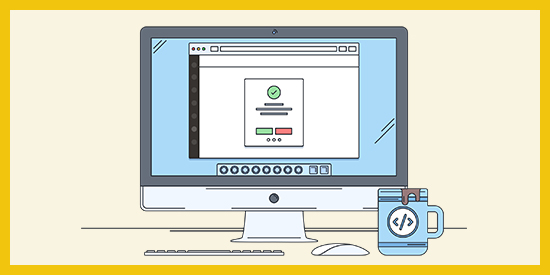 Ready for Large-scale Data
There are lots of aspects to big data migration — data integrity, delta migrations, multiple times migration possibility, performance and etc. For medium or large scale Magento stores, V3 does all technical heavy lifting for you.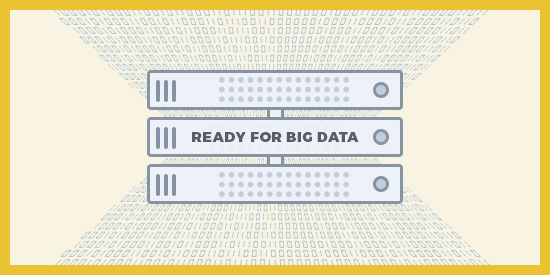 Enhancement with Delta Migration
It allows you to transfer only the new data on your Magento 1 site (like new customers, new orders, new inventory or other customer-related data) that has been created since your last migration.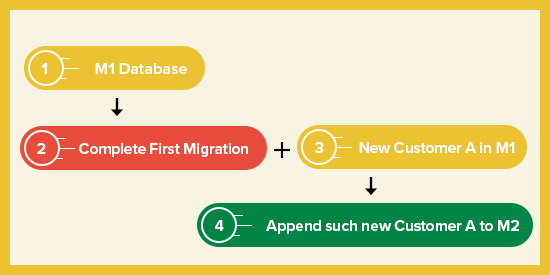 Flexible source & destination data
You might find other tools that require the source and destination db to be on the same MySQL server. However, with our migration tool, the source and destination db could be from different MySQL servers.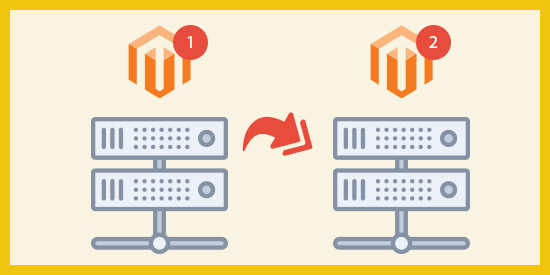 Support Command-Line Interface
Allows to proceed migration steps using the command lines in Command-Line Interface (CLI) mode, after completing all pre-migration setting steps. This feature is handy if you have large-scale Magento stores.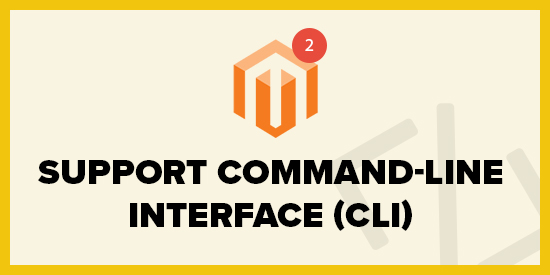 Native for Magento 2.0
Magento 2 uses new technologies which differ from Magento 1.x, so it's always a plus point to have a native migration tool for Magento 2.0. Once installed, simply follow migration step by step right in your Magento 2 admin panel.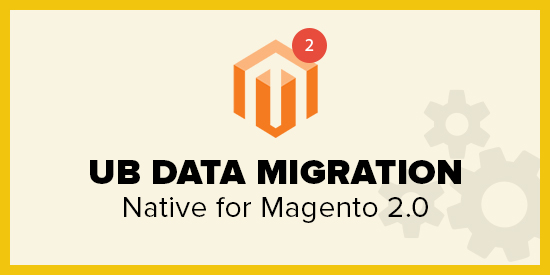 Reviews
UB Data Migration Pro
After solving some special issues with your support (which was somewhat tedious but successful) it worked like a charm.
Our Problem was: We didn't want to migrate websites, shops, products because we startet the new shop from the scratch with different categorie- and product-structure. To transfer the customers and assign them to the new generated and not migrated website/shop we had to do some sql-stuff directly in the database.
We migrated about 1000 customers.
UB Data Migration Pro
We needed to transfer as much as possible from the old Magento 1.8 store. Client/Order data (loads of it) and all 230,000 products. Got it all covered in one extension. I'd like to thank An and Mall from Ubertheme team for helping me with the huge amount of data migration. I appreciated every response.
For me as a programmer it was worth the investment of time. It gave me more joy, by making bigger steps at once. We could focus at developing client specific modules and let the import rest on UberTheme Data Migration Pro Module.
Greets Jeroen
UB Data Migration Pro
I was able to import the products. Thank you so much for going the extra mile and helping me with all the issues I was having I really appreciate it. I have worked with many other extension developers and I have to say you guys have one of the best services 5 out 5.
Thank you
UB Data Migration Pro
This is an amazing extension! Super easy to use, fast, precise, hassel free.
I do not have a developer, sounds scary, right? But not anymore with UB Data Migration Pro V3.0.0 . Here is how simple it is for me – someone who has no technical/coding background of any sort. I installed magento 2.1 onto my server, then i installed UB Data Migration Pro V3.0.0 when it came out a few days ago, simply following the half page installation guide provided. No conflicts, no system crash, no maintemance.flag or anything – hassle free. That is how clean the extension codes were written! Great job # 1 -super easy fast successful install
Then I go inside the magento backend. setup the database credentials and start importing.
within 15 minutes a huge database is imported. We had used some other extensions before for a little while which put some prefixes in front of some of my invoice numbers causing it not possible to import, and the extension actually tells me that so i can remember what happened before. I created a ticket with Ubertheme team, and they responded in a couple of hours time – GREAT JOB #2 fast customer service. This guy whos name is An Nguyen came in and emailed me a customized file for me to place into the UB Data Migration Pro installation folder on my server. explained to me on how to do it precisely and i followed that. In a blink of an eye, the problem solved. Custom changed irregular magento invoice numbers imported successfully. Great Job # 3 – precise highest level professional support, right on the point, no hassel, no waiting. these guys are amazing.
I am a store owner, making cashmere sweaters for life. Everyday I think about how to make my products better everyday. And my business grow everywhere I go. With Ubertheme having such an amazing product and amazing team, they are definitely the goto guys for your data migration. DO NOT GO anywhere else to shop for your data migration extension and waste your valueable time. Grab UB Data Migration Pro V3.0.0 for your magento 1-2 data migration now. I love you guys, Ubertheme Team! Great job!
UB Data Migration Pro
I am very impressed with the product. You have done a very amazing job & reduced lot of my work. Can't thank you enough.
UB Data Migration Pro
I have been using the extension to successfully upgrade from M1 to M2. There were some error/notice messages, which I then consulted to your support team and it had been resolved. Thanks!
UB Data Migration Pro
We used the Data Migration tool to the utmost satisfaction on a client project. We didn't experience any problems or errors.
Thank you very much and keep up the excellent work!
UB Data Migration Pro
The extension worked great – I spent about 10 hours working through data issues about 75% of the way through using the Magento data-migration-tool and was losing steam. I bought your extension on the hopes of having a different result and although it didn't work right out of the box your support team was so quick to respond to questions that within a few rounds of emails I had all the data migrated over. Then I needed to update the data and that was incredibly easy with your setup – just reset and then migrate again. It was a much faster process than any data migration tool I've used before and it seemed to get everything without anything lost. Very impressed.
UB Data Migration Pro
Very fast for every part of the process. Really cool, few instructions more would have made easier. I think the only thing which it did not do is import the page blocks which would then be perfect.
UB Data Migration Pro
Great extension. We had 13000+ products with group pricing and everything migrated with ease.