Crafts
Handmade Magento Theme
An inspiring Magento theme to express the elegance and vivid feeling. With the pastel gamut and willowy lines, Crafts can reveal perfectly the artistic manner of your store.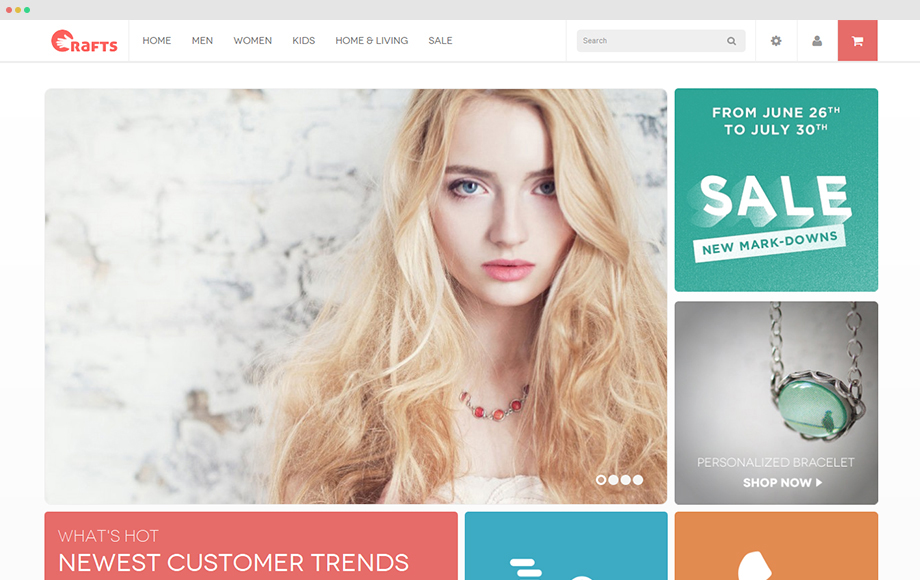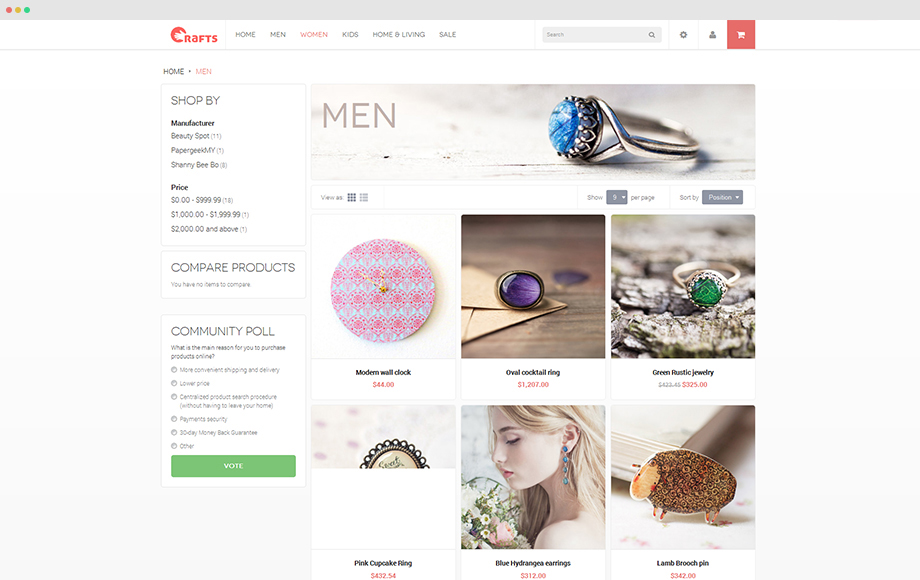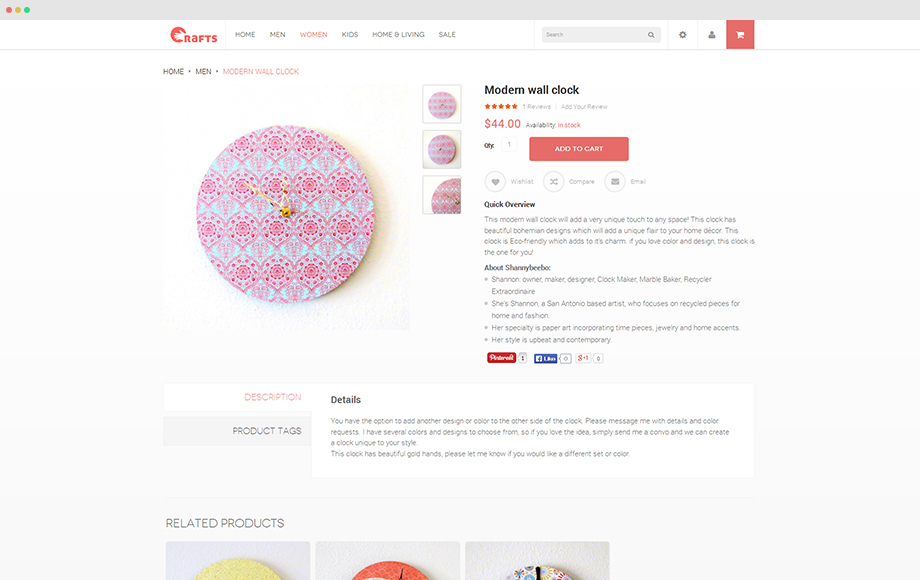 Product Details
Full responsive Magento theme
Crafts is fully responsive and ready to bring your handmade store reach out to more mobile and tablet users.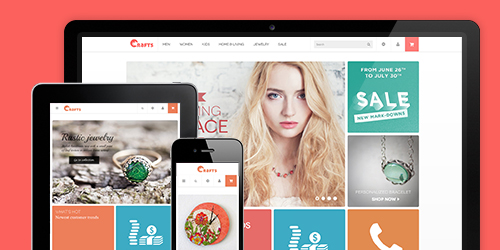 Off-canvas menu
Using the off-the-screen space effectively, this Magento theme supports the off-canvas menu on mobile devices and make your site rock.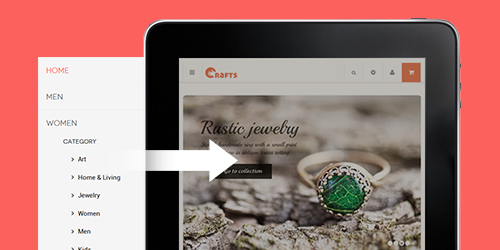 Support Sticky Mega Menu
To any ecommerce site, nagivation is the key. Crafts supports a slick sticky mega menu with custom blocks and shoppers can easily access the menu from anywhere on the site.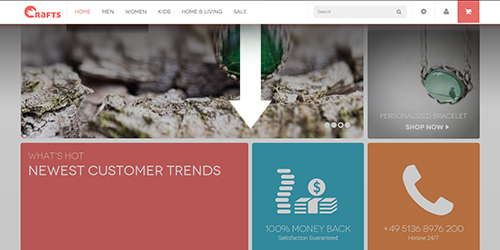 Color customization with BaseTheme
It's personal when it comes to colors. You can freely customize the theme with any color you want with Basetheme.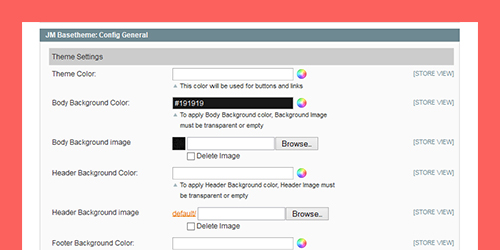 Product Quick View
Allow your shoppers quickly view the products within a click with Quick View extension supported in this theme.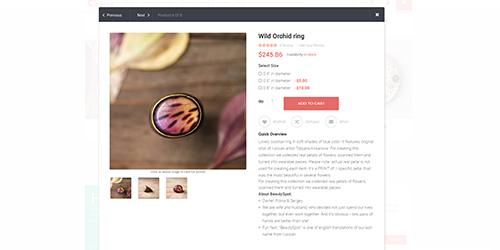 Supports multiple languages and currencies
Why limit to your local shoppers while you can reach out to foreigners as Crafts does support multiple languages and curruncies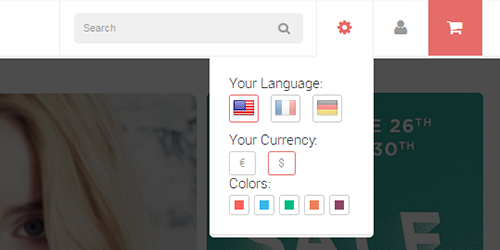 Ajax loading supported on Home page
Ajax loading in Magento theme is a sweet solution that creates a flawless flow of products for your store. Shoppers can click to view more products without losing track of where they are.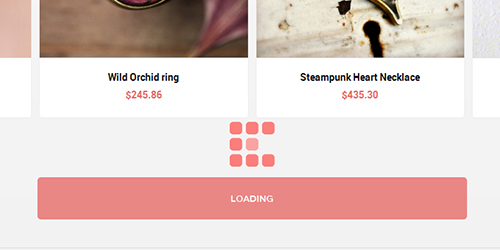 Complimentary extensions
Exclusive for this theme only. Visit our Magento Extensions collections to see others
Reviews
Currently there is no review on this product
Be the first to review this product