Mago
Minimal theme design
Mago gives your fashion stores the high-class look it deserves. Designed specifically for high fashion store, with the elegant look and feel, bright white color.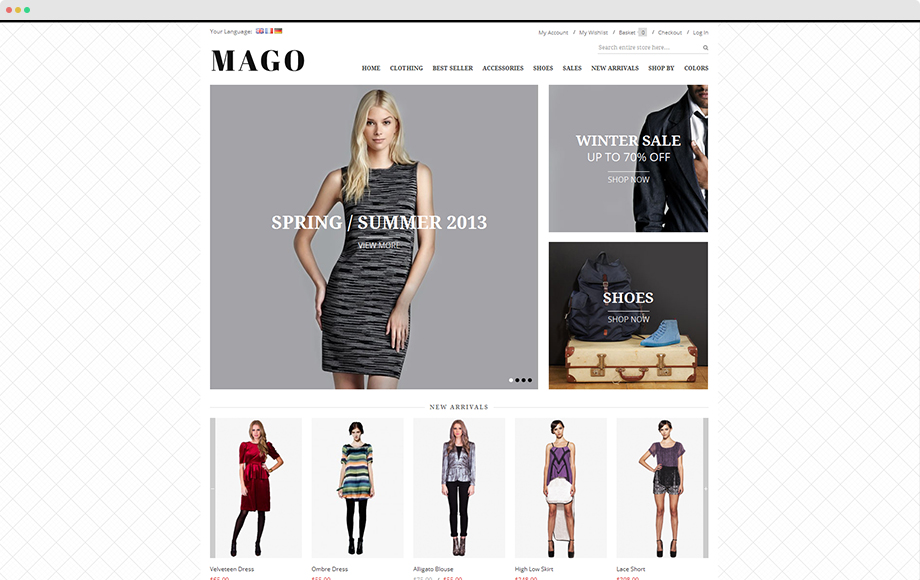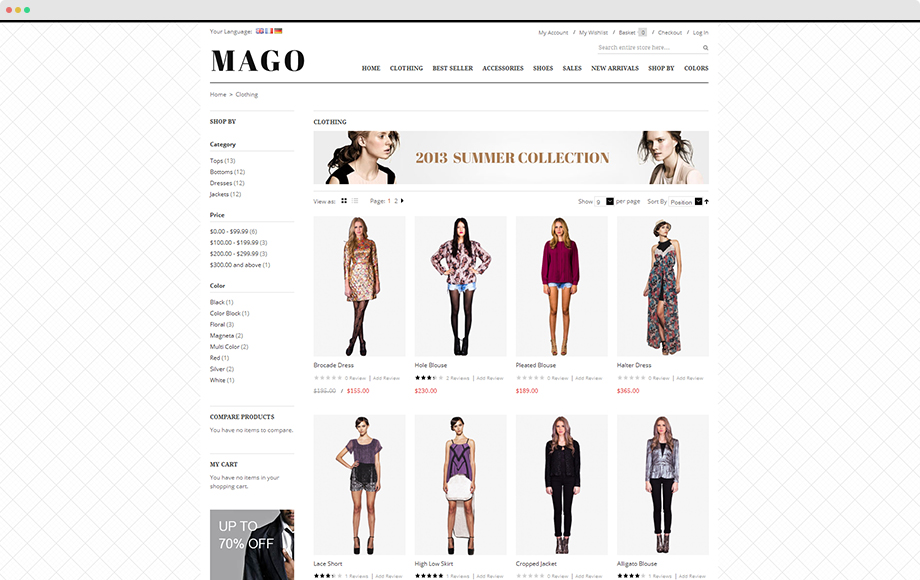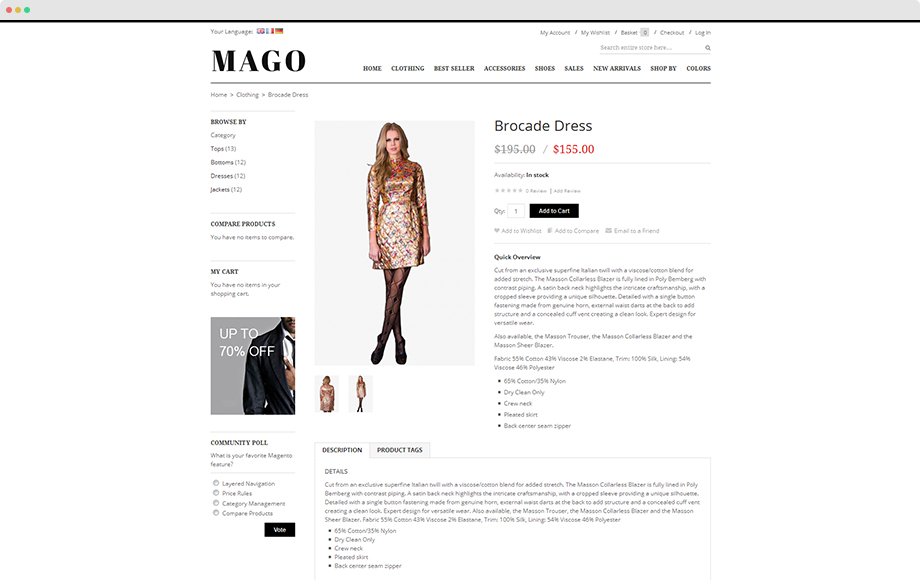 Product Details
Fully Responsive Magento theme
Customers can now surf through your fashion Magento ecommerce store on the go via their phone & tablet devices.The site stays stunning on any screen size.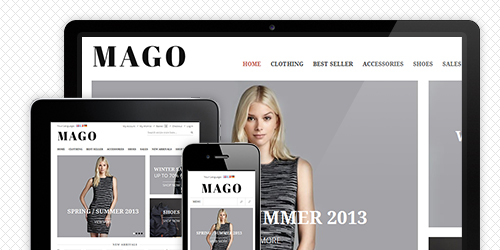 Mega Menu
Browsing through a fashion store can be troublesome without an organize menu system. Megamenu in Mago will come in handy to keep your fashion store in great shape. Treat it like the direction on the department store, where each of the department acts as a category.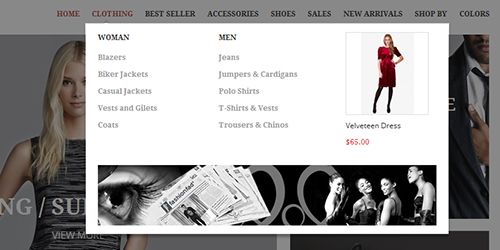 Base theme
Each person has their own preferences on color. Thanks to the Base Theme, you can freely express your color choice effortlessly.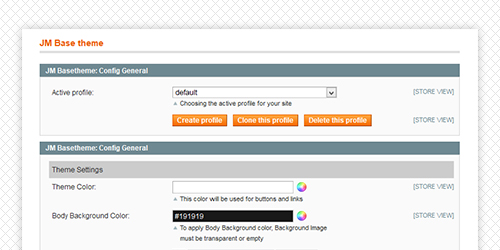 Language switcher
Switching from one language to another in a switch. Hassles free!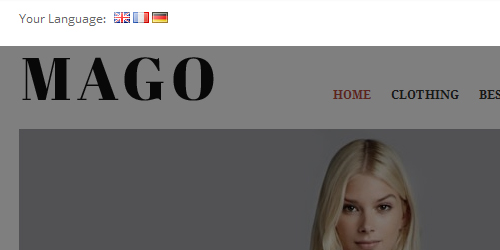 Clean block layout
The Magento eCommerce theme for Fashion store – Mago is designed with clean blocks layout, keep your site looking minimalistics yet trending at the same time.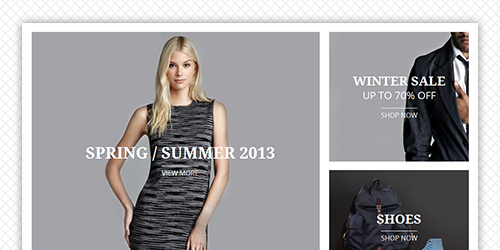 Complimentary extensions
Exclusive for this theme only. Visit our Magento Extensions collections to see others
Reviews
Currently there is no review on this product
Be the first to review this product