MegaMall
Magento theme for supermarket
Responsive Magento theme for any eCommerce sites possessing huge ranges of products. Dynamic and adaptable design.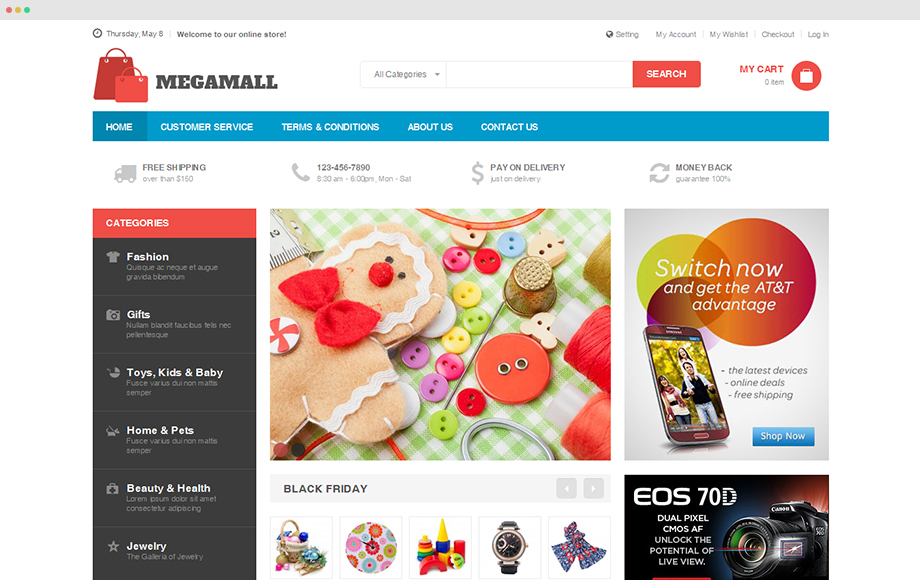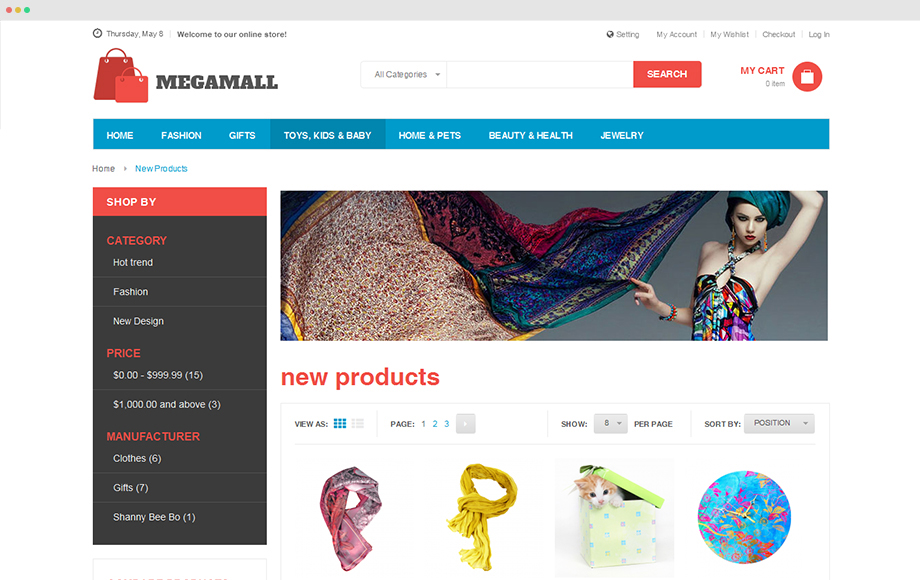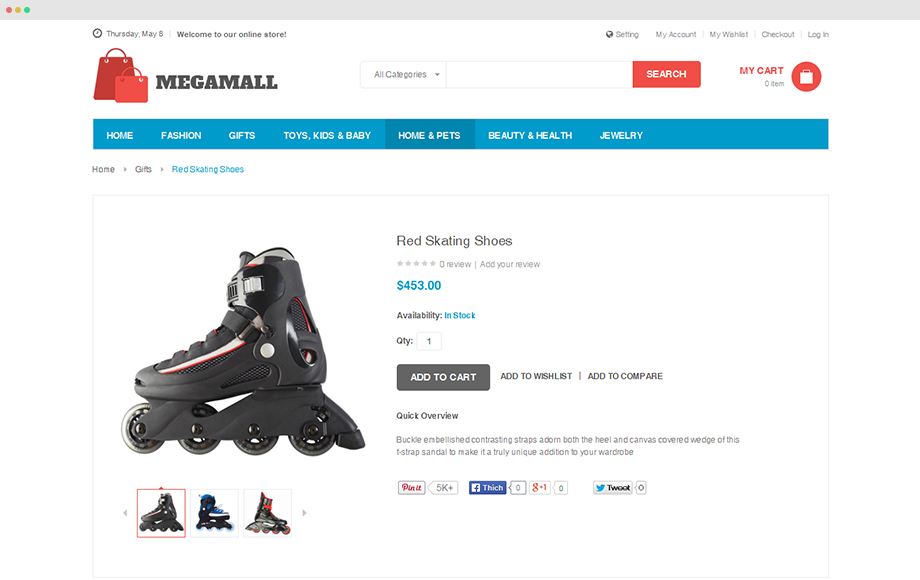 Product Details
Vertical Mega Menu display
Mega Menu will be more dynamic in a vertical display, in which allows you to show off the categories, banners, promotion videos and product items.
Fully responsive theme
With 100% responsive Magento theme like MegaMall, your customers can shop on the go and get the best out of your store.
Advanced Search
Built-in Advanced Search feature helps your shopper quickly filter and search for their desired products within a chosen category.
Practical theme customization tool BaseTheme
With Basetheme, you can personalize your sites on detailed basis with endless color scheme to choose.
Off-canvas menu for Mobile
The must-have function for any responsive theme: Off-canvas menu. With this your shoppers can surf freely onn your site without getting lost of track.
Shop by
Your shoppers will be able to filter product items on sub-category level.
Support Quick View
No more loading pages need. Shoppers can access the product details at ease through pop-up windows once click on the item images.
Supports multiple languages and currencies
The theme support multilanguage and currency so that your store can go globally
Complimentary extensions
Exclusive for this theme only. Visit our Magento Extensions collections to see others
Reviews
Currently there is no review on this product
Be the first to review this product