So that's it: Halloween is finally here. What's your plan these spooky nights?! UberTheme is offering 2 spicy treats for you all!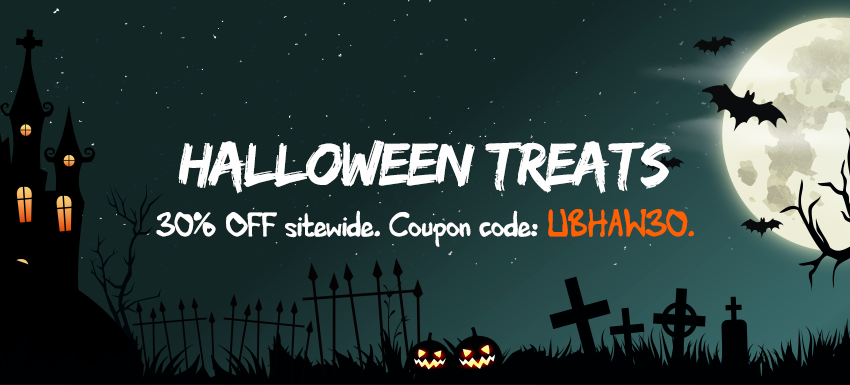 Enjoy 30% OFF sitewide until midnight of 31st October
Simply use the coupon code UBHAW30 to claim your 30% OFF discount for all UberTheme products and especially the Developer Package!
Let me choose what I want first!
FREE logo decorations by UberTheme artists
Just submit your logo, and let our graphic wizards do the magic touch. Your logo will look spookier than ever. Guaranteed. Details go here. This offer ended on 30th October 2014.
Hope that these offers will add some bloody fun to your nights ;).