Cyber Week is back! It's been a tough year where every 'normal' has been turned upside down. To celebrate this holiday season and as we count down to Cyber Monday, we bring you 3 amazing deals to buy our essential products at Ubertheme.
BOGO -- Buy 1 Get 1 Free!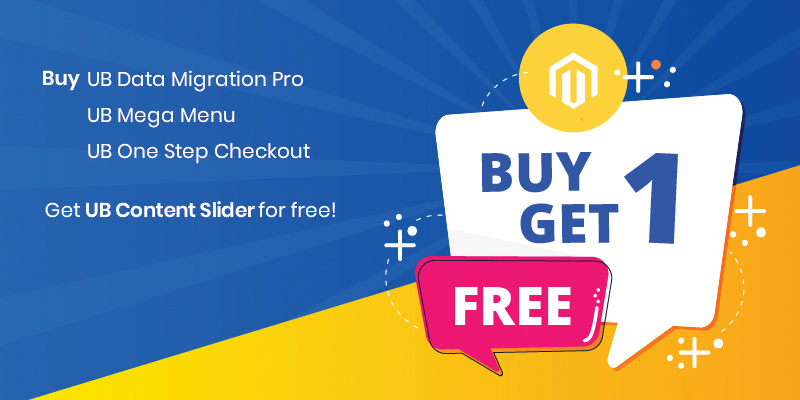 UB Content Slider offers a whole new range of banner slider and product carousel possibilities that supports both OWL Carousel and Slick Carousel. You also get advanced and flexible product image hotspots and lookbook functionality built in this module.
UB Content Slider will be added to your profile for FREE once you purchase one of the following Magento 2 extensions: Continue reading →