May 10, 2017 Update: UB SportsGear is fully compatible with Magento 2.1.6. Download here.
This is the very first week of 2017, we at Ubertheme wish you and yours good health, happiness and success and always. Happy New Year!
To kick start 2017, we are excited to introduce our 6th Magento 2 theme -- UB SportsGear. The theme's based on flat design, bold typography and a well-tuned placement of of promotional blocks, imagery modules. We think it'll help you stand out from other online shops.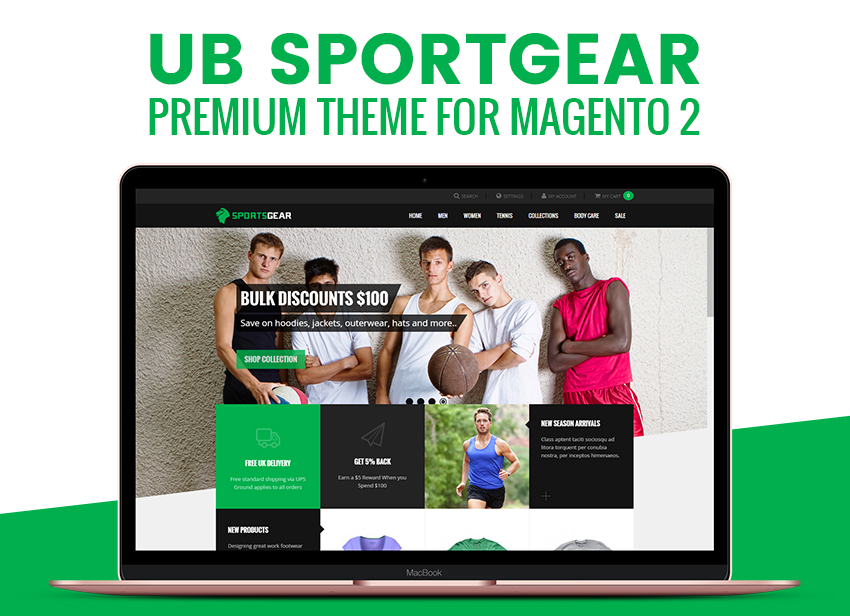 Even though UB SportsGear is best fit for a professional makeover for your sport apparel and equipment ecommerce sites, it is highly adaptable to various types of content, as long as the content comes along well with the energetic and sporty impression.
We took time to carefully apply all of Magento 2 core features with UB SportsGear iconic styles. Here comes a quick overview of UB SportsGear: Continue reading →