Hi, I'm Tony. Ever want to thrill your visitors with an impressive and unique way to display your fashion content? Check me out. It'll save you lots of time and effort later.
This month, UberTheme team is proud to bring you Tony theme -- the latest creation in our grand theme collection dedicated for fashion stores. Tony features flat design and various blocks of slideshow, category list, video, graphics for a unique block layout. Read on for further insights into Tony to see why it should be your go-to Magento fashion theme this autumn.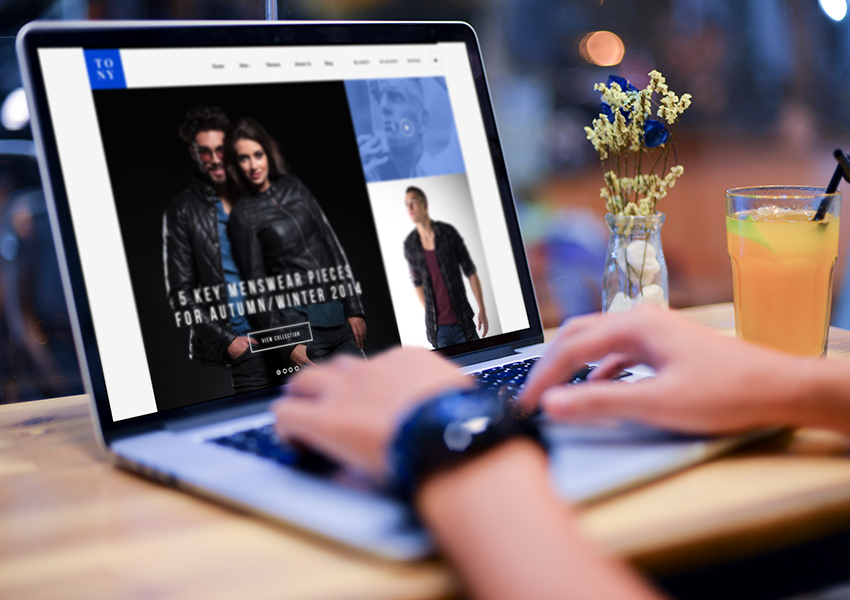 #1 Responsive web design
Responsive layout has become a standard for web design nowaday and Tony theme doesn't stay out of the trend. Its fully support for responsive layout ensures your fashion e-store a stunning look on all devices with different screen sizes, such as desktop, laptop, smart phone or tablet.
#2 Impressive hompage layout
Tony possesses a totally unique block layout with an original placement of slideshow, category list, video box and other static block for graphic. Time to experience something out of the box.
#3 Optimal navigation solution
It's true that how convenient visitors navigate your site affects your conversion rate. Want to improve your sale? Just start by doing something about your navigation system. Thankfully, Tony's got it all covered for you with its support for Mega Menu, Off-canvas menu and the Quickview function.
Mega Menu
Having a wide range of products may leave you struggling to come up with the neatest way to organize your content category. Mega Menu is the solution then.
Off-canvas menu
Your store should not go responsive alone without supporting Off-canvas menu. This menu system on mobile will help browsing on collapsed screens much easier as visitors can transport to any place they like with less clicks.
Quickview function
Jump to the product details right away without the need to open or reload a new page is well favoured by most online shoppers. Good news is the quickview function in Tony theme is here to get your back. It supports a pop-up window for product details and includes the sticky Add-to-cart button for a prominent call-to-action.
#4 Handy theme customizing tool
BaseTheme is our powerful tool to help with customizing your theme appearance the easiest way. You are free to change the color of your background, button, logo and so on. Redefine your theme is now not impossible.
#5 Six bonus colors
Tony is shipped with 6 different theme schemes. All ready to fit for various tastes.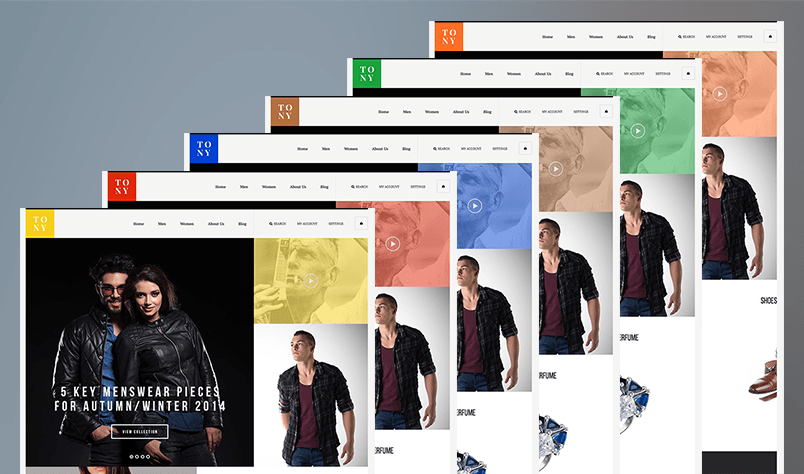 Those words alone can't do justice to the power of Tony theme. Let's jump to its demo and experience for yourself.