So you're launching a new Magento 2 store. One of the first things you'll need to decide is if you should start with a premade theme with some customizations or if you need a fully custom theme developed just for you. Obviously, there are certainly pros and cons to both.
We asked Jim Weston of the Cellar2door.com a couple of questions about his experience using premium UB Mago theme and how all that came with using a fully Magento 2 Open Source platform.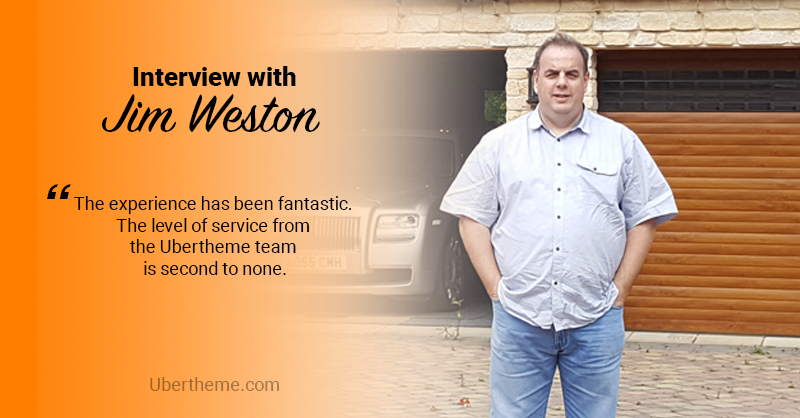 The case study indicates that if there is an existing premade theme that suits your needs, you will ideally get the best of both worlds: a solid theme framework from a premium Magento development vendor that has great support, updatability, community, etc. and you will also get the custom elements you're after too.
Read on to learn about all factors before you making your final choice.

Ubertheme: Firstly, would you please introduce yourself to our audience?
Jim: My name is Jim Weston and I am involved in several business in Australia and South East Asia.
Ubertheme: When did you first discover Magento and how do you compare it with other ecommerce platform?
Jim: I discovered Magento via Joomlart. I am still a bit of a novice to designing websites but had such good experience with the great support we received from Joomlart that it was a logical step to use Ubertheme and their Magento templates to build our online store.
Ubertheme: Do you think that Magento 2 has had a significant impact on the ecommerce industry?
Jim: It has certainly impacted on our ability to very quickly and cost effectively set up an online store. I would imagine without the opportunity to use Magento we would have been spending thousands and thousands of dollars with developers and probably not getting the same results.
Ubertheme: Starting a Magento 2 theme is a daunting task. What prompted you to start with UB Mago theme? And how has the experience been so far?
Jim: The experience has been fantastic. The level of service from the Ubertheme team is second to none and the lengths that they have gone to help me with a couple of very tricky problems has been above and beyond what I would expect.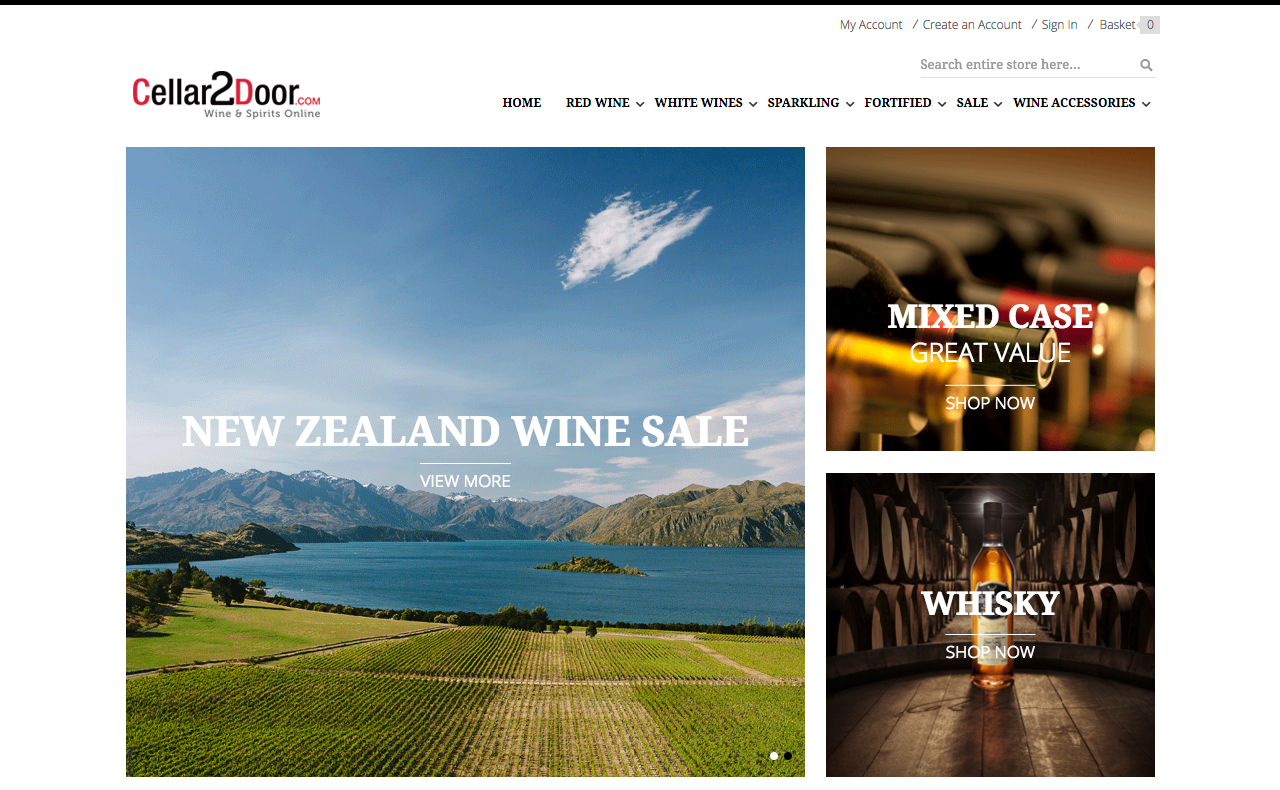 A glance at the Cellar2door homepage, built with UB Mago theme and Magento 2
Ubertheme: How do you think UB Mago theme fits your requirements? What should be the criteria when selecting a Magento 2 theme?
Jim: We took a very simplistic approach and one which would recommend to any novices out there looking to build an ecommerce site. We simply looked at which theme was closest in style and function to what we were looking to build. We loved the look of UB Mago and knew we could easily adapt it to meet our requirements. I would thoroughly recommend that before starting to build your site you look through the questions section for the theme and then you can see what other people have been doing, what hurdles they may have come across and how they, with the help of the support staff, have overcome them. A lot of the things that we needed to change and needed to find out how to change had already been asked and answered by others before us which is a great help.
Ubertheme: What advice would you give to ones who intend to start with Magento 2?
Jim: As mentioned above I would say do your research into the theme. Draw up your website index before you start is something I recommend although we failed to do it ourselves and it cost us time going back and making changes which we should have worked out before we started. Get yourself a good hosting company as that can also ease a lot of the stresses that come with starting up an ecommerce site. Many years ago one of the support team at Joomlart recommended we use Bluehots.com after we were having issues with another major provider. We have never looked back and they have an amazing live chat help system.
Ubertheme: What you recommend Ubertheme to your friends and colleagues?
Jim: Absolutely. Not only would we but we do; constantly.
Related Magento 2 themes
For more premium Magento 2 themes, visit our Magento 1 & 2 theme collection.