Hi guys,
We are happy to announce new version for our featured Magento 2 theme -- UB Atom is available for update. The new version includes 2 new home layouts for fashion & technology, support Magento Page Builder and integrate our new UB Page Builder Extras extension, and more.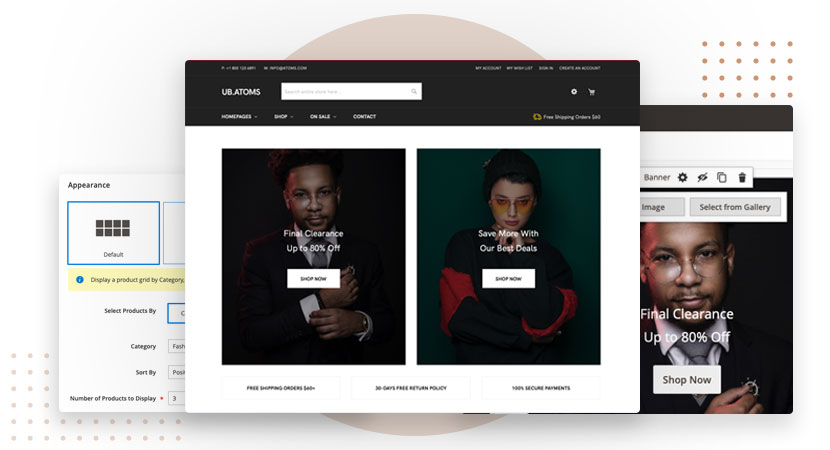 Fashion & Technology home layouts built with Magento Page Builder
I am sure we're all excited about the Magento Page Builder extension. It helps create content by dragging-and-dropping pre-built controls fast and easy, managing shop content with ease for rich shopping experiences.
The new Home layouts are built with the latest Magento Page Builder to build, update content and customize everything fast and easy.
Fashion Home layout -- Demo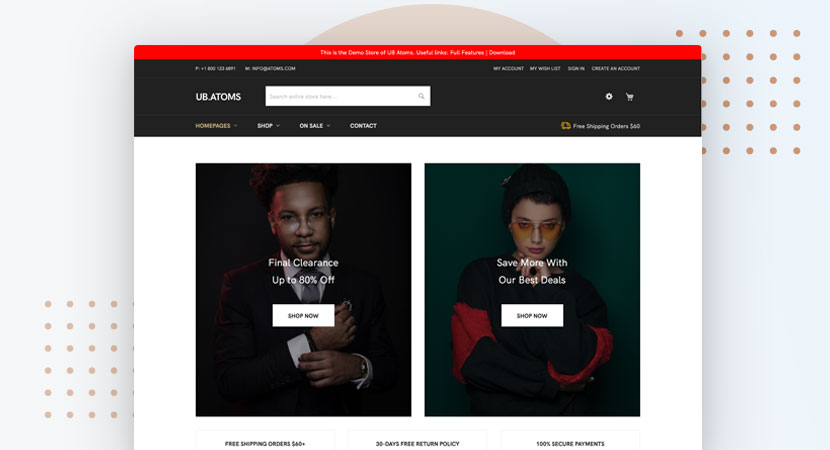 Technology Home layout -- Demo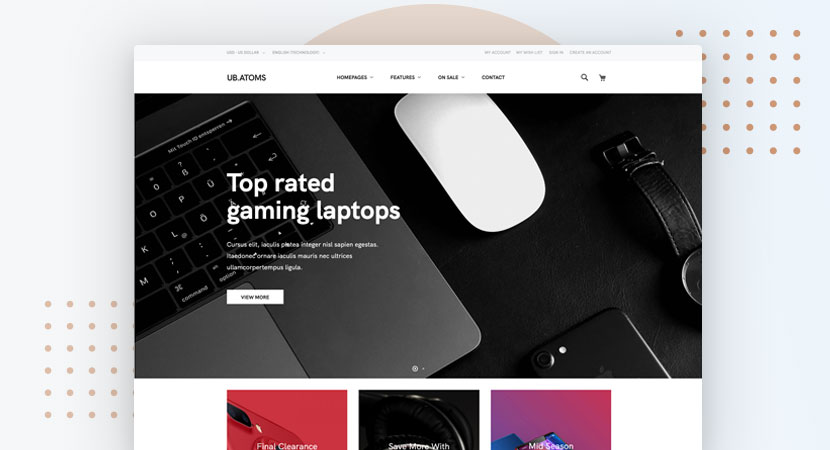 Build, update, customize everything with the powerful Magento Page Builder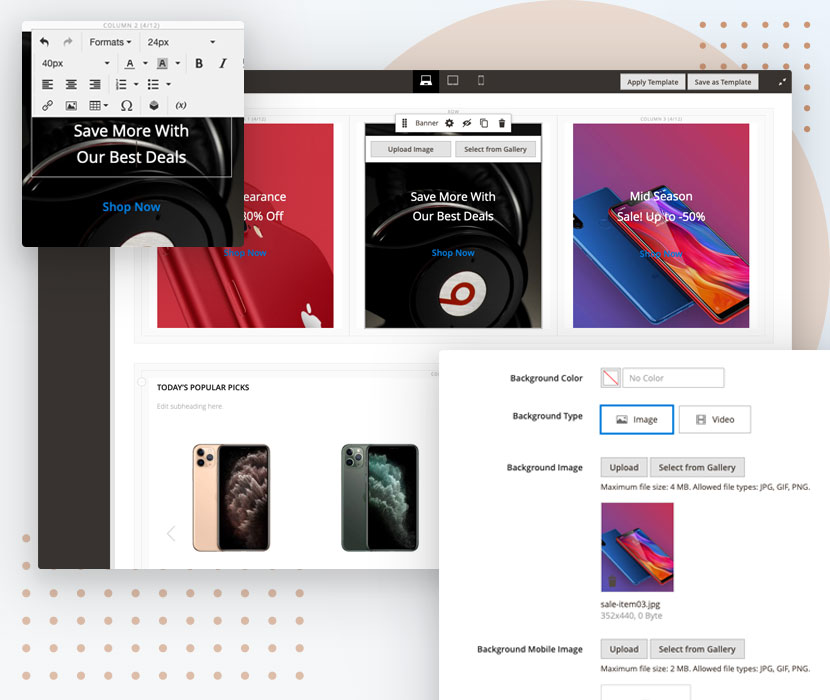 Integrate our new UB Page Builder Extras extension
UB Page Builder Extras is our new Magento 2 module to create custom content types that enhance your pages using Magento Page Builder with ease. The Magento Module inherits all core features of Magento page builder and provides more advanced features: multiple beautiful pre-made appearances (layouts), multiple product styles, element styles (countdown, image, etc), plus built-in control options to build tailored content with personalized experiences for your eCommerce site.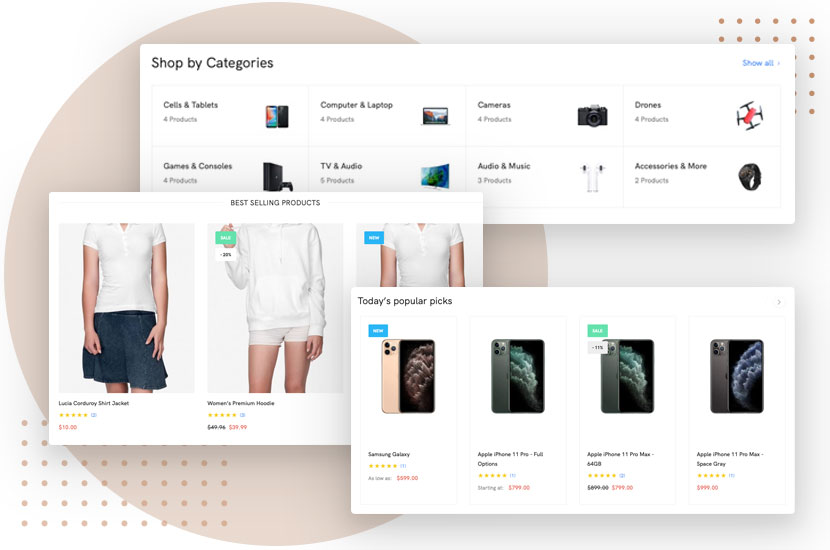 Easy and visual configuration panel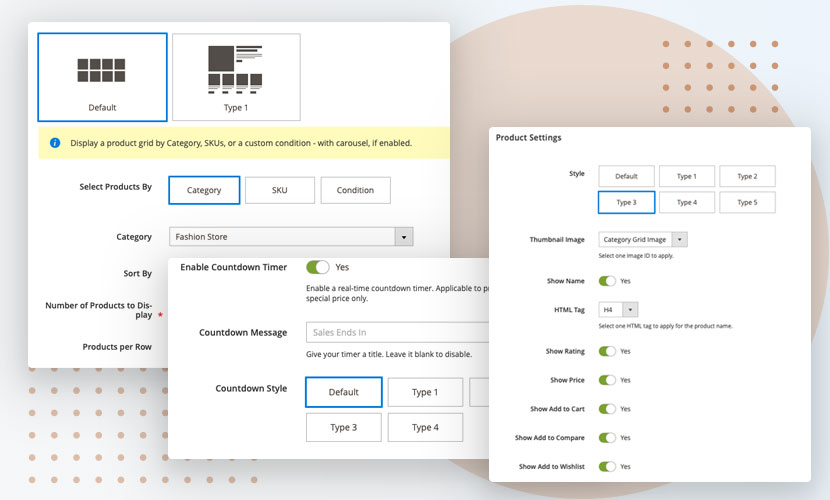 Highlighted features:
UB Product: shows products list in smart layouts with

Multiple appreances (layouts)
Multiple product styles
Multiple featured product styles
Carousel option for all appearances
Multiple countdown timer styles

UB Category: display category listing beautifully

5 appreances (layouts)
5 category styles
Supports Carousel option -- enable or disable
Options to configure the style and layout: show/hide thumbnail

Heading content type

Supports multiple heading styles for users to select
Allow create sub-heading
Settings for padding, margin, on different viewports: Desktop, Tablet, Mobile

and more
And more included in the new version:
Magento 2.4.3 compatibility support
Fine-tuning LESS files for better performance.
Demo. Download. Install