What is an easy and fast way to control over the look, content and functionality of your Magento 2 store?
That's the reason we come up with UB Theme Helper -- a Magento 2 theme setting panel that sets you free from the basic theme customizing method: editing source files. You have full management over detailed basis via a friendly interface. It allows you to make small and large adjustments to every page in your chosen theme.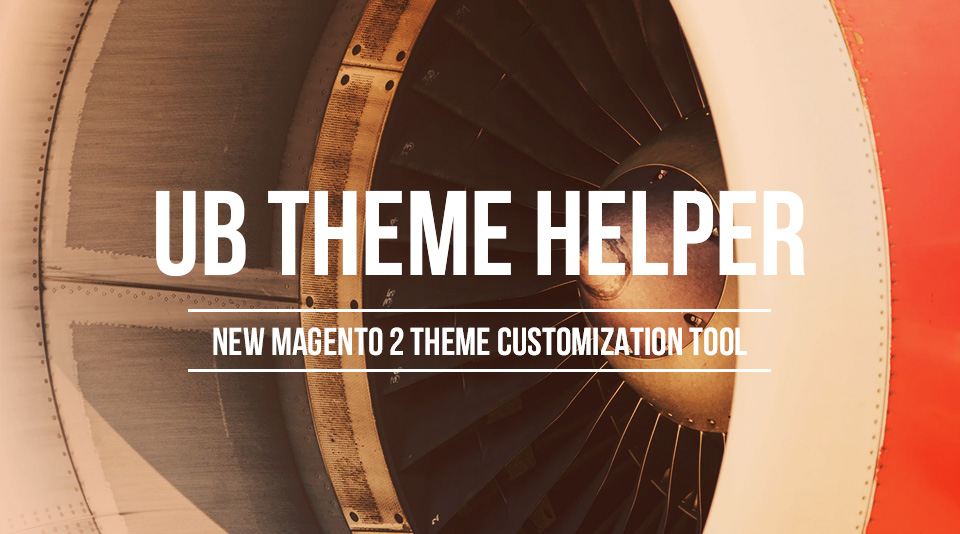 What does UB Theme Helper support at core?
UB Theme Helper is engineered to bring the best out of Magento 2 theme. It comes with options to change common elements of your Magento 2 store with ease, from adjustment of the colors of fonts, background image, to adding custom CSS, custom tabs or product labels … anything that allows you to style the Magento 2 storefront.
Some screenshots below will demonstrate some of the capabilities of the Magento 2 Theme Configuration Panel, included with each of our Magento 2 themes.
A truly themable Homepage:
Personalize your product grid and List view:
And don't skip the Product detail page:
A closer look into UB Theme Helper
UB Theme Helper -- Theme Overview:
UB Theme Helper -- Theme Typography Settings:
UB Theme Helper -- Theme Color Settings:
UB Theme Helper -- Category View Settings:
UB Theme Helper -- Product View Settings:
Theme Customization:
From now onward, all of our Responsive Magento 2 themes will have UB Theme Helper as core feature bringing you great flexibility in theme customization.
Here comes the first two Magento 2 themes which we are working on to include this awesome feature:
If you are using our Magento 2 themes (in the list below) that we have shipped before, stay tuned for further update. They're all now in the queue for integration.
Hope you enjoy!