April 15, 2021 Update: UB Atoms v1.0.0 stable released!
Mar 26, 2021 Update: UB Atoms v1.0.0-beta3 is now available, with improved theme admin panel. View details.
Feb 5, 2021 Update: UB Atoms v1.0.0-beta2 has just been released, with a new Fashion homepage added.
This week there's big news for you: UB Atoms (beta) has just been released! Over the past months, our team has been working hard on this and it's ready for you to try out.
UB Atoms is inspired by Atomic Design -- establishing the basic building blocks for pages, such as grids, color, typography, form label, input or a button, and the like.
It is the newest premium Magento 2 theme available in 2021 at Ubertheme.
UB Atoms offers multiple layouts and robust admin options, plus easy customization. It gives you ultimate control over the look and feel of your Magento store. And there are lots more you can do with it.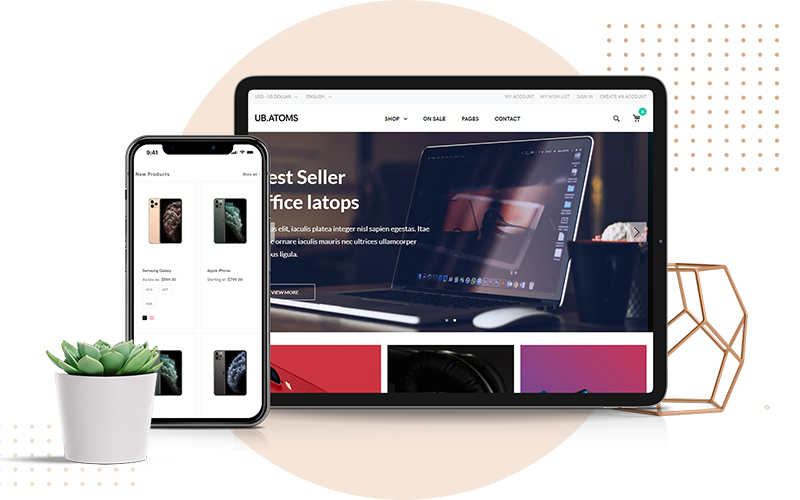 Continue reading →